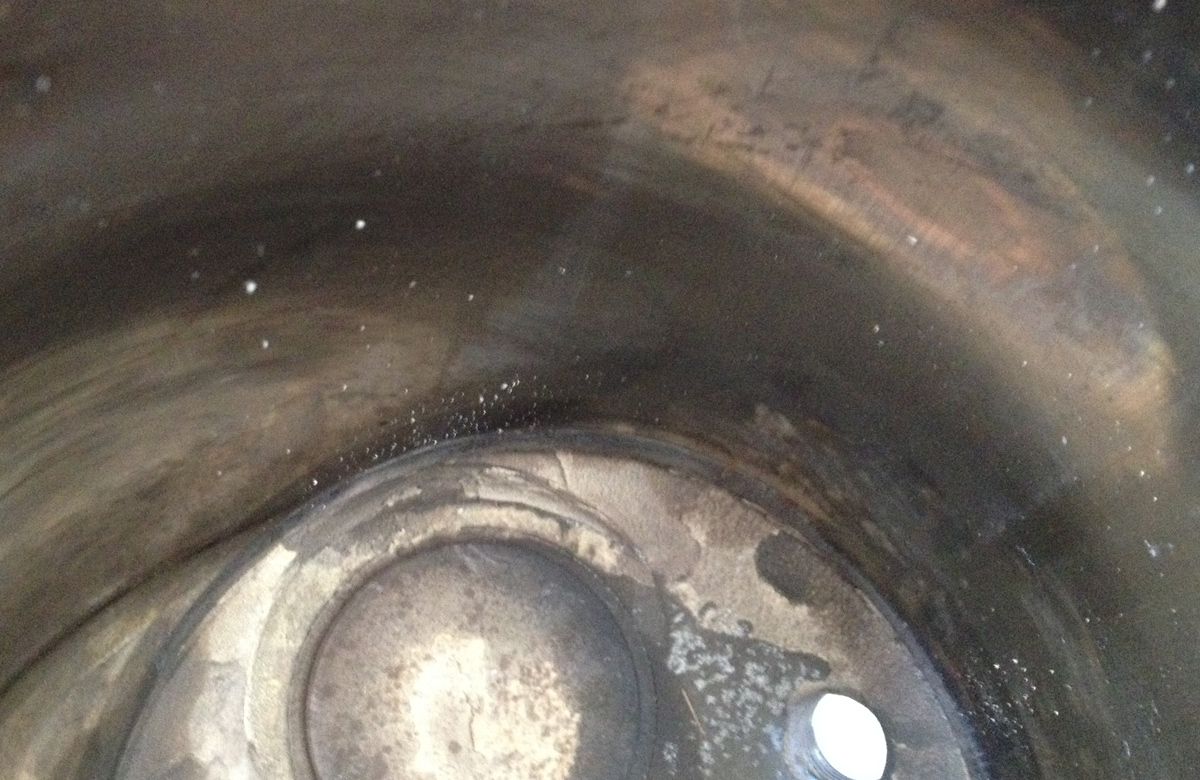 LYCOMING O360 A1H6—ATA 8520 RECIPROCATING ENGINE POWER SECTION—CYLINDER HEAD—CRACKED. DR 611750881 (photo above)
During 100-hourly inspections, while checking compression on # 3 cylinder RH engine, air was found to be leaking from the left side of the cylinder head. Later on, a crack was located in between cylinder cooling fins. New cylinder kit was fitted.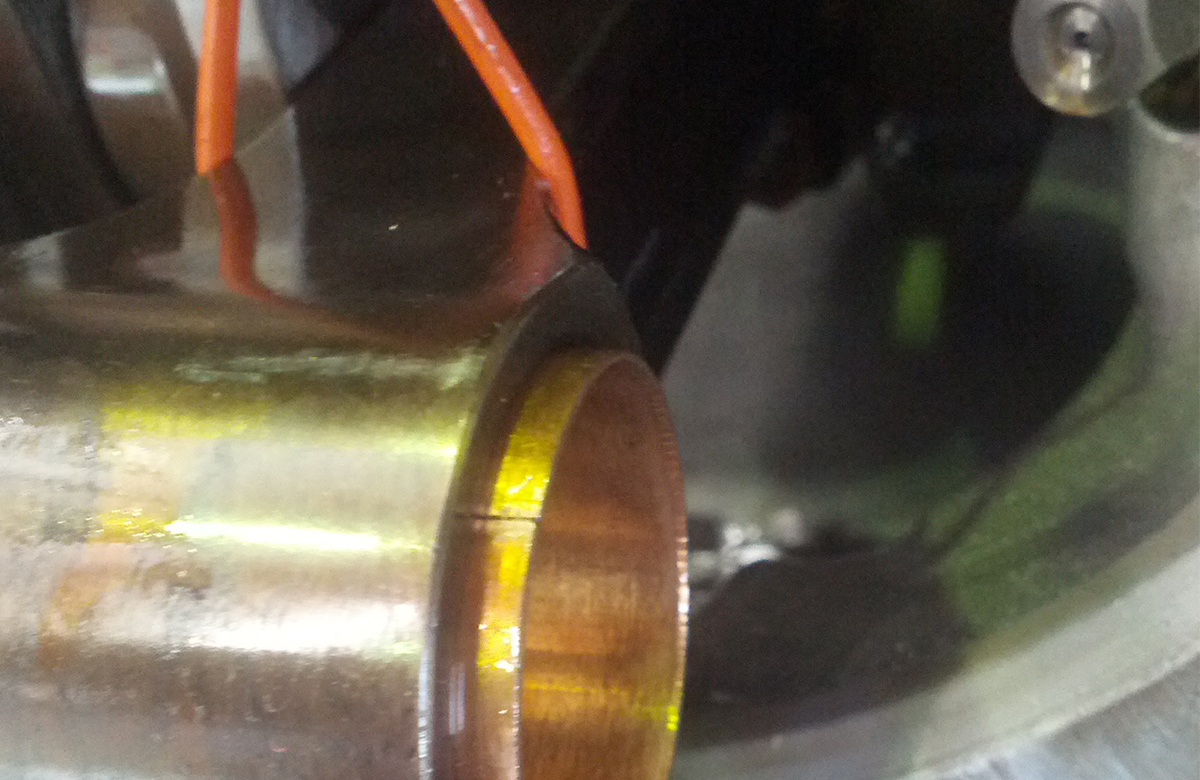 LYCOMING TIO540 F2BD—ATA 8530 RECIPROCATING ENGINE CYLINDER SECTION—BUSHING—LOOSE. DR 611750889 (photo above)
While carrying out conrod small end bushing inspection IAW Lycoming MSB 632A, three small end bushings were found to have moved since engine overhaul (TSO 3.5 hrs). After carrying out the bushing press out test, it was found that two of these bushings could be moved with minimal force. All six conrods have been removed and new small end bushings will be fitted.
LYCOMING IO540 AE1A5—ATA 8520 RECIPROCATING ENGINE POWER SECTION—CRANKCASE—CRACKED. DR 611750936
Engine suffered an uncommanded in flight shut down. Visual inspection of the engine following landing revealed a hole in the engine crankcase under # 5 cylinder. Prior to failure the engine, a tappet noise was reported. It was investigated by the maintenance provider and no cause was identified at the time. The engine showed no other indications and was operating normally prior to shut down.
LYCOMING O540 E4C5—ATA 7322 FUEL CONTROL/RECIPROCATING ENGINES—LEVER—BROKEN. DR 611750943
R/H mixture lever assembly found to have broken in half. Serviceable mixture lever assembly fitted, aircraft returned to service.
LYCOMING IO540 E1B5—ATA 8520 RECIPROCATING ENGINE POWER SECTION—CRANKCASE—CRACKED. DR 611750949
Crack found during daily inspection. Engine removed for repair.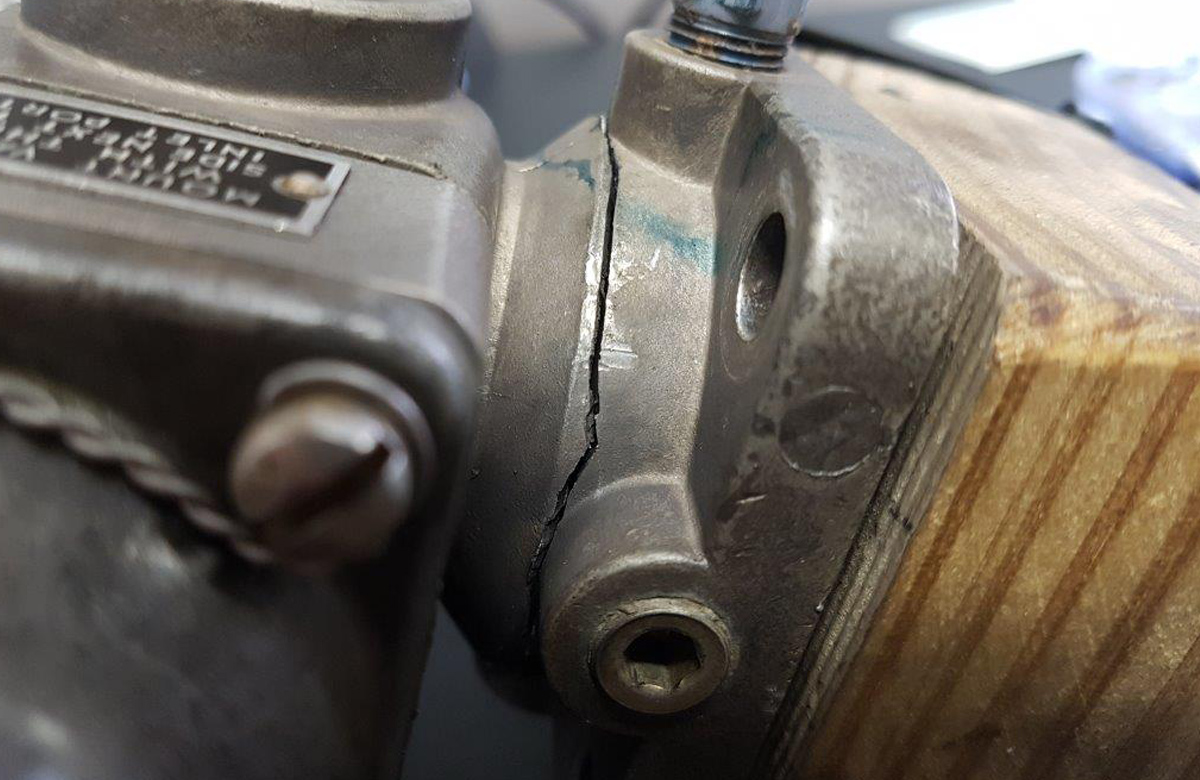 LYCOMING IO540 E1B5—ATA 7314 ENGINE FUEL PUMP—Fuel pump—CRACKED. DR 611750975 (photo above)
While rectifying a fuel leak defect, engine driven fuel pump was found with body cracked. Pump was replaced.
LYCOMING O235 L2C—ATA 7322 FUEL CONTROL/RECIPROCATING ENGINES—Throttle Cable—WORN. DR 611750992
Throttle was not able to reduce RPM below 1200 on landing. During rectifications, outer part of throttle cable was found with signs of wear that intermittently restricted movement.
LYCOMING O360 A—ATA 8520 RECIPROCATING ENGINE POWER SECTION—PUSHROD—WORN. DR 611751023
Slight wear (likely caused by poor rotation in housing) observed in push rod end and internally in rocker receptacle.
LYCOMING IO360 M1A—ATA 7414 MAGNETO/DISTRIBUTOR—MAGNETO—Out of Adjustment. DR 611751043
Engine rough running during ground run @ 1500 rpm, R/H magneto dropping with backfire. During investigations, it was noted that magneto is retarded by 10 degrees due points closed to about 2-3 thou. Moreover, no lubricating grease found on rotor cam causing premature wear. Affected parts were replaced and tested. Champion Aerospace has been notified.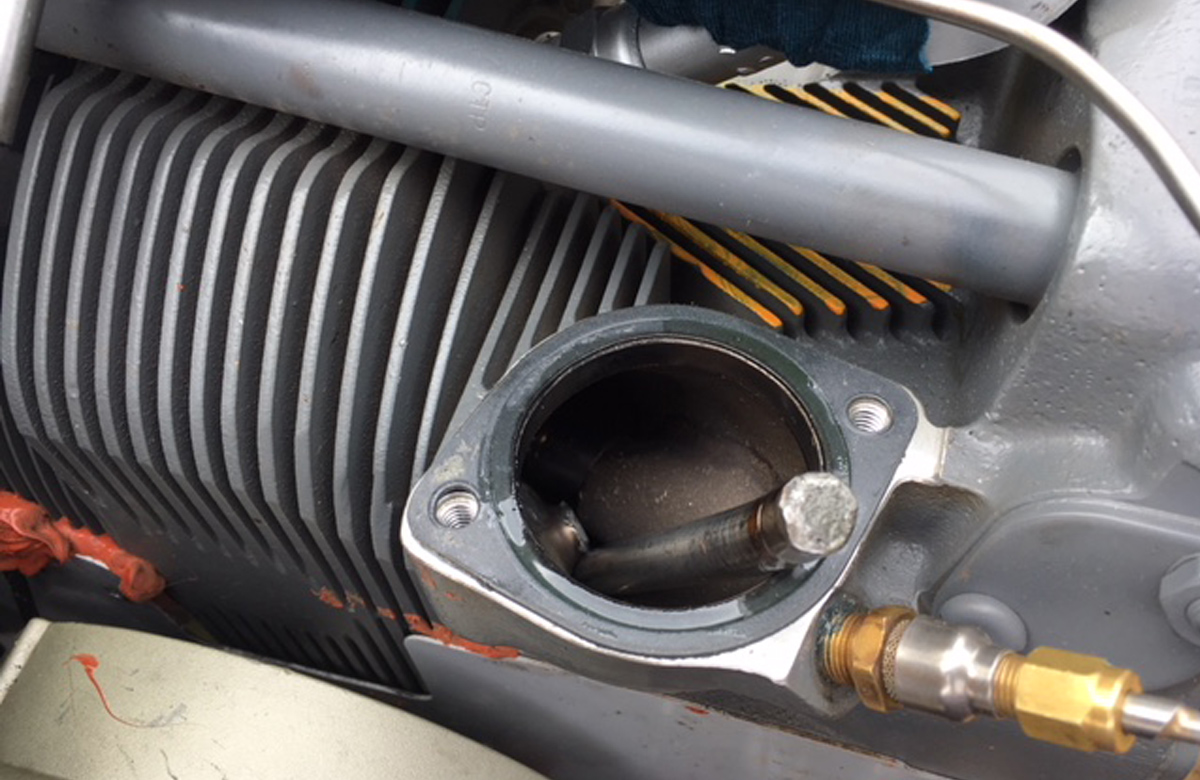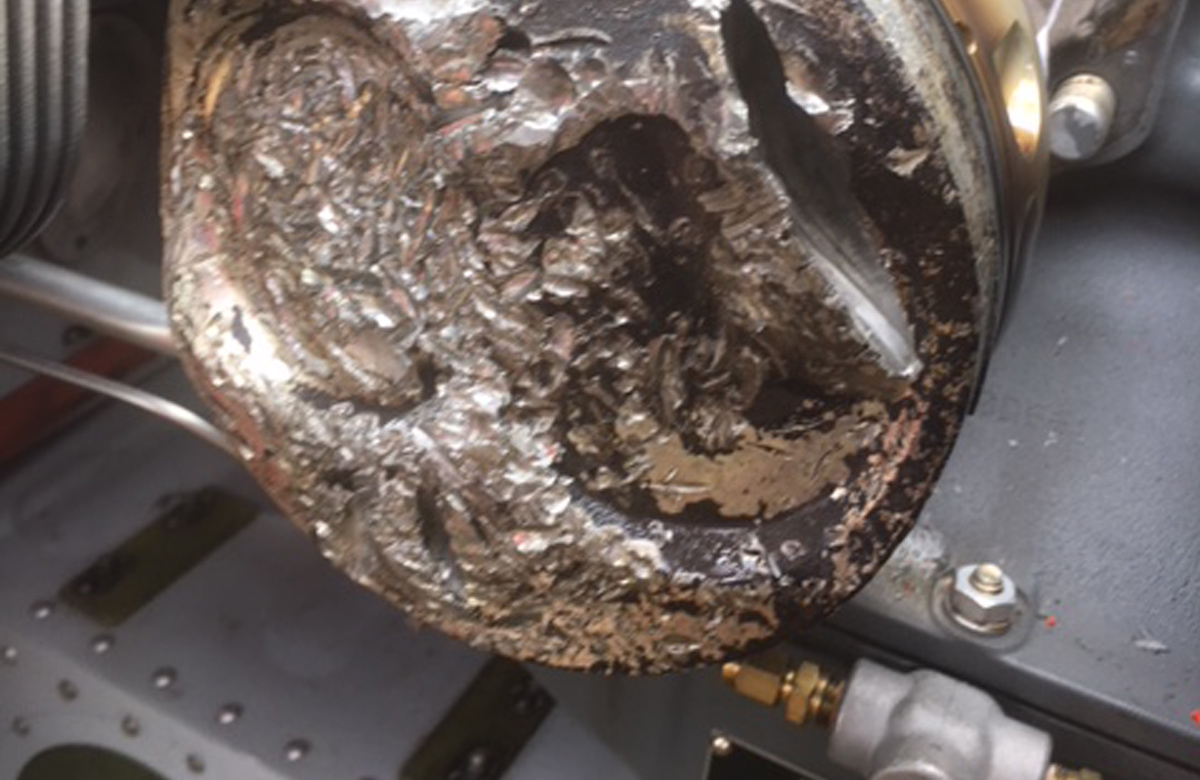 LYCOMING IO540 AC1A5—ATA 8520 RECIPROCATING ENGINE POWER SECTION—INLET VALVE—BROKEN. DR 611751148 (photo above)
Rough running and slight loss of power observed, # 4 cylinder inlet valve broken just below collets, entered cylinder, damaging cylinder, piston and valve parts, travelled back through induction in to # 2 cylinder.  Engine is being removed and sent back to OEM for a warranty claim.