ATA 6114 PROPELLER HUB SECTION—PULLEY—CRACKED. DR 611750905
Rattle noted from propeller assy that was traced back to a cracked lower drive pulley flange PN 10AG-17102.a. Defective parts were replaced. T/C holder notified and is investigating further.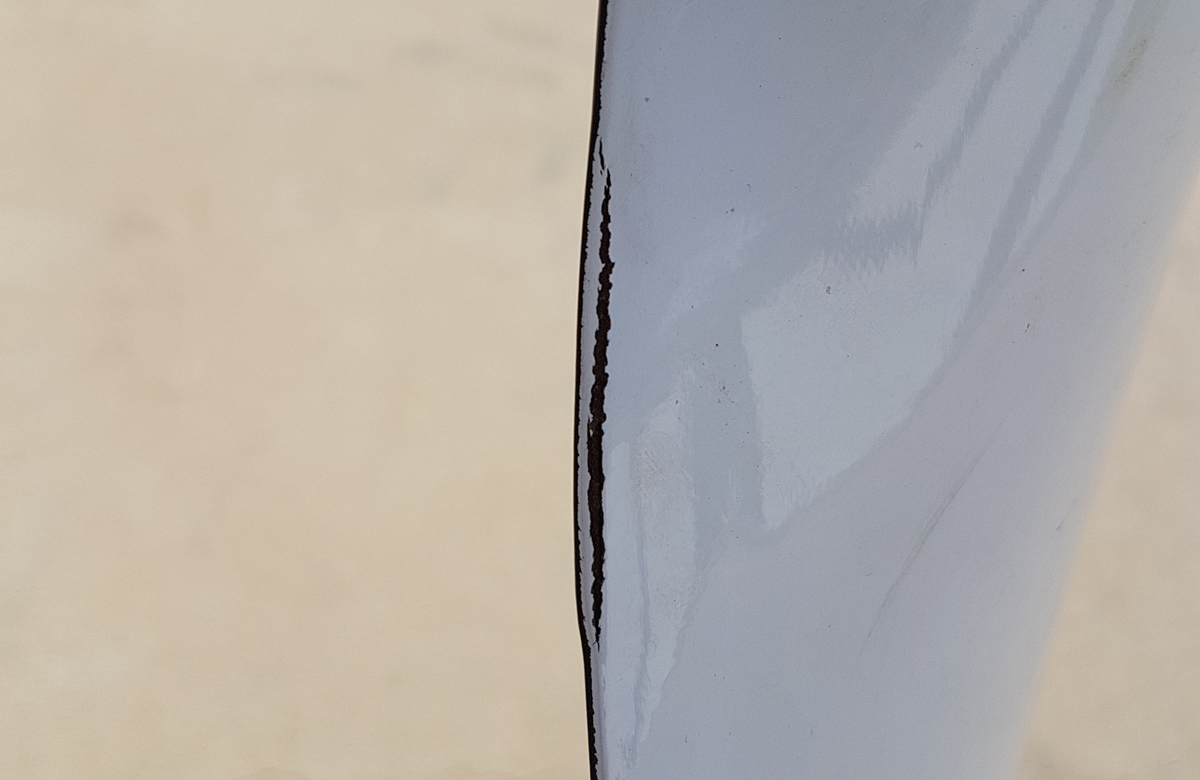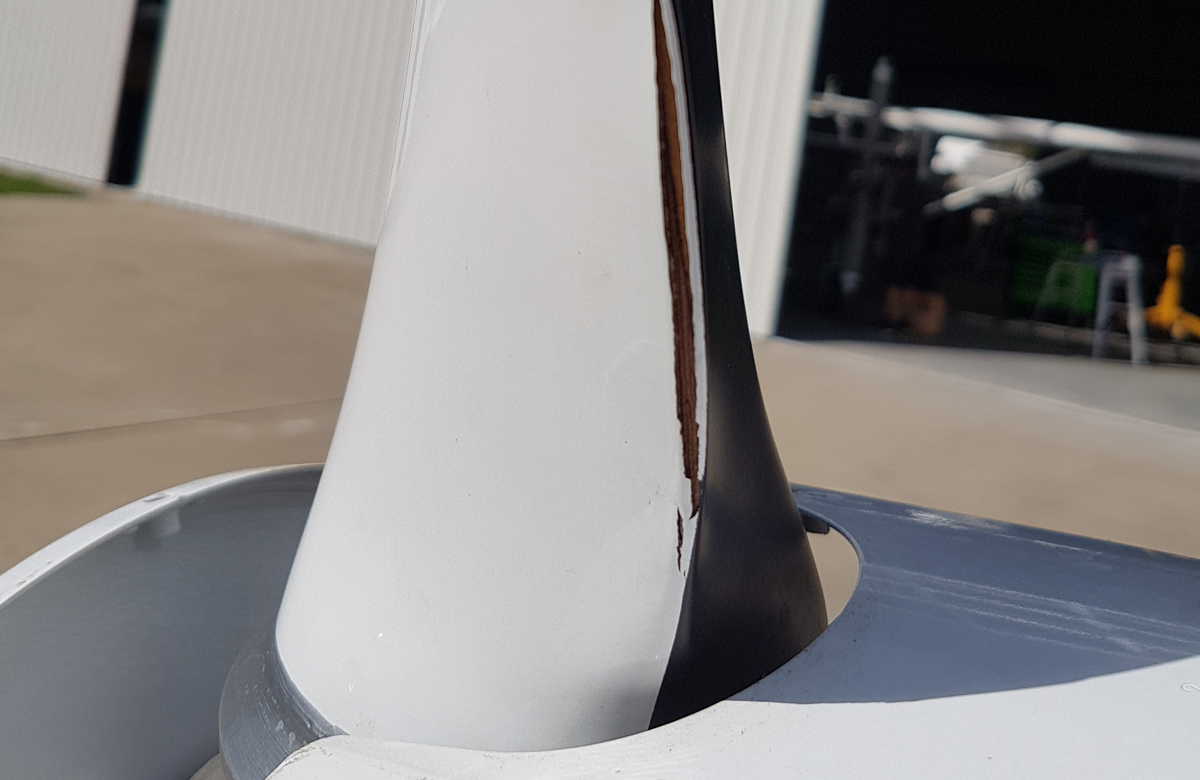 MT PROPELLERS MTV-9-B—ATA 6111 PROPELLER BLADE SECTION—PROPELLER BLADE—DELAMINATED. DR 611750977 (photo above)
Two of the three propeller blades found delaminated. Serviceable propeller installed with unserviceable being shipped to approved overhaul facility.
HARTZELL PROPELLERS PHC-C3YF-1RF—ATA 6114 PROPELLER HUB SECTION—HUB—CRACKED. DR 611751051
Grease splatters were identified on front of the engine cowl. A closer visual inspection identified a crack having dimensions of approx. 2 inches on back of propeller hub near crank shaft flange. Propeller has been removed from aircraft and sent to approved overhaul facility for necessary repairs.