MT PROPELLERS MTV-18-B/183-17–ATA 6110 PROPELLER ASSEMBLY–FERRULE–CRACKED. DR 611851505
Propeller failed to change pitch in auto or manual mode when commanded. Later on it was observed that pitch change motor was not operating. Suspect motor brushes are worn. Further investigation found that blade 1 and 3 ferrules are cracked.
HAMILTON STANDARD 14SF-15–ATA 6111 PROPELLER BLADE SECTION–CUFF–Liberated. DR 611851560
During walk around pilot found aft half of blade cuff missing from RH prop #1 blade–unknown when detached. Cuff was replaced during recent maintenance activity. Cuff replaced.
MCCAULEY PROPELLERS D3A32C88/82NC-2–ATA 6122 PROPELLER GOVERNOR–IDLER GEAR–WORN AND DAMAGED. DR 611851591
Governor disassembled and inspected for bearing condition. Found idler gear bearing roll cage badly worn and on the verge of complete failure. Previous correspondence with McCauley regarding bearings on file. MRO has been corresponding with McCauley with reference to these bearings since last year.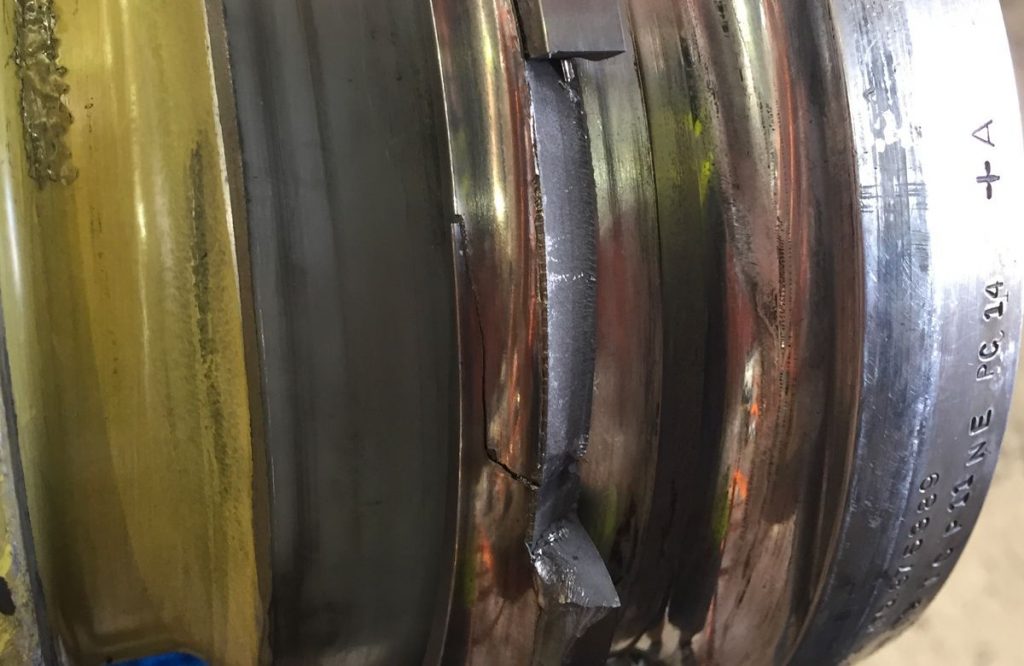 HAMILTON STANDARD 14RF-19–ATA 6114 PROPELLER HUB SECTION–Bearing Race–DAMAGED. DR 611851600 (image above)
During a routine maintenance task, it was found that bearing races were damaged on two blades of the LH propeller. OEM contacted. This is currently a known defect under investigation. Both propeller blades were replaced, with the hub and the actuator due to metal contamination.
HAMILTON STANDARD 14SF-23/SFA13()-OA–ATA 6111 PROPELLER BLADE SECTION–CUFF–SEPARATED. DR 611851608
On terminating check, #3 blade of the RH engine propeller was discovered with missing bladed cuff. Inspection revealed minor impact damage on #3 blade from the separating cuff. #2 propeller also sustained some secondary damage. #2 and #3 propeller blades were replaced with serviceable items. Blade will have Hamilton Sundstrand SB-14SF-61-169 embodied at shop visit.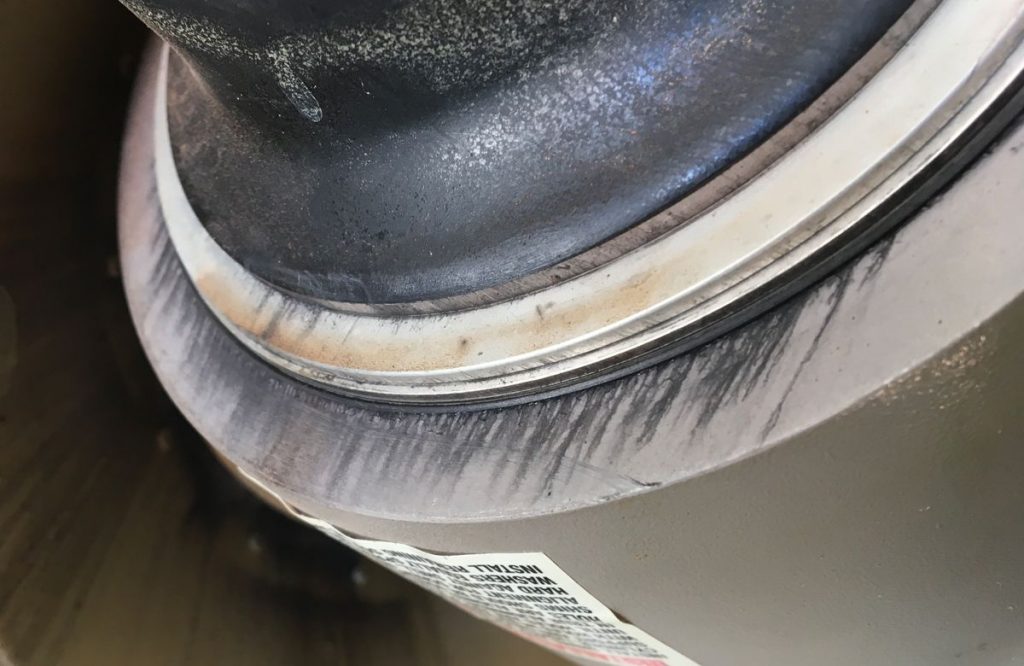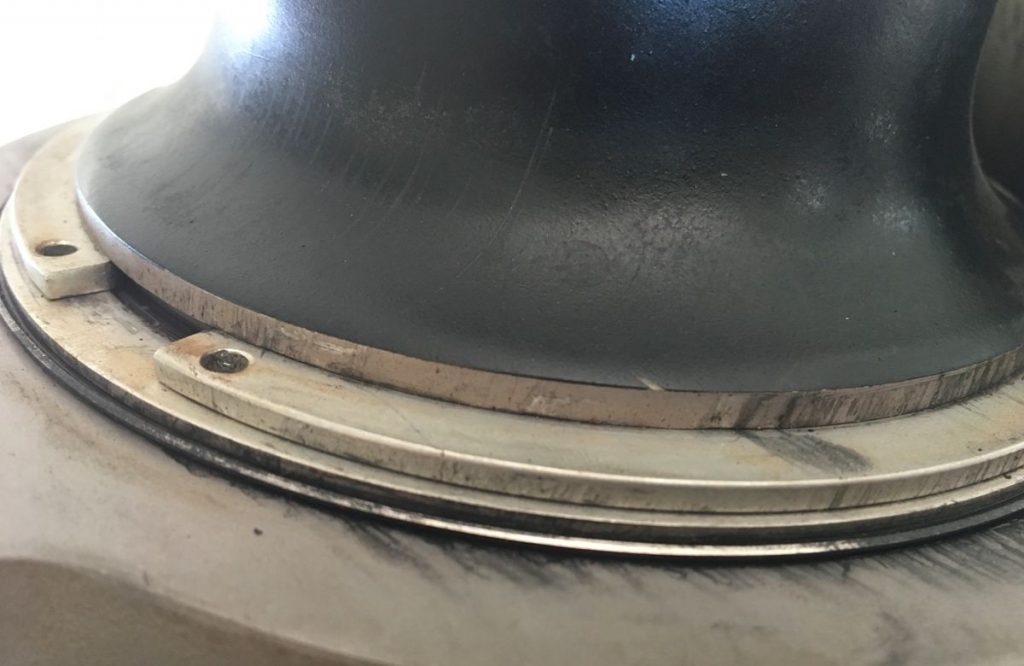 MCCAULEY PROPELLERS 2A34C203–ATA 6111 PROPELLER BLADE SECTION–CIRCLIP–INCORRECT ASSY. DR 611851611 (images above)
Slow pitch change noticed. Blade shims and circlip appear to be incorrectly installed. Propeller send to overhaul shop for further investigation.