AIRCRAFT ABOVE 5700 kg
BOMBARDIER CL600 2B16–ATA 2720 RUDDER CONTROL SYSTEM–CABLE–WORN. DR 611852368
Rudder LH/RH outboard control cables were found to be worn at FS 621 pressure seals. Cables replaced.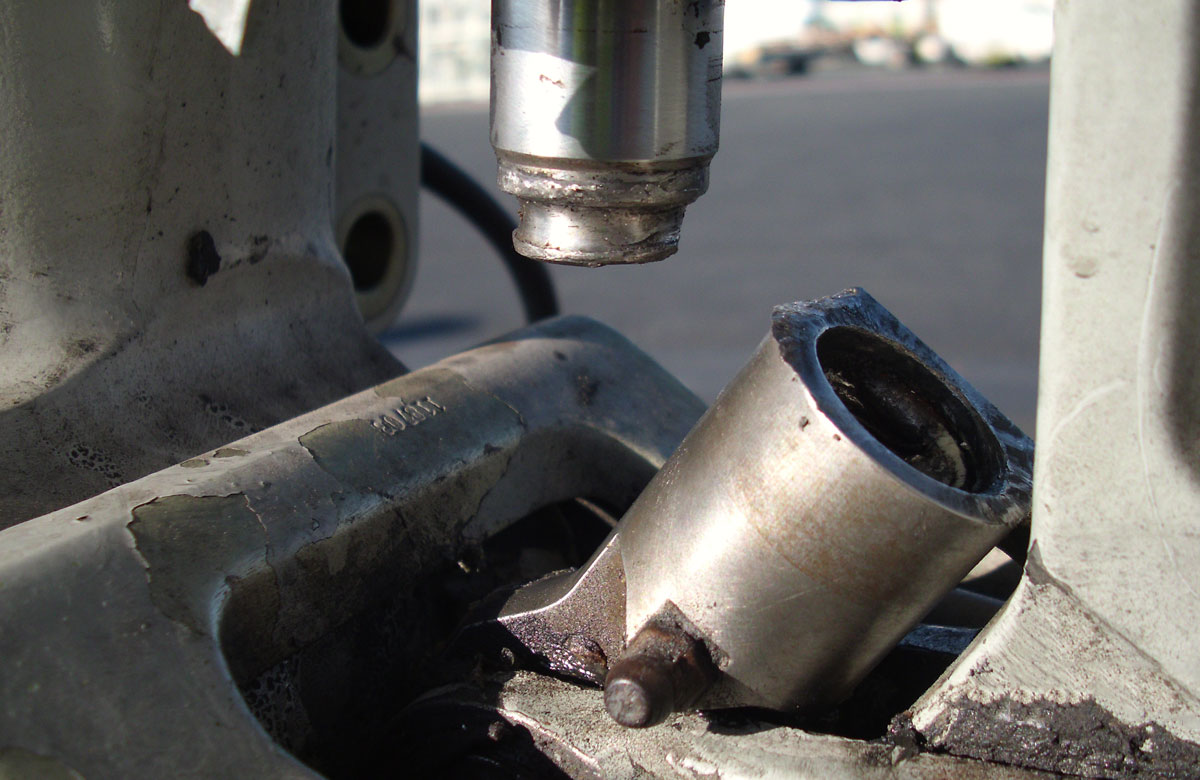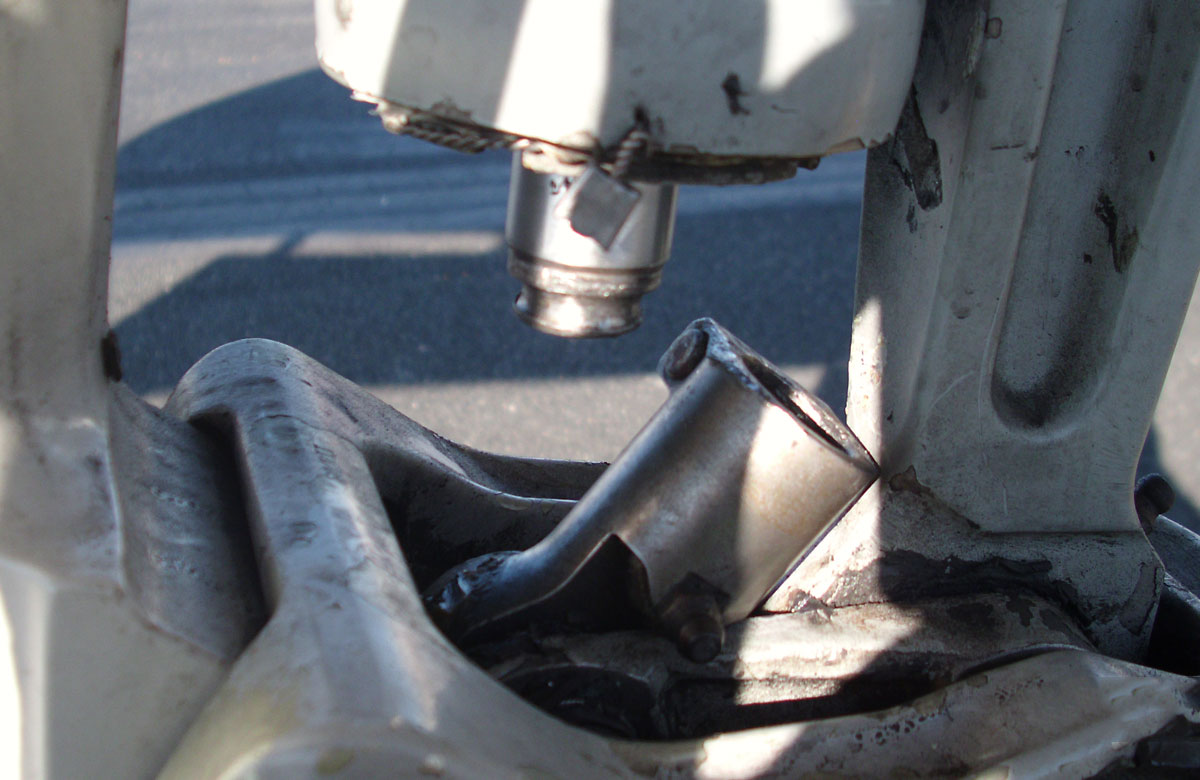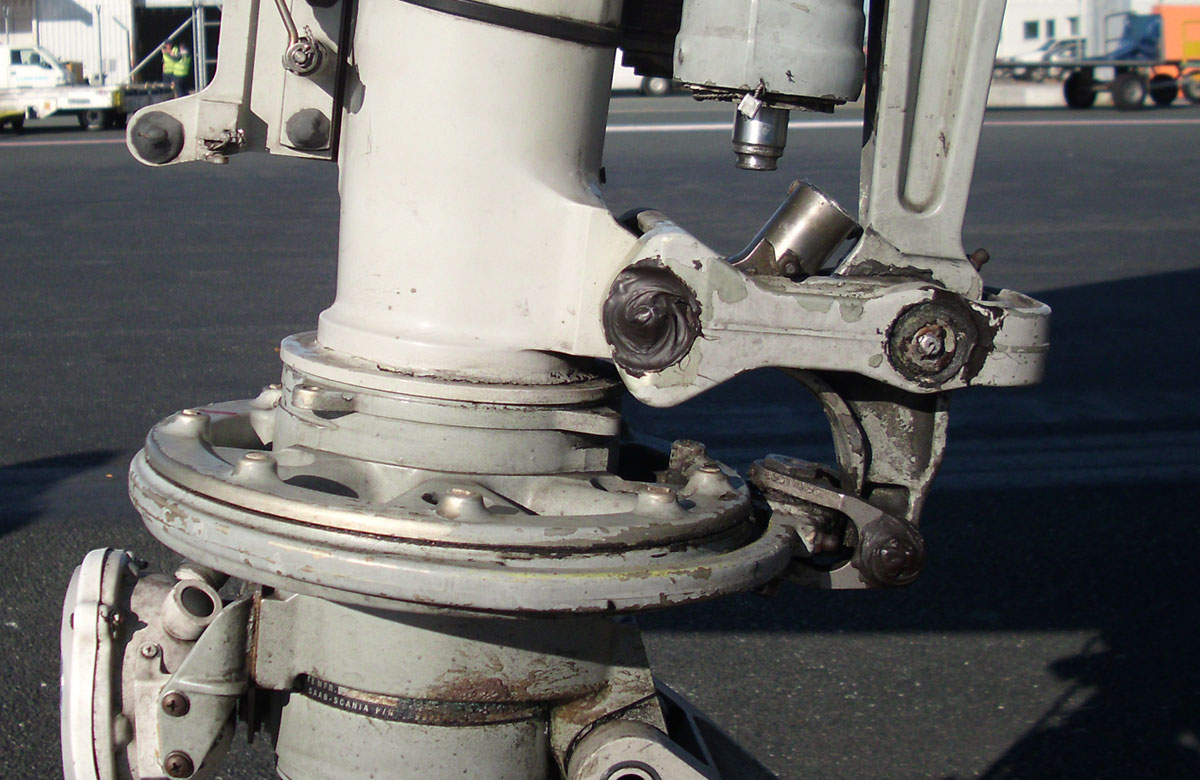 SAAB 340 A–ATA 3250 LANDING GEAR STEERING SYSTEM–ACTUATOR–SHEARED. DR 611852370 (images above)
Nose wheel steering actuator sheared. Removed and replaced by serviceable assembly IAW 32-50-25-04. A/C now serviceable.
BOEING 787 8–ATA 2510 CREW STATION EQUIPMENT SYSTEM–Seat Support–CRACKED. DR 611852384
F/A R4 assist alt seat RHS facing aft base o/b support cracked. MEL applied, 'Do not occupy' placard.
BOEING 737 838–ATA 2520 PASSENGER STATION EQUIPMENT SYSTEM–SEAT FRAME–Detached. DR 611852389
Cabin crew reported a seat frame had moved from brackets causing seats to lift. Engineering investigation found outboard seat mounts were not physically in the seat track. The inboard aft mount was loose, whereas inboard forward mount was jammed with debris. Seat assy installed into seat track IAW AMM 25-22-XX, now serviceable. Investigation in progress.
AIRBUS A320 232–ATA 2565 ESCAPE SLIDE–ASPIRATOR–DAMAGED. DR 611852454
Slide was found with the aspirators damaged/deformed. Slide leakage test was performed and within one hour, slide pressure dropped below the low limit of the four-hour test. Investigations are continuing.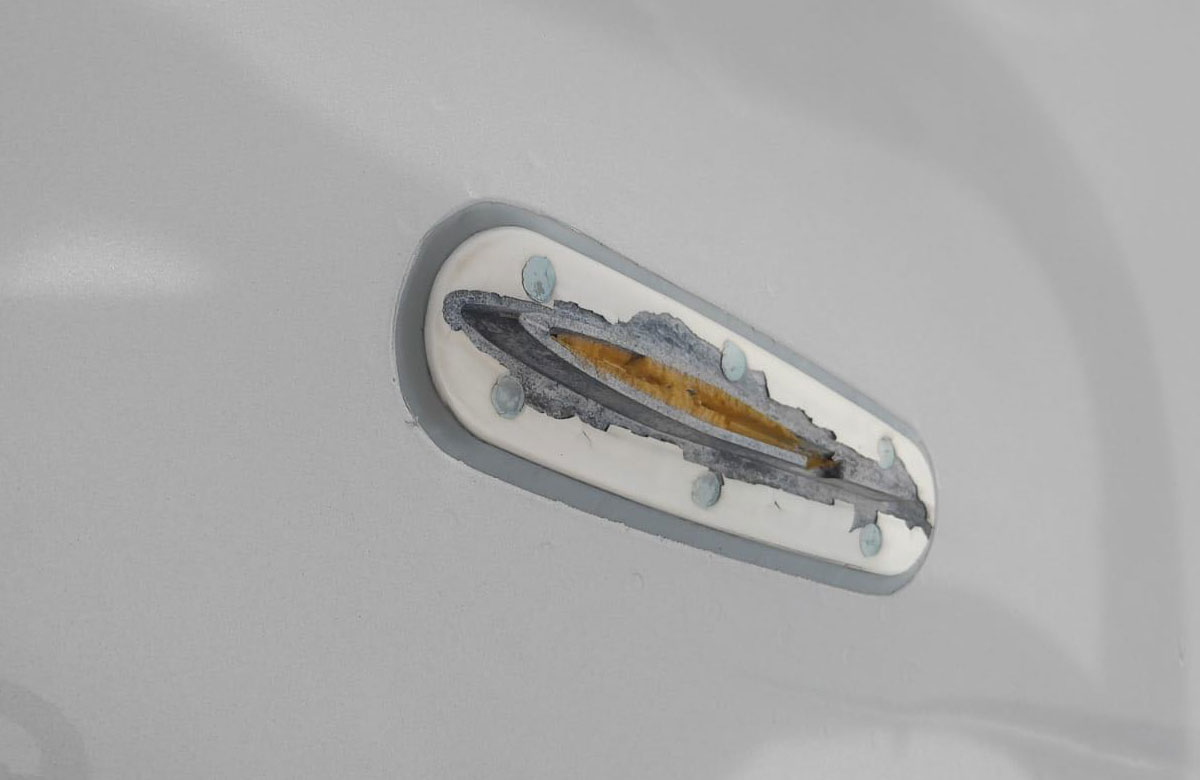 AIRBUS A320 232–ATA 2562 EMERGENCY LOCATOR BEACON–ANTENNA–Part Departed Aircraft. DR 611852477 (image above)
Upon arrival of the aircraft at the heavy maintenance facility, ELT antenna located on the upper rear fuselage was reported as missing. Remaining antenna base was found corroded. Local task card was raised to replace the antenna.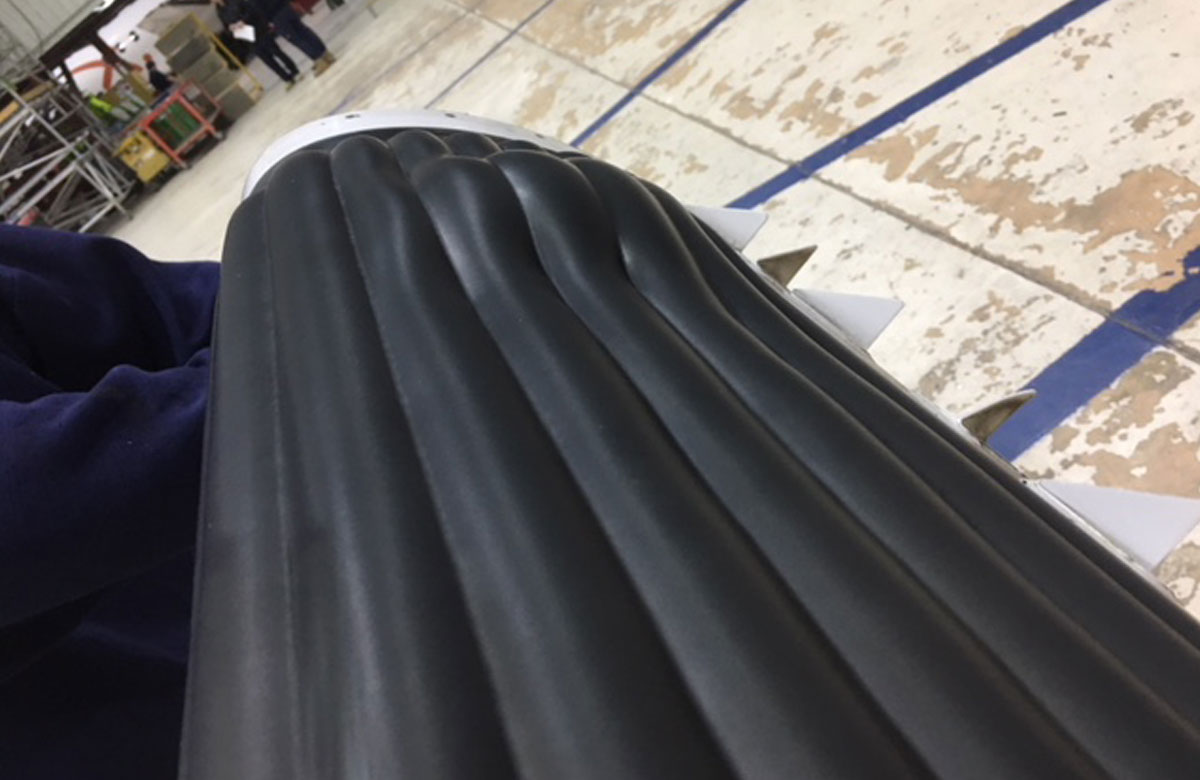 SAAB 340 B–ATA 3010 AIRFOIL ANTI-ICE/DE-ICE SYSTEM–De Icer Boot–PUNCTURED. DR 611852478 (image above)
During scheduled inspection against SB 340-30-094, RH horizontal stabiliser de-icer boot found punctured. RH horizontal stabiliser leading edge replaced.
BOEING 717 200–ATA 3411 PITOT/STATIC SYSTEM–AIR DATA SYSTEM–Heat failed. DR 611852479
Shortly after take-off, series of air data heat related level 1 alerts illuminated. Air data heat switch cycled, no help, air turn back to departing base executed. Final fix: T/shooting c/out IAW WDM 30-32-000 and SB 717-30A0003. Gnd-56720-found loose, resecured. Switch 81-3797 energised and found not indicating OFF once in OFF position. Switch transposed with other system. Follow-up tests satisfactory.
DE HAVILLAND DHC8 202–ATA 2100 AIR CONDITIONING SYSTEM–BLEED AIR–CONTAMINATED. DR 611852480
After approx. 3 hrs in flight, torque was reduced from 69% to 50% with 900 Np. At this time, faint oil smell was noted. Torque increased to 55% and smell dissipated. Relevant maintenance completed, nil oil smells evident.
SAAB 340 B–ATA 2510 CREW STATION EQUIPMENT SYSTEM–Shoulder harness–Adrifted. DR 611852490
On departure, Captain's seat shoulder harness found to be adrifted from the seat. Belt was free to slip out of the inertia reel when fully extended. Seat harness replaced with serviceable item IAW Ipeco CMM 25-11-59.