SIKORSKY S92 A–ATA 5270 DOOR WARNING SYSTEM–CABIN DOOR–PARTIALLY OPEN. DR 611852714
Shortly after take-off, 'door' caption illuminated. During cabin inspections, it was noted that door handle was slightly ajar. Once it was returned to the closed position, caption extinguished, flight continued without incident. Final fix: Clamshell door proximity switches inspected, plugs cleaned, tested. Defect could not be duplicated. Considered satisfactory.
EUROCOPTER AS365N3+–ATA 3240 LANDING GEAR BRAKE SYSTEM–HOSE–RUPTURED. DR 611852718
Brake hose ruptured at the union with the wheel brake assembly. Brake hose replaced.
AGUSTA AW139–ATA 2823 FUEL SELECTOR/SHUTOFF VALVE–FUEL VALVE–FALSE INDICATION. DR 611852742
On shutdown, fuel valve indication showed valve in 'undetermined' position. Fuel valve inspected, cleaned and manually operated, further operation with nil defect. Known problem to Leonardo. Final fix is being worked out.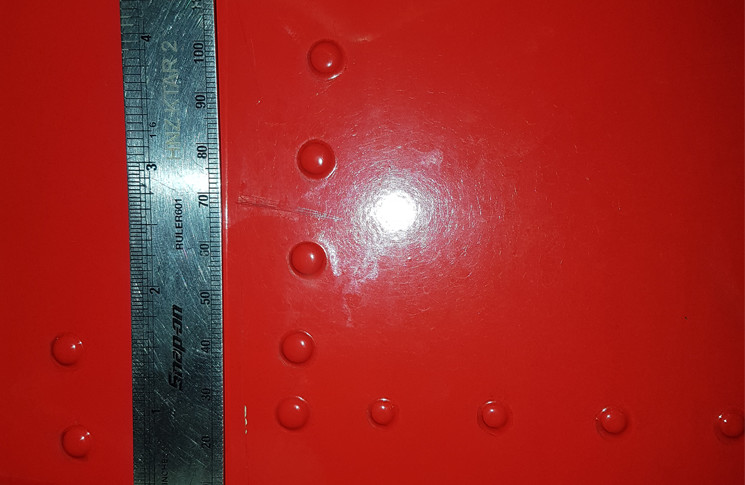 AGUSTA AW109 S–ATA 5330 FUSELAGE MAIN, PLATES/SKIN–SKIN–CRACKED. DR 611852743
During daily inspection, a skin crack was found at approximate location STA 5741 mm; WL 1065.8 mm; LBL 266 mm, (above left hard baggage access door aft frame–aft fuselage section). Crack runs vertically with the visual component measured at approximately 75 mm in length. This appears to be a known problem, as Leonardo Helicopters has a repair scheme listed in the IETP. OEM has been notified. LH skin fuselage STA 5741–special repair procedure completed.
ROBINSON R22 BETA–ATA 6310 ENGINE/TRANSMISSION COUPLING–MICROSWITCH–FAILED. DR 611852753
Pilot was unable to start engine. Root cause: 2X Actuator column spring microswitches were found to be unserviceable. Same replaced. Microswitches had been replaced at the 100-hourly inspection with new items and had done 4.6 hours prior to failing.
SIKORSKY S92 A–ATA 6320 MAIN ROTOR GEARBOX–Thermostatic valve–SUSPECT FAULTY. DR 611852761
At top of climb, transmission oil pressure was observed to be low (45 to 48 PSI). Temperature indications appeared normal around 94 degrees C. Aircraft landed safely at destination. Suspected Thermostatic Valve, same replaced.
SIKORSKY S92 A–ATA 6320 MAIN ROTOR GEARBOX–Input Module–UNSERVICEABLE. DR 611852763
During cruise, MGB oil pressure was seen to be decreasing slowly over time along with temperature slowly increasing. At this time, MGB caution light illuminated momentarily. Resolution: OEM advised that defect could be attributed to the Input Module. Input Module replaced, ground run and test flight proved satisfactory.
SIKORSKY S92 A–ATA 5210 PASSENGER/CREW DOORS–DOOR–OPENED. DR 611852778
After take-off, at approximately 450 ft/90 kts, door open warning illuminated. Pilot looked rearward noting that the upper clamshell had opened, no buffeting around in the airflow though. Pilot reduced the aircraft speed and ATB executed. Under investigation.
AGUSTA AW189–ATA 6720 TAIL ROTOR CONTROL SYSTEM–BEARING–EXCESSIVE PLAY. DR 611852796
Whilst conducting inspection required by ASB 189-213, bearing play was discovered in the tail servo feedback lever. This lever is an integral part of the Tail Servo Assembly. Replacement of Tail Servo Assembly will follow.