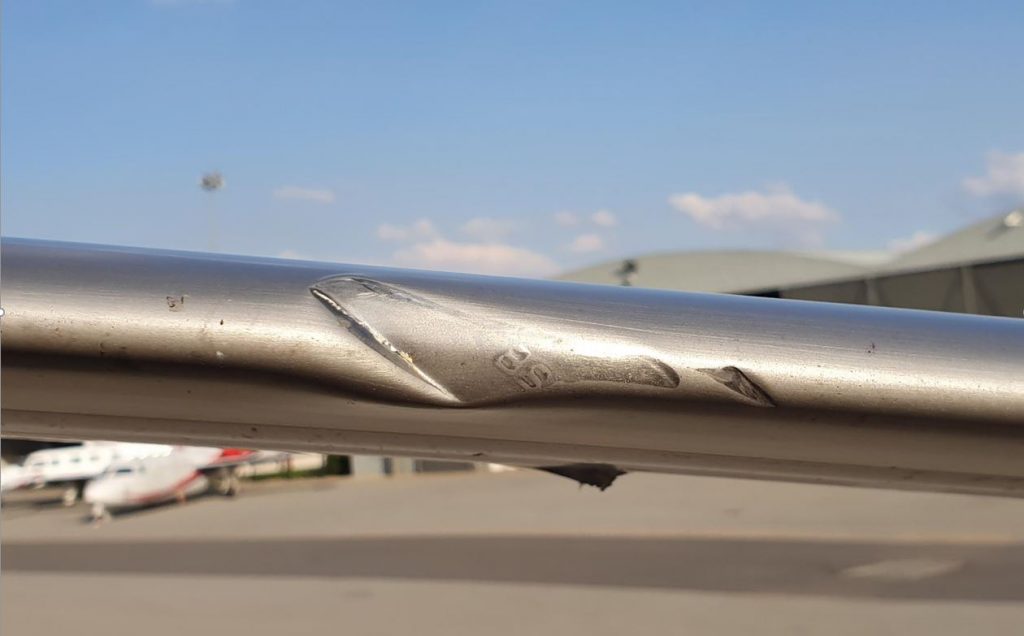 EUROCOPTER AS350 B3 – ATA 6210 MAIN ROTOR BLADES – MAIN ROTOR BLADE – FOD. DR 611953581
Red main rotor blade impacted by 23 mm combination spanner during ground run ops. Tool not removed following maintenance adjustment. In house Investigation conducted, manufacturer inspection procedures and recommendations adhered to. Remedial action in progress for a return to service.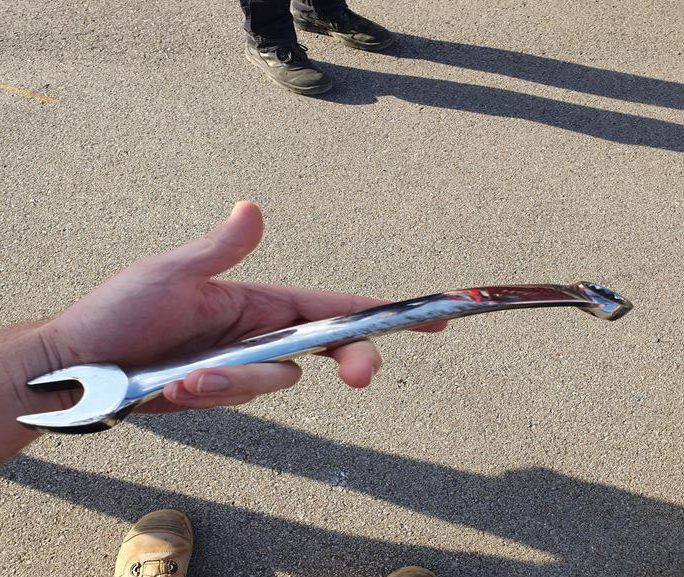 AGUSTA AW139 – ATA 2110 CABIN COMPRESSOR SYSTEM – PLUG – MELTED. DR 611953519
During post 300 hourly check flight, air conditioning was turned on 20 minutes into the 30-minute flight. After landing, cockpit filled with smoke from overhead circuit breaker panel. CB for condenser fan assembly also found popped. Centre overhead panel was removed, deck plug for L/H & R/H condenser fan blower motors was found to be melted due to electrical shortage. Suspect breakdown of connector internally due to fretting causing high resistance. Problem cascaded until connector melted and shorted. The air conditioning duct under the plug was also found to have the insulation damaged and charred. The duct itself in still intact. Duct and deck electrical harness to be replaced as found damaged beyond repair. CBs replacement , full operational function checks to be carried out prior to return to service.
EUROCOPTER AS350 B2 – ATA 7160 ENGINE AIR INTAKE SYSTEM – Dzus fastener – FOD. DR 611953551
During initial engine ground at around 36-38% Ng, a metallic noise came from the front of the engine during the start sequence. Root cause: Dzus fastener receptacle mounting had failed, inadvertently sucking in the engine when the compressor speed and vibration had increased. Failure of the Dzus receptacle mounting was the cause of the FOD impact to the compressor.
ROBINSON R22 BETA – ATA 2823 FUEL SELECTOR/SHUTOFF VALVE – FUEL VALVE – CRACKED. DR 611953559
Fuel valve assembly found cracked during replacement. No fuel leak indication present. Crack partially hidden by normal bead of thread sealant, so not highly visible. Pipe fitting was not over torqued however corrosion is present on crack line. Part replaced.
BELL 412 EP – ATA 6320 MAIN ROTOR GEARBOX – MGB – CHIP INDICATION. DR 611953572
MGB Chip indication. Fine filament bridging chip detector gap. MGB sump and high flow monitor inspected and cleaned.
AGUSTA AW139 – ATA 3441 INERTIAL GUIDANCE SYSTEM – AHRS – FAILED. DR 611953573
#1 AHRS fail with #1 AP fail, AFCS degrade and Avionics CAS message. Unable to fault during ground test. Operational test carried out IAW AMP 39-A-34-23-00-00A-274A-A, NIL DEFECT EVIDENT. Fault history clear, transposed LH & RH AHRS for fault finding, defect not confirmed.
SIKORSKY S92 A – ATA 5240 SERVICE DOORS – ACCESS PANEL – PARTIALLY OPEN. DR 611953588
RH MLG access panel observed to be open in flight. Panel inspected, nil damage evident. Panel closed and latched correctly.