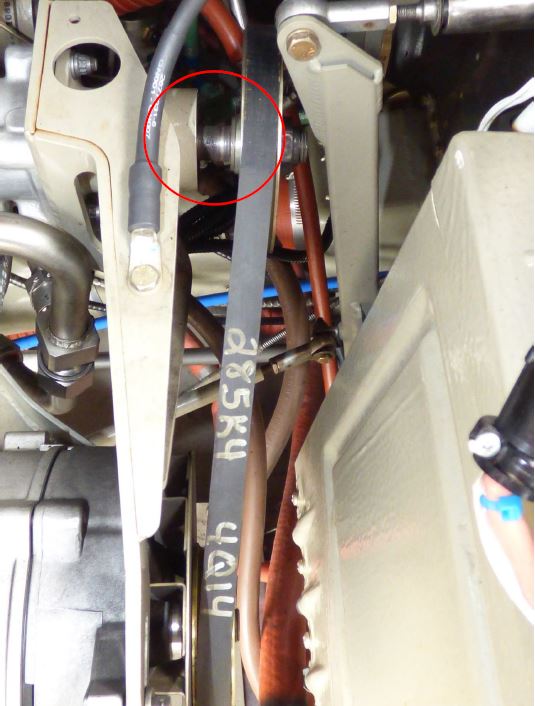 CESSNA 208 B – ATA 2410 ALTERNATOR-GENERATOR DRIVE SYSTEM – PULLEY – MISALIGNED. DR 611953549
Standby alternator CAS message came up after start up. Root cause: Drive unit pulley P/N 2601271-18 was not turning and belt out of alignment. Corrective action: Drive unit was removed and dismantled, during this process it was noted that the shaft had migrated within the housing. Cessna has been approached to report the issue as well as provisioning of a replacement unit P/N 2601271-18.
SWEARINGEN SA227 DC – ATA 2613 OVERHEAT DETECTION SYSTEM – WING – OVERHEATED. DR 611953522 During flight at FL180, steady wing over heat illuminated. Engineer inspected bleed system, ACM, probes and brake pack had nil signs of overheating. Functional testing carried out and could not replicate defect. As a precaution the probe has been replaced.It is also suspected that the ice formed in the water separator unit caused blockage in the bleed system which in turn caused temperature to rise and trip LH Bleed Over temp light. Considered a one-off event.
CESSNA 402 C – ATA 3231 LANDING GEAR DOOR RETRACT SECTION – LINK ROD – BROKEN. DR 611953531
Pilot discovered link broken on RH MLG door on pre flight. No additional damage found by LAME. Door temporarily removed and inspected IAW local EO.
PILATUS PC-24 – ATA 3221 NOSE/TAIL LANDING GEAR ATTACH SECTION – BUSHING – MISSING. DR 611953545
Pilot reported nose wheel shimmy on landing. Rod end of D Link where it attaches to the D ring was found to have a large amount of play. Disassembly and inspection of the linkage found a missing bush PN 532.50.24.046. Missing bush is likely an assembly error by Pilatus as this is the first time the linkage has been disassembled. Bush 532.50.24.046 and bolt 532.50.24.048 to be replaced due to slight witness marks.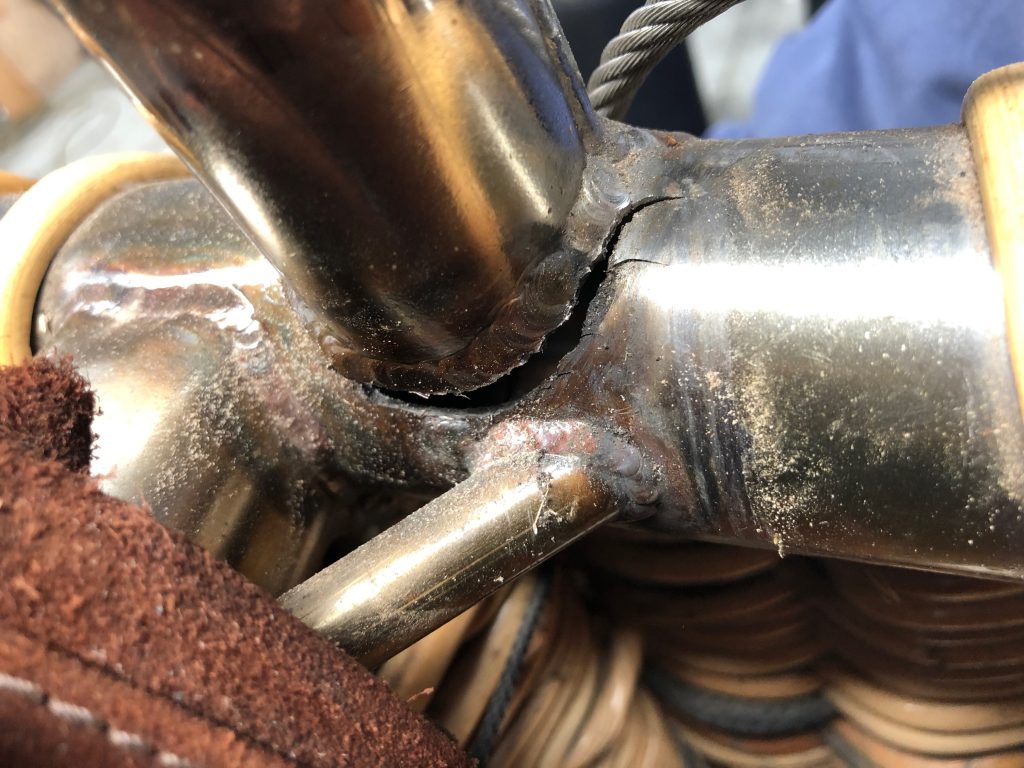 KAVANAGH G450 – ATA 5102 BALLOON REPORTS – Basket Pole Socket – BROKEN. DR 611953548
During 100 hourly inspection, movement was observed in 2 of 8 pole sockets. Pole sockets had broken off the stainless-steel basket frame upper rail along the welding seams. Pole sockets will be reattached to the basket frame rail by welding repair authorised by the manufacturer.                           
CESSNA 402 C – ATA 2930 HYDRAULIC INDICATING SYSTEM – PRESSURE SWITCH. DR 611953550
HYD PRESS annunciator, gear unlock light on, couldn't rectify with recycles and CB pull. Couldn't replicate fault with aircraft on jacks, replaced press switch PN 9910287-10. 5 fault free gear cycles completed with no defects. Verification flight carried out, no faults evident. Aircraft returned to service.                       
SWEARINGEN SA227 DC – ATA 2150 CABIN COOLING SYSTEM – AIRCYCLE MACHINE – FAILED. DR 611953557
While inspection, cooling turbine P/N: 204755-4-6 found to be seized. Removed and replaced with a serviceable item. Follow up tests satisfactory.
CESSNA 404 – ATA 7714 ENGINE RPM INDICATING SYSTEM – TACHO GENERATOR – Plug failed. DR 611953585
RH Engine Tacho Generator was replaced during base maintenance, likely that the removal and installation of the harness connector plug during this maintenance exacerbated a 'fatigue issue' with the harness connector plug. Connector plug was removed and replaced with a new item. Engine ground runs were then performed to check operation of the tachometer system with no further defects evident.