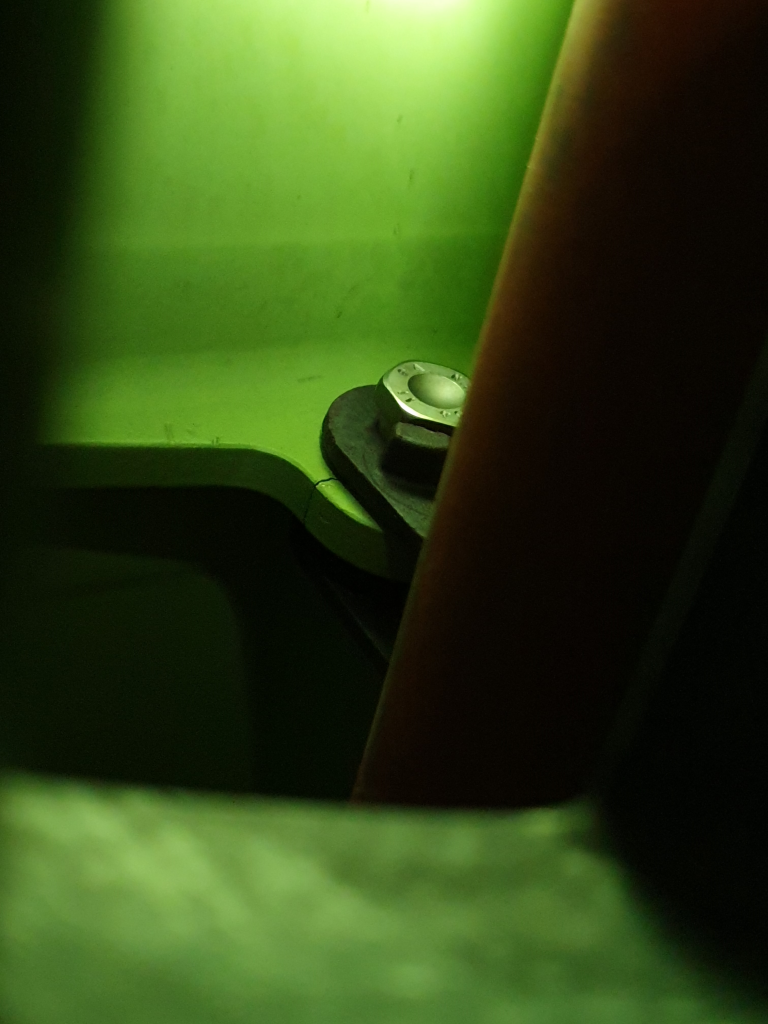 IAE V2527 A5 – ATA 7830 THRUST REVERSER – BLOCKER DOOR – DAMAGED. DR 611953538
During fleet wide inspection of blocker door attaching hardware, LH thrust reverser bottom blocker door was found with the lower lug attachment cracked. CDL applied, rectifications have been planned.
IAE V2527 A5 – ATA 7830 THRUST REVERSER – BLOCKER DOOR – MISSING. DR 611953474
During maintenance, LH engine outboard thrust reverser locker door was reported to be missing. Secondary damage noted on associated thrust reverser. Aircraft is currently AOG with repair activity underway.
GENERAL ELECTRIC GENX1B64 P2 – ATA 7321 FUEL CONTROL/TURBINE ENGINES – N1 – FLUCTUATES. DR 611953526
On descent, N1 on R engine began to fluctuate with EICAS displaying ENG THRUST R. At 12,000 ft, EICAS message ENG FAIL L. No apparent failure of LH engine, checklist was discontinued. Checklist for ENG FAIL L was overridden as it was confirmed that engine was operating normally. After landing, right engine fluctuated again. Aircraft had dispatch with deferred maintenance requirements for fuel filters to be changed on both engines and the APU.
PRATT AND WHITNEY PW118 – ATA 7321 FUEL CONTROL/TURBINE ENGINES – FILTER – clogged. DR 611953534
Fuel Filter Light illuminated. Engine continued to operate normally. Clogged fuel filter Replaced the high-pressure fuel filter, Low-pressure filter checked and precautionary Biocide treatment carried out
PRATT AND WHITNEY PW118 A – ATA 7321 FUEL CONTROL/TURBINE ENGINES – FILTER – clogged. DR 611953539
Fuel bypass valve open. Clogged fuel filter. Possible fuel contamination, fuel filter replaced. Filter sent for debris analysis.
GENERAL ELECTRIC CF34 8E5 – ATA 7830 THRUST REVERSER – ROD END – INCORRECT FIT. DR 611953547
Thrust Reverser was unable to be stowed. Root cause: Actuator rod end was not correctly fitted / secured into the thrust reverser fitting. Corrective action: Actuators were disconnected, inspected and re assembled correctly. Functional checks satisfactory.
CFM CFM56 7B 26 – ATA 7830 THRUST REVERSER – SwitchPack assembly – FAULTY. DR 611953567
Flight crew reported, it was unable to select number 2 engine thrust reverser on landing. Reverser light number 2 illuminated after touchdown as well. Root cause: Failure of RH autothrottle switch pack PN 254A1150-14. Same replaced. ATA 78 is under active reliability monitoring.          
PRATT AND WHITNEY PT6A 114A – ATA 7261 TURBINE ENGINE OIL SYSTEM – ENGINE OIL – CONTAMINATED. DR 611953576
Unacceptable debris found in oil filter and on RGB chip detector. # 4 bearing balls and race surface breakdown. Power Section currently at approved repair facility. New bearing to be fitted.
ROLLS-ROYCE RB211 524 G2 – ATA 7200 ENGINE (TURBINE/TURBOPROP) – FAIRING – Part Departed Aircraft. DR 611953584
During routine inspection of engine gas generator fairings per local task card, damage and missing material was found on LH and RH Transfer Drive Fairings as well as downstream impact damage to Inner forward acoustic lining and Thrust Reverser Corona. Moreover, Four gas generator fairings were found with disbond. Gas generator, transfer drive fairings were replaced, downstream impact damage was repaired per the approved manuals.
This is an isolated event with no significant findings reported on gas generator fairings or transfer drive fairings for over ten years. The transfer drive fairings were modified per Rolls-Royce SB RB211-72-F413, which was expected to minimise but not eliminate the risk of transfer drive fairing defects and the modification has proven to be effective.