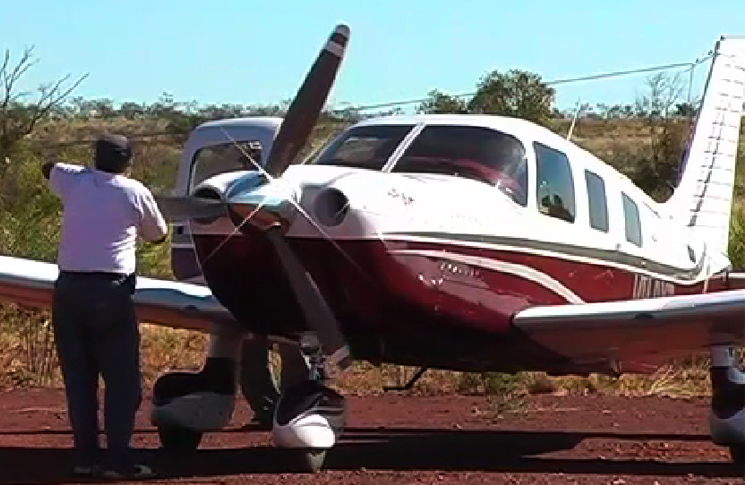 by Phillip Zamagias
How many times have we been told 'treat every propeller as if it is live'?
Like many things in aviation, years of doing repetitive tasks with no apparent danger can breed a familiarity that must never be allowed to overshadow good training.
Learning how to be a bush pilot in the Northern Territory, I was shown how to handle a propeller with due care. I was also shown how to 'hand start' an engine should the need ever arise. Good stuff!
Many years later, having never hand swung a prop to start an engine, or had an engine fire up unexpectedly, I came within a whisker of being 'sliced and diced'.
While getting ready for an early departure from a remote bush airstrip, I began the very familiar routine of a daily inspection on my recently acquired plane. It was a near-new Piper 6XT with glass cockpit.
I had less than 100 hours on type, but more than 3500hrs on Cessna-206s, which had formed the mainstay of my bush flying career. The Piper brought with it a significant change in ergonomics that almost cost me dearly.
Not only were the cockpit instruments a radical departure from the F and G-model Cessna 206s I had traversed the country in, but the ignition switches were very different.
In single-engine Cessnas the ignition is operated by a key. On shutdown a pilot typically performs a magneto check before reducing the mixture control to idle cut-off. Once the engine has stopped, the key is rotated to the 'ignition off' position and the key is removed. Simple.
Having the keys in your pocket, especially when you are the sole pilot and away from home base, gives you a feeling of security. Of course, there is always the chance of a magneto going open-circuit and therefore being live. That's why we are told to treat every propeller as live.
In the Piper, the ignition switches are conveniently located on the eyebrow panel above the pilot's head. A proper shutdown check would ensure that the switches are in the 'Off' position after the engine is shut down.
I clearly missed that part of the checklist on shutdown and before starting the pre-flight for the next day's trip. The friend I had been visiting came out to the airstrip and was filming my pre-flight in preparation for a close-up shot of takeoff.
What Richard saw shocked him almost as much as it did me.
As I checked the propeller's leading edges for stone damage and pulled one blade through compression, the engine fired!
I felt the blade just graze my forearm and narrowly miss my head. Not enough to break any skin or leave a mark, but enough for me to feel the proximity of the blade.
My reaction is obvious from the video clip. I ran!

As this close call shows, every propeller can potentially bite. Treat every prop as if it's live and stay well away whenever possible.
Read more about this close call at www.flightsafetyaustralia.com/2014/03/properly-clear-of-the-prop/
Video courtesy of Richard Davies.
Posted by Civil Aviation Safety Authority – CASA on Wednesday, January 6, 2016
I was surprisingly calm in the presence of my friend and the passenger who was coming with me on the next flight. I dismissed it with the calm detachment of a professional pilot and soldiered on.
Six years later I have given up flying and have been reflecting on that incident. I am submitting this article as a means of sharing what I learned that day.
Firstly, it can happen to you. Always maintain an attitude of vigilance and safety so that if (and when) something goes wrong, it doesn't have to spell disaster.
Secondly, be extra careful when changing aircraft type, especially when changing manufacturers. Some basics carry over from model to model, but there are often significant differences in standard operating procedures across different brands of aircraft or engines. Take, for example, the use of fuel pumps in high-wing and low-wing aircraft.
Thirdly, no matter how comfortable you feel about your aeroplane, use checklists for shutdown and do a safety check before starting a pre-flight on an aeroplane. You might have missed something or, if it is a line aircraft, someone else might have left the switches in an unsafe position.
Finally, every propeller can potentially bite. Make sure you never have any body parts (or anyone else's) in the arc of a propeller. Stand clear and be ready to jump away should the engine fire up.
I attribute my miraculous escape to the subliminal residue of the training I had received many years ago that just made me wary of any propeller.
However it was also something of a miracle that day.
Maybe God isn't finished with me yet?