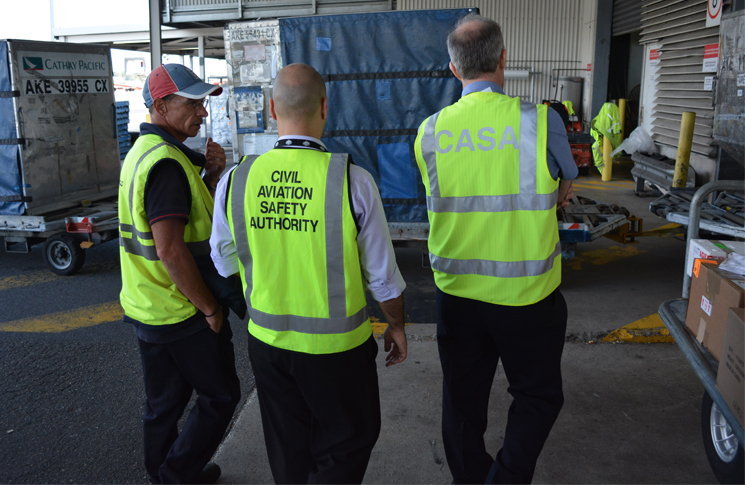 Dangerous goods are items that, when transported by air, can put people's health, safety or property at risk. They range from the obvious—such as explosives, radioactive items, and dangerous or volatile chemicals such petrol and strong acids—to seemingly innocuous everyday items that can cause problems if not handled correctly, such as aerosols and lithium batteries.
Adrian Tusek is one of CASA's dangerous goods inspectors and has a long history of regulatory enforcement having been a police officer in Victoria from 1981 until 1998. He then joined CASA as an investigator and was recruited into his current role as dangerous goods inspector in 1999.
Adrian holds a Diploma in Aviation Safety Regulation as well as a pilot's licence and has over 30 years' experience in incident investigation, enforcement and prosecution.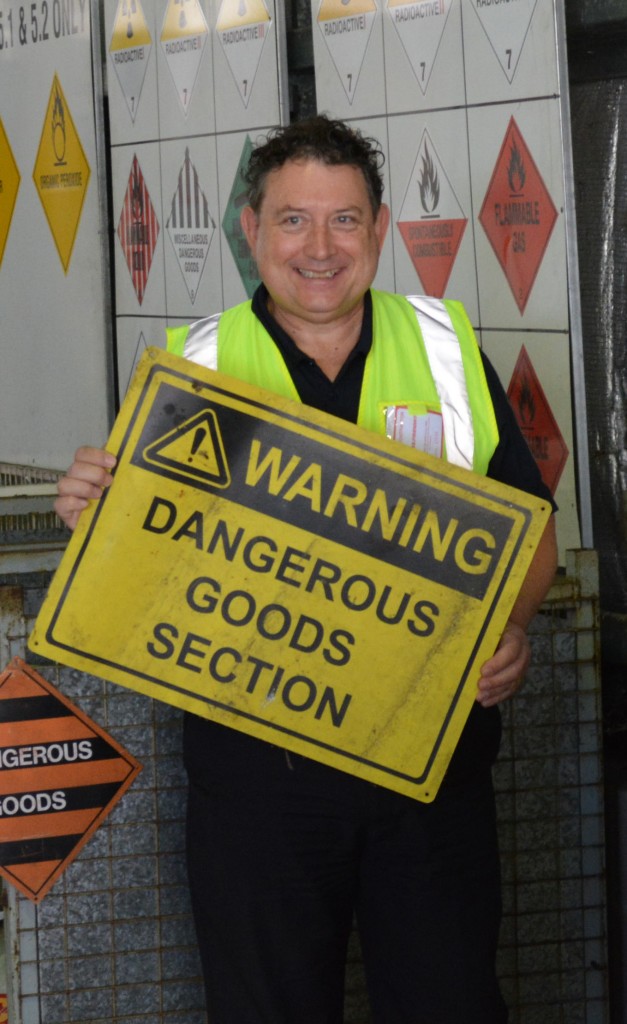 In February 2008 he became a member of the Dangerous Goods Panel of the International Civil Aviation Organization based in Montreal, Canada. He currently represents CASA on various inter-agency panels relating to the transport of dangerous goods and has represented Australia at the United Nations Sub-Committee of Experts on the Transport of Dangerous Goods.
Adrian is available at the CASA stand in Hall 2 to discuss dangerous goods from Friday, 27 February until Sunday 1 March. He can also show you how to download CASA's new  Can I pack that? dangerous goods app.
Avalon 2015 is one of the largest, most comprehensive aviation events in the southern hemisphere and will bring together aviation and aerospace professionals, key defence personnel, aviation enthusiasts and members of the general public.
Make sure to stop by the CASA stand at Avalon and meet our experts, get free safety material and take home your very own Flight Safety Australia cap.