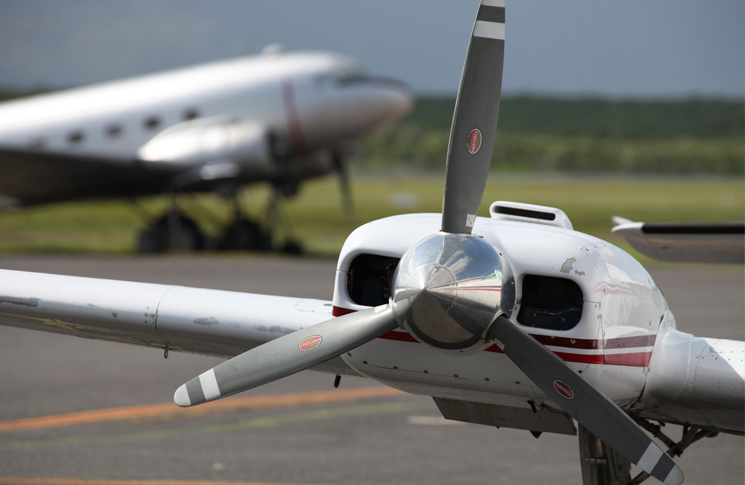 CASA is proposing clearer and simpler criteria for propeller maintenance. A proposed amendment to airworthiness directive AD /PROP/1 Amdt 3 covering all propellers is open for external consultation until 15 June 2015.
The amendment arises from information received through the CASA Service Difficulty Reporting system and other channels indicating that many propellers presented for repair or overhaul after extended calendar times in service (as opposed to flight hours in service) are showing defects that compromise the continuing airworthiness of aircraft.
The most common defects are excessive corrosion to the hub and blade areas and significant wear of the components of controllable propellers due to oil seal degradation and subsequent oil loss. Corrosion and seal degradation take place regardless of use, potentially creating a condition, especially in low utilization aircraft, that does not assure the safety of flight.
Amendment 3 provides a legislative requirement for inspections based on flight hour and calendar periods for all aircraft, regardless of the type of operation. The amendment proposes all aircraft propellers should be removed and at least inspected every six years, at a minimum. The intent is to assure that all aircraft propellers have an inspection schedule that is appropriate and sufficient for the aircraft type, operation and utilization.
The proposed amended airworthiness directive can be found on the CASA website.