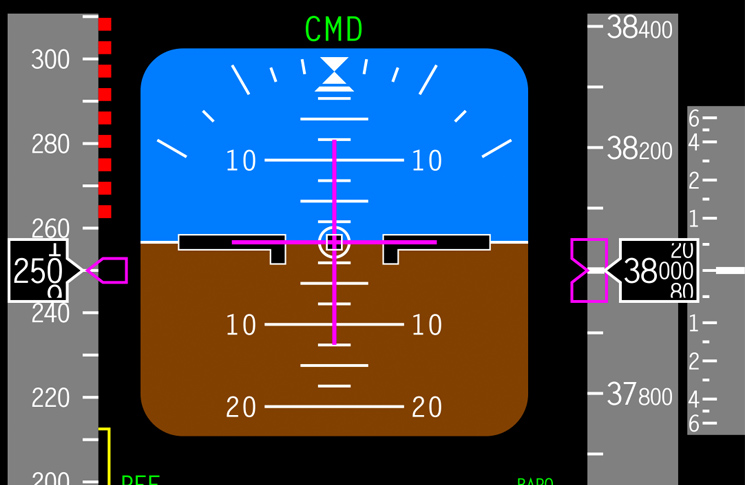 Primary flight instruments that could fail without notice or indication are the subject of a recent CASA airworthiness directive.
CASA has published European Aviation Safety Agency's (EASA) airworthiness directive AD 2015-0093. It covers the LCR-100 attitude heading reference system (AHRS, which acts as an attitude and heading indicator) made in Germany by Northrop Grumman LITEF (formerly LITEF GmbH).
These units have been installed on Pilatus PC-12, Learjet 31A, Cessna 560XL, Dornier 228 series, and PZL Mielec M28 aeroplanes; and Bell 412EP, Bell 407, and Sikorsky S-76C helicopters, all types operated in Australia.
The airworthiness directive is to address the possibility of the AHRS display freezing, or giving wrong information, leading to an incorrect attitude or heading reading. The consequences of this occurring in IMC need hardly be elaborated.
From the EASA directive: 'During laboratory tests of LCR-100 AHRS units, it was discovered that when BITE (built-in test) detects failures causing the system to switch into reset hold mode (silent mode), system reset was not correctly generated. This reset failure induces frozen analogue output data (attitude and heading) without detection or warning to the pilot, while the digital A429 output data is indicated invalid and remains invalid.'
Because the digital flight data is deemed invalid under this failure it is not supplied to the display and autopilot, but the analogue flight data continues to be sent to the display and autopilot despite being 'frozen' and misleading.
The directive requires removal from service of the affected LCR-100 AHRS units and replacement with modified units. In addition, and under certain circumstances, the applicable aircraft flight manual must be temporarily amended with information, instructions and procedures to be observed until the unit is replaced.
Read further details of AD 2015-0093 on the CASA website.