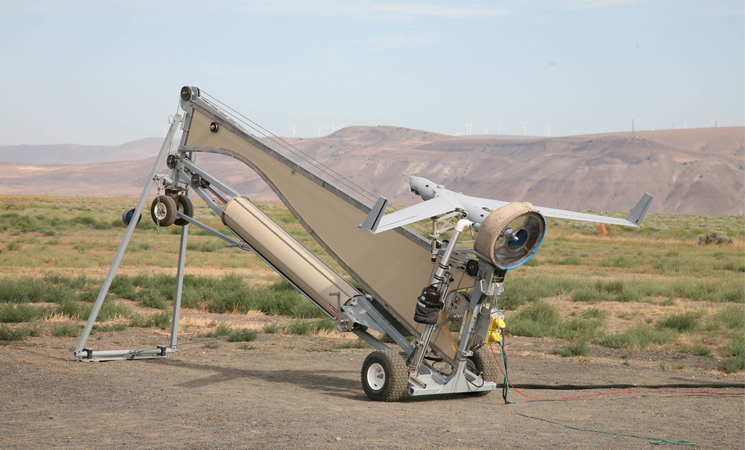 A Brisbane-based company will fly its remotely piloted aircraft (RPA) beyond visual line of sight (BVLOS) to inspect and monitor natural gas infrastructure in southwest Queensland.
Insitu Pacific recently announced that the Queensland Gas Company (QGC) will introduce the ScanEagle to check gas wells, pipelines and processing facilities over the Surat Basin.
The announcement comes after 18 months of successful test flights that saw Insitu Pacific work closely with CASA to ensure safe operations.
According to Insitu Pacific, QGC is starting to conduct BVLOS operations and flying up to eight hours per day. Until now all inspections have been conducted by staff on the ground or by piloted aircraft.
Insitu Pacific's Managing Director Andrew Duggan said the unmanned BVLOS operations had never before been used commercially on this scale.
'By working closely together and with Australia's Civil Aviation Safety Authority, the ScanEagle is helping QGC to begin streamlining its inspections, with benefits for both the local resources and agriculture sectors,' said Duggan.
Shell Australia, the parent company of QGC; also see the benefits of RPAS operations in the natural resource industry.
'This innovative solution will improve safety by reducing the need for driving and use of helicopters and fixed-wing aircraft,' said Shell Australia country chair Andrew Smith.
'Over time and as we progressively introduce this technology, it will reduce inconvenience to landowners by cutting the number of land access requests, and the cost to QGC, associated with regular on-the-ground visual inspections.'
During its operations in Queensland, the ScanEagle will be launched and recovered from a QGC property, with the company keeping surrounding landholders informed about the introduction of the new technology.
The ScanEagle is a fixed-wing RPA and has a max takeoff weight of 22 kg. With a three-metre wingspan and a flight endurance of over 24 hours, the ScanEagle has been approved to operate between 1,500 –3,000ft.
More information on the aircraft can be found on Insitu Pacific's website.