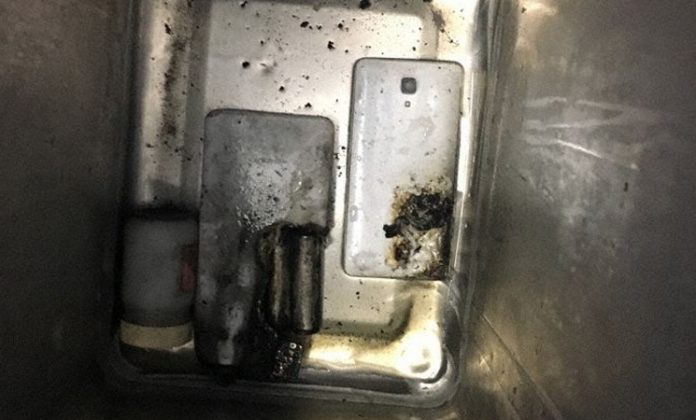 An Airbus A320 was forced to make an emergency landing after a passenger's portable power pack caught fire inside an overhead locker while it was charging a smartphone.
Flying from Harbin, China, the Spring Airlines service was scheduled to land in Nagoya, Japan, but was forced to divert 35 minutes into the flight when passengers and crew observed a fire in an overhead locker.
According to reports on The Aviation Herald, the flight crew were notified and declared an emergency, diverting to nearby Shenyang where the flight landed safely 23 minutes later.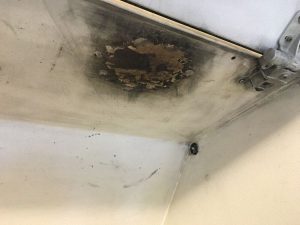 During the diversion, the cabin crew discharged fire extinguishers into the locker before placing the burning power pack and the connected smartphone into a water container, extinguishing the fire nine minutes after it started.
A strong electrical odour filled the cabin, forcing the flight crew to don their oxygen masks for the remainder of the flight.
It's believed the aircraft was grounded for over six hours before continuing to Nagoya, Japan.
Personal electronic devices (PEDs) carried by passengers are an increasingly challenging aviation safety issue. As reported by Flight Safety Australia last year, there has been a steep increase in the number of dangerous goods incidents involving PEDs, with three incidents in 2011 jumping to 106 in 2015.
The Civil Aviation Safety Authority named spare batteries and power packs as one of the 'Least Wanted' dangerous goods for 2016.
Portable power packs are classified as a spare battery and are prohibited from checked luggage. Passengers must also ensure the portable power pack's terminals are protected to reduce the risk of short-circuiting and possible fire.
It is also recommended that power packs not be used for charging during flight, and if they are used or recharged, that passengers monitor them constantly, and to avoid overheating, do not place them in a confined area.
You can find more information on CASA's Travelling safely with batteries and portable power packs webpage, or by downloading the 'Can I pack that?' dangerous goods app.