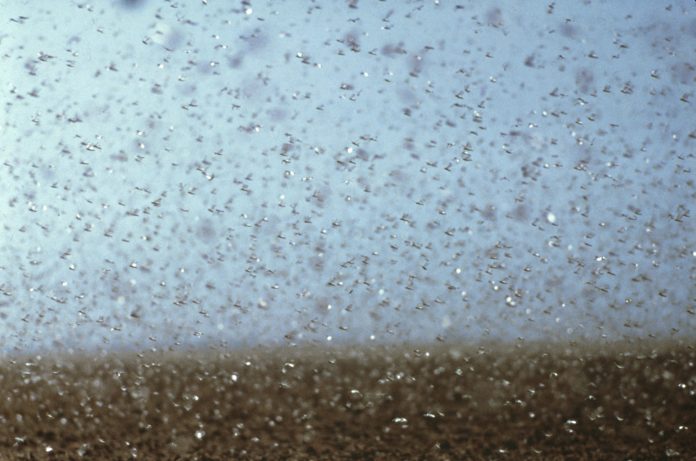 The good news for general and recreational aviation pilots in regional Australia this summer is that large swarms of locusts are unlikely.
Under perfect conditions Australian plague locusts can form swarms of up to 50 million, at a ground density of 100 per square metre. The insects become an aviation hazard by blocking aircraft air intakes and oil coolers and by obscuring windscreens in flight (swarms can be found up to 3000 ft AGL). Swarms of locusts can also obscure ground features, making visual navigation difficult. Birds are often attracted to juvenile locust nymphs, creating an animal strike hazard if the nymph colonies are near landing grounds.
However, Australian Plague Locust Commission director, Chris Adriaansen, says conditions for a locust plague haven't happened over the past year.
Over most of the country it's been too dry, he said, 'and even if there were substantial rains over summer, it would take at least two generations before locust numbers would build.'
Adriaansen explained that locusts hatched in three generations—in spring, summer and autumn. 'Even if it starts raining tomorrow, there wouldn't be a great increase in numbers until the autumn generation, although there could be local outbreaks,' he said.
The Australian plague locust is a grey, brown or green native Australian insect that can attack and destroy crops and pastures. A high-density swarm covering 2 square km can eat 20 tonnes of vegetation a day.