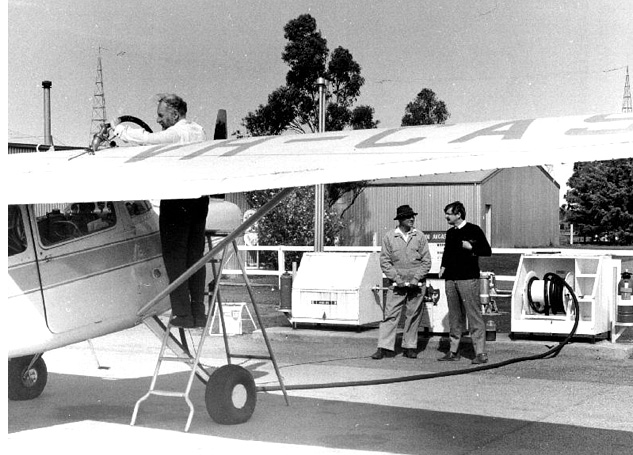 An exhibition opening tomorrow at Melbourne's Airways Museum remembers a time when Australia's aviation regulator was also an aviation operator.
Airways Museum spokesman Phil Vabre said, 'The Department of Civil Aviation, its predecessors and successors, operated or owned more than 75 aircraft of more than 30 types since its formation in 1921.'
'These aircraft had a variety of roles in the department's business, from early surveys of air routes for aerodrome sites, loan machines to support flying training in aero clubs, to sophisticated flying laboratories for keeping Australia's network of navigation aids in first-class condition.'
This new exhibition highlights these varying roles and the aircraft that performed them. The departmental fleet ranged from Cessnas to Douglas DC-3s, Aero Commander piston twins and three Fokker F-28 Fellowship jets used for navaid calibration. The exhibition will be unveiled at the museum's 2017 Open Day on Saturday 18 November, and will be on display for one year. Expert talks on the day will cover the pre-war years, DCA aircraft 1945–1960, and, intriguingly, flying unit special operations.
The Airways Museum is at the rear of Building 44, Essendon Airport, Melbourne (enter via Edgar Johnston Lane). Entry to the Museum is by gold coin donation.