The month of February saw only four international commercial accidents of high-capacity air transport aircraft but two of these were deadly, killing 137 people in total. Unfortunately, the second month of the new year has ended the perfect record that was held throughout 2017 when there were no fatal crashes of turboprop jet engine airliners anywhere in the world. This made 2017 the safest year in the history of air transport. The 440-day fatality-free period between 28 November 2016 and 11 February 2018 now stands as a record to be broken.
Date 11 February
Aircraft Antonov An-148-100B
Location near Stepanovskoye, Ramenskoye District (Russia)
Fatalities 71
Description The aircraft crashed into a snowy field and disintegrated six minutes after take-off and everyone on board was killed. Prior to departure the heating of the three pitot tubes had not been turned on. After take-off there were discrepancies between the air speed readings on the captain's side compared to the standby airspeed indicator. The flight crew disconnected the autopilot and the airspeed on the captain's side continued to decrease, while the standby ASI increased. Subsequently, the aircraft entered a steep descent with the ASI on the captain's side showing 0 knots, and the standby ASI showing 108 knots. Before the collision with the ground, the standby ASI had increased to 432 knots with the captain's ASI still displaying 0 km/h.
Date 16 February
Aircraft Fokker 100
Location Mashhad Airport (MHD), Iran
Fatalities Nil
Description The aircraft made a forced landing after the left main landing gear failed to deploy prior to landing. It swerved to the left and ran off the runway and an evacuation was carried out. The next morning the left wing was lifted by a crane. When the lifting belt broke, the wing hit the ground again, causing serious additional damage.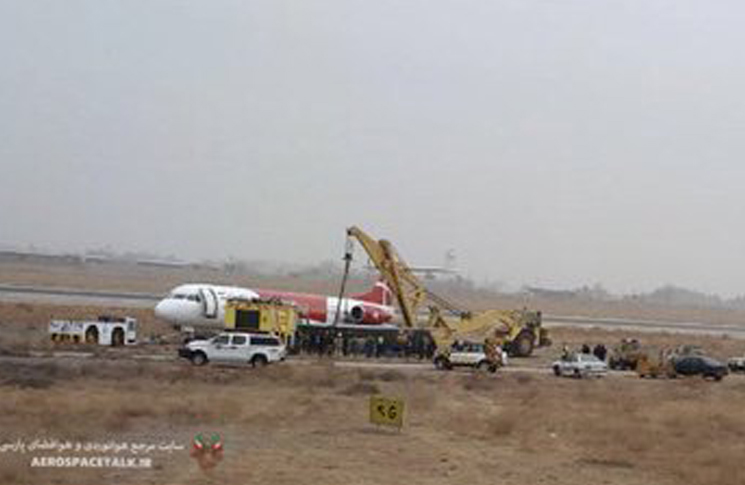 Date 18 February
Aircraft ATR 72-212
Location 15 km (9.4 miles) NE of Yasuj Airport (YES), Iran
Fatalities 66
Description The aircraft crashed into a mountainside killing everyone on board. The weather at the crash site was snowy with strong winds. The investigating is continuing.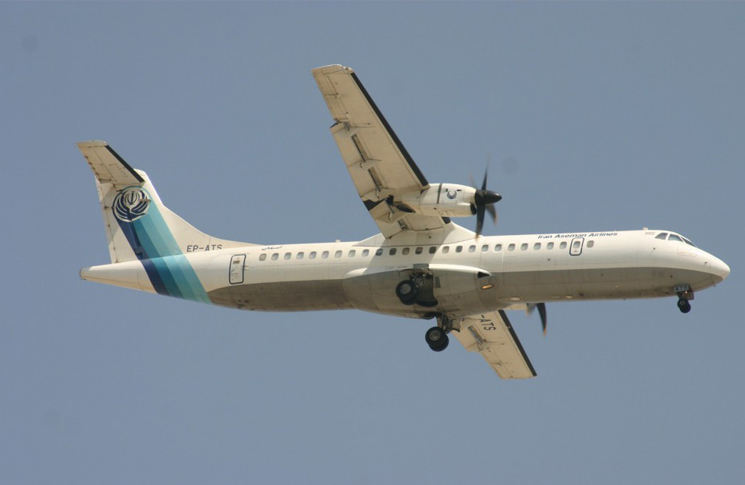 Date 23 February
Aircraft Beechcraft B100 King Air
Location Abbotsford Airport, BC, Canada
Fatalities Nil
Description During an aborted take-off attempt, the aircraft run off the runway and came to rest in a snowy raspberry field and sustained substantial damage. Four of the ten occupants onboard received minor injuries. Six of the occupants onboard the aircraft were not injured. Weather may have been a factor to the incident.