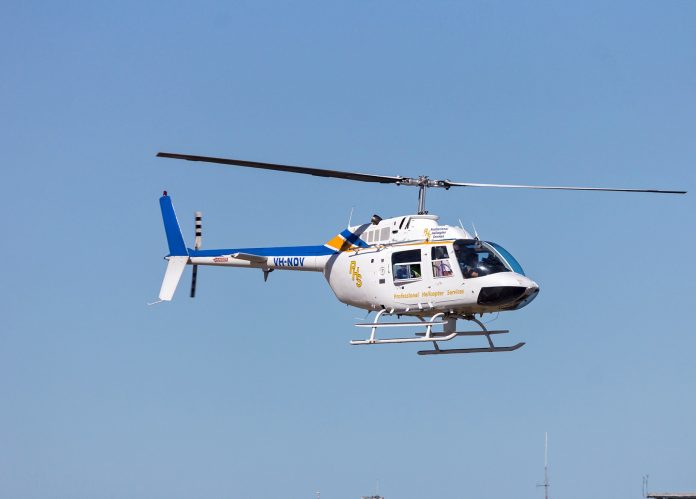 CASA, the Australian Transport Safety Bureau (ATSB) and the Australian Helicopter Industry Association (AHIA) have joined together to promote a safety message for helicopter pilots: Don't push it, land it.
We want to encourage all helicopter pilots, no matter their experience or the type of helicopter they fly, to make a precautionary landing if the situation just doesn't feel right.
ATSB Chief Commissioner, Greg Hood, said making an early decision to land at the onset of an abnormal situation would reduce the likelihood of an accident. 'Pilots should always take advantage of their helicopter's unique ability to land almost anywhere when things aren't quite right in flight,' Hood said.
'If you're faced with deteriorating weather or if something just doesn't feel right, don't push it, make a precautionary landing. If you do decide to push on, it could be the beginning of an accident sequence.'
CASA supports and encourages pilots to make a precautionary landing anywhere, when it is safe to do so. CASA Director of Aviation Safety, Shane Carmody, said 'Don't push it, land it' highlights the need to consider making a precautionary landing, as safe and professional airmanship.
'We have seen a number of fatal accidents where, had the pilot decided to land, then the accident may not have occurred,' Carmody said. 'CASA will not take any disciplinary action against a pilot if they need to make a precautionary landing, provided it is performed in good faith, as safely as possible, and it did not endanger anyone.'
Echoing the messaging of the 'Land and Live' initiative, developed by the Helicopter Association International (HAI) in 2014 for North America, 'Don't push it, land it' aims to reduce the rate of avoidable helicopter accidents while extending the safety messaging to all fixed-wing pilots at the same time. Flight Safety Australia covered the HAI initiative at the time.
President of the AHIA, Peter Crook, said pressures and fear of scrutiny are often the impetus for pilots to 'push on' which can see them, and often their passengers, fly into a situation they are not comfortable with.
'Speak up and make a 'PAN' call to air traffic control,' Crook said. 'Air traffic controllers and other pilots are there to help and can provide you with information to help make informed decisions to land your helicopter.
'And, if you're planning to make a precautionary landing and you have an emergency locator transmitter on board, activate it too. You can always turn it off when you're safely on the ground. All you have to do is give the Australian Maritime Safety Authority a call to let them know that everything is OK. I guarantee it will be the best phone call they'll get all day.'
Helicopter pilot Dick Smith has generously donated funds to the AHIA to help promote the safety messages of 'Don't push it, land it'. 'Mr Smith is a very experienced helicopter pilot himself and is a keen supporter of improving safety in our industry,' Crook said.
'We would like to thank Dick for his continued passion of helping to improve aviation safety.'
More information on 'Don't push it, land it' is available at www.austhia.com