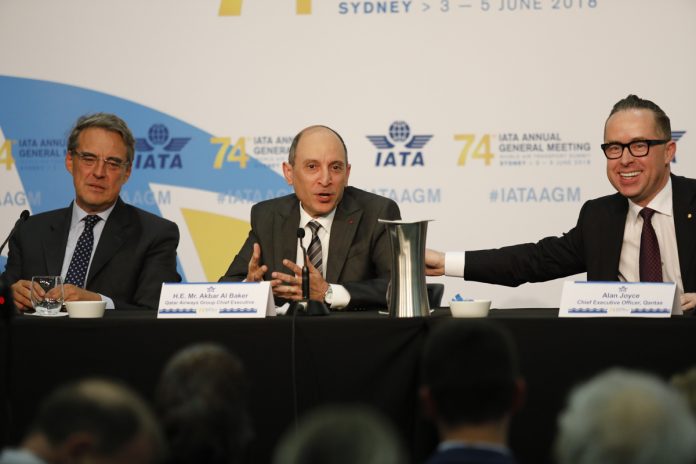 Airlines need to guard against complacency following last year's record for aviation safety, International Air Transport Association (IATA) Director General and CEO, Alexandre de Juniac, told an IATA conference in Sydney this week.
Last year was the safest year in terms of passenger fatalities since 2005, despite a more than 70% increase in passenger numbers. There were no passenger jet crashes in 2017 and just 19 fatalities across the sector involving turboprop aircraft and a cargo plane. Flight Safety Australia explored this in March in the article Key safety number is thousands of years.
But with IATA forecasting passenger numbers to nearly double by 2036, de Juniac has called for a continued rigid focus on safety. '[There can be] no arrogance in any case. We need humility and work,' he said after the conference.
In the first five months of 2018, 301 passengers died in five crashes including the first fatality on a US airline since 2009.
Executive Chairman of Sydney-based CAPA Centre for Aviation, Peter Harbison, said that aviation remained very safe despite the accidents this year, 'but there are concerns over whether systems can keep pace with future growth'.
Among the concerns was whether the industry would be able to attract and train enough capable pilots and engineers. Rising congestion in airspace and at airports, some of which were already operating above capacity, and poor air traffic control, were already posing challenges.
IATA executives said new air traffic technology is one of the keys to keeping busy skies safe. 'It allows us to reduce reparation safely,' IATA's Senior Vice President of Safety and Flight Operations, Gilberto Lopez Meyer, told the conference.
There was also a call for airlines to share more safety data and use predictive analytics to prevent accidents. 'We are always on edge, always looking to see what we can learn, what we can improve,' said Alan Joyce, outgoing Chairman of IATA and current CEO of Qantas—an airline that has not had a hull loss in the jet age.