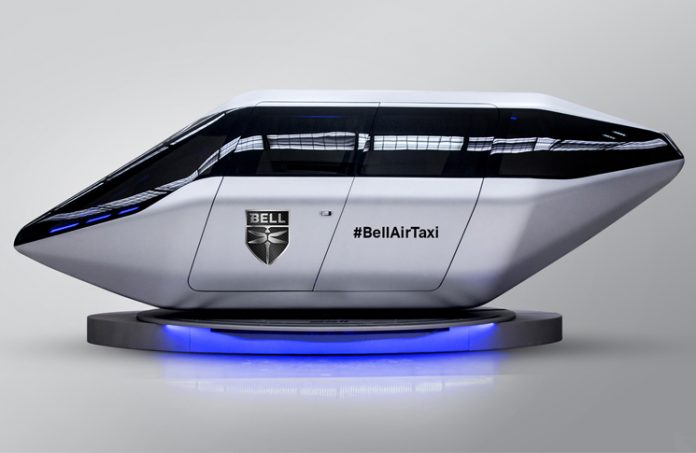 American helicopter maker Bell and French aviation systems conglomerate Safran have announced they will cooperate to develop 'innovative hybrid electric power system solutions to support Bell's vertical take-off and landing (VTOL) aircraft concept'.
Bell showed a mock-up of its Air Taxi concept in January at the CES consumer electronics show in Las Vegas, becoming the first helicopter maker to exhibit at the technology exhibition. The company has said it expects to start flight trials of the concept about 2020.
Bell's Director of Innovation, Scott Drennan, said 'This announcement is another proof point of our commitment to providing transportation of people and logistics in new, innovative and more efficient ways; our work with Safran is a historical milestone for future transport solutions.'
Safran said its innovation teams had been working on hybrid solutions for future propulsion systems for several years. The two companies are the latest to join a global rush to develop electric aircraft.
Safran and Bell have an existing collaboration with Safran providing the Arrius 2R engine that powers the new Bell 505 helicopter.