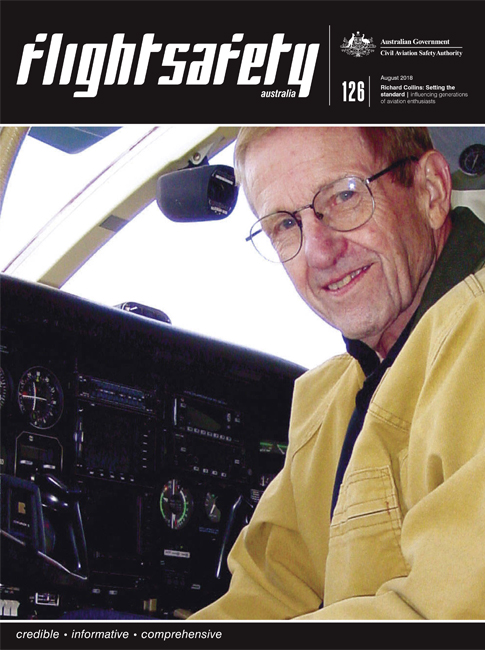 'Dealing with inclement weather while flying light airplanes is one of the most interesting things that a pilot can do. If not done correctly it can be lethal but done correctly it is fascinating and rewarding. Poking around the innards of a weather system will teach you things about weather that you simply can't learn anywhere else,' Flight Safety Australia's lead story for August says. Lead contributor Thomas Turner looks back at one of the greatest aviation reporters of all time, Richard Collins, and reflects on his great writing and experiences after his death in April this year. As a writer and editor Collins wrote hundreds of stories and hundreds of thousands of words on general aviation, with the theme of safe flying integral to just about every sentence.
Contributor Brendan Reinhardt begins a series on the intricacies and hazards of helicopter aerodynamics and looks at retreating blade stall, which can happen to helicopters at, or significantly, near their maximum airspeed, depending on load and atmosphere. After reading his article you can tackle the related helicopter quiz.
We also review one of the foundations of aviation safety in air transport—the brace position. While you may never need to use it, knowing the brace position will be very important if the occasion should arise. How's your grasp of what to do?
There's more essential knowledge in our story discussing the new fuel carriage and reporting requirements for small piston engine aircraft. The new rules are based on an International Civil Aviation Organization (ICAO) recommendation, and in line with the practice in many other countries.
As ever, our popular close calls, accident summaries and aviation quizzes round out the issue.
You can download our free Flight Safety Australia magazine app on the App Store for iPads and iPhones, or on the Google Play store for Android tablets and smartphones.