Bird strikes are on the rise across Australia according to a report released yesterday by the Australian Transport Safety Bureau.
Between 2008 and 2017, there were 16,626 confirmed bird strikes with 2017 having the highest number with 1921 strikes.
'Wildlife strikes in Australian aviation have increased significantly over the past ten years and continue to pose a safety risk to aircraft operators,' the ATSB said.
The majority of bird strikes occur within 5 km from the aerodrome, and most involved bird ingestion into an engine of high-capacity air transport aircraft. Brisbane recorded more incidents than any other city with 1139 strikes, followed by Sydney (1073), Darwin (984) Cairns (878) and Melbourne (726). However, the majority of bird strikes happened at an unknown location (1145) as pilots are often unaware of a bird strike until remnants of the bird is found and reported by aerodrome staff.
Bird strike locations across Australia 2008–2017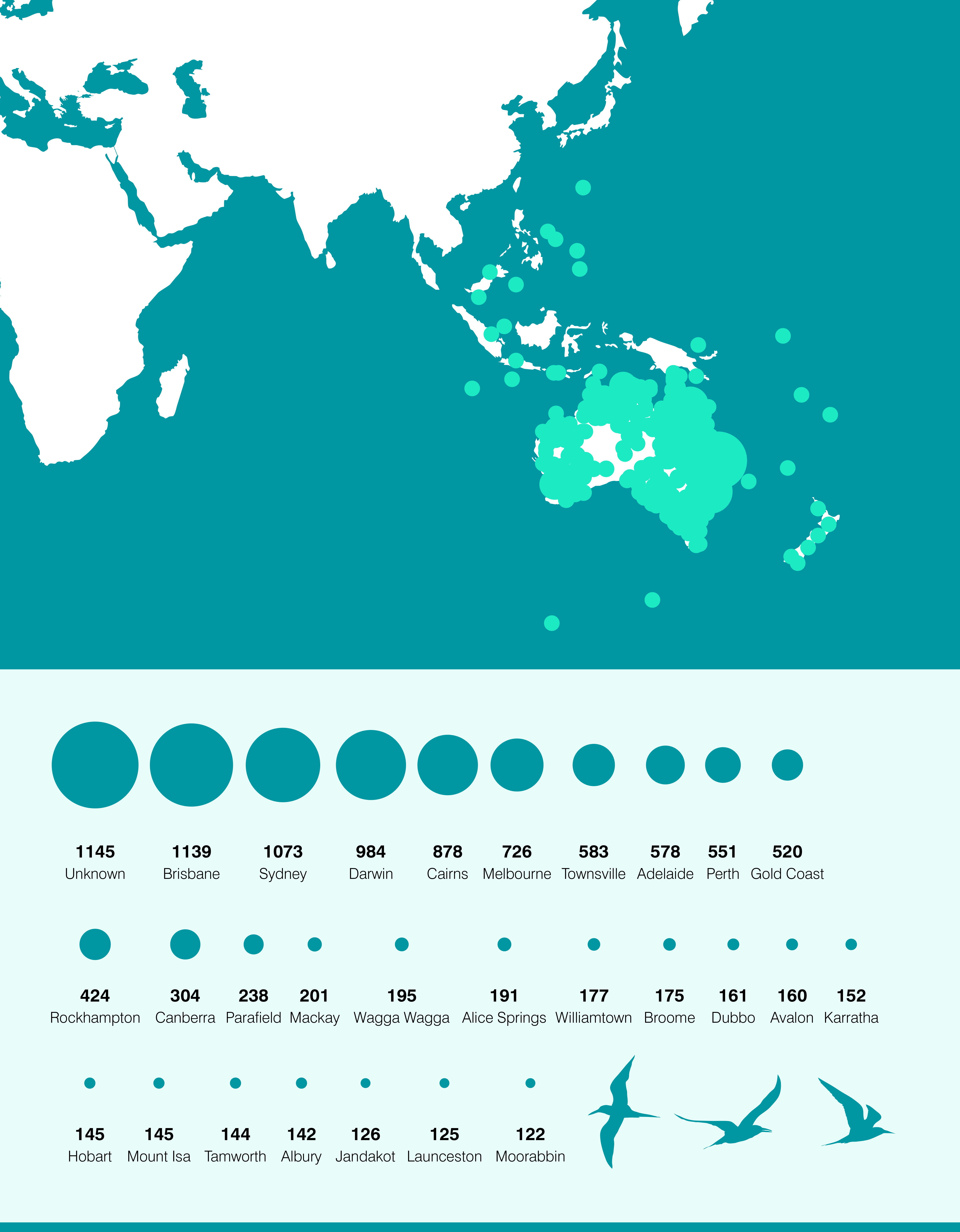 A display at the recent Avalon air show was cancelled when a hawk was sucked into the enormous jet of the mighty USAF Boeing C-17 Globemaster (see video).
So, who are these unlucky birds? Nearly 40 per cent of all bird strikes involved an unknown species of bird as pilots often, literally, don't know what has hit them or don't have time to identify the species. Where the bird type was known, galahs, plovers, bats, magpies and flying foxes were the most common species to come off second best after their encounter with a plane.
Australia's air safety investigator has appealed for more detailed information from pilots and airport operators and encourages anyone involved in an accident or incident to report it. 'The more detailed the information that is provided to the ATSB, the more accurate and useful reports like this one will be.'
Ground-based animal strikes were relatively rare. Between 2008 and 2017, there were 396 animal strikes, the most common being hares and rabbits, kangaroos, wallabies, foxes and snakes, with even two rats and a wombat hit! Although the vast majority of wildlife strikes do not result in any damage or operational consequence, the ATSB cautions that they still pose a serious safety risk to aircraft.
Birds can cause severe damage. In 2017, a Badr Airlines Boeing 737 was struck by birds in Sudan and the nose of the aircraft completely caved in. The pilot was able to land the aircraft safely and there were no injuries, but the story could have been very different.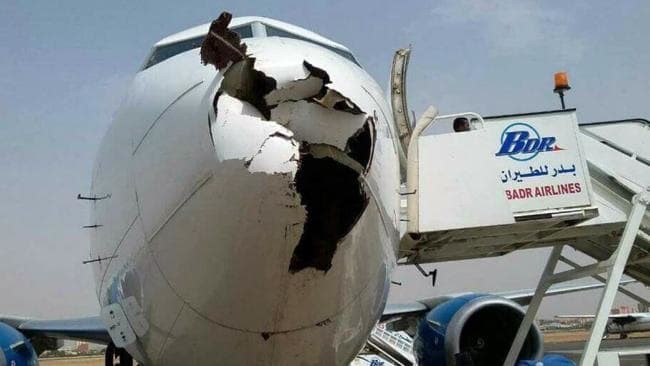 CASA looked at bird strikes in OutnBack series II. The series includes tips to avoid them such as choosing runways that avoid known bird or flying fox congregations, and considering a delayed take-off or a go-around if you see birds on or near the strip.
Flight Safety Australia investigated bird strikes in May 2016, and heard similar observations about how solutions to the issue depended on accurate identification of bird species.
CASA has also published an advisory circular to assist aerodrome operators with the management of wildlife hazards.