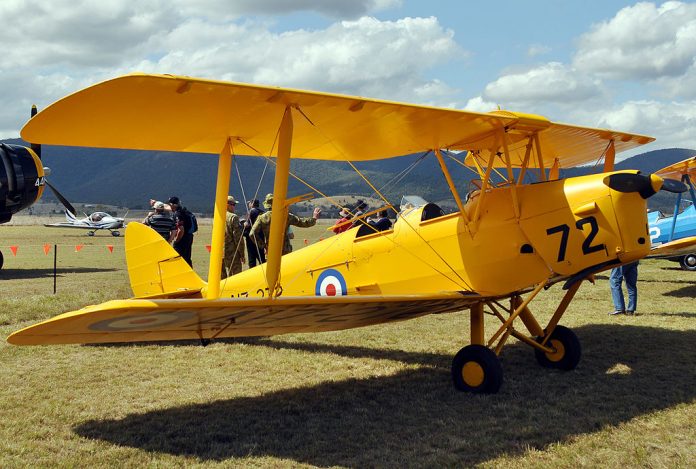 The Australian Transport Safety Bureau (ATSB) is reminding pilots that they should consider options and actions in the event of a partial power loss prior to taking off after a Tiger Moth was involved in an accident in Queensland in 2015.
On 28 December, a Tiger Moth departed Pimpama Airfield, Queensland, for an adventure flight. The pilot had assessed the weather as suitable, with a headwind of 10–15 knots straight down the intended take-off airstrip.
Shortly after take-off, at an altitude of between 200 and 300 feet, the engine power unexpectedly reduced. In response, the pilot made a left turn during which the aircraft entered an incipient spin. The pilot attempted to recover from the spin, however, the aircraft collided with terrain. The passenger was killed, and the pilot sustained serious injuries. The aircraft was substantially damaged.
The ATSB examined the aircraft's engine, its components and fuel system but could not find a reason for the partial power loss. The investigation also found that when the aircraft entered the spin, the pilot had insufficient height to recover before crashing into the ground.
The ATSB said, 'Partial power loss of an aircraft's engine presents a more complex scenario than a complete power loss, where a forced landing is inevitable. The scenario is further complicated when the partial loss occurs shortly after take-off.'
Pilots should consider options and actions in the event of a partial power loss prior to take-off. Factors to consider should include their piloting skills, experience, conditions on the day and the aircraft type-specific characteristics to decide a height below which a forced landing straight ahead is required, should a partial or complete power loss occur. Self-briefing on this subject before take‑off reduces the decision-making load if a power loss does occur.
When an emergency landing is required, flying the aircraft in a controlled manner, wings level and at the recommended glide speed has a better survivability outcome than when control of the aircraft is lost.
In 2017, Flight Safety Australia looked at how partial power loss can degrade aircraft performance before you notice a problem in in Losing the PLOT.