Date 30 June
Aircraft Beechcraft King Air 350
Location Dallas Addison Airport, Texas, USA
Fatalities 10
Description On take-off, aircraft drifted to the left, and then rolled left before colliding with a hangar after rolling inverted.
Date 30 June
Aircraft  Cub Crafters Carbon Cub
Location San Juan County, Utah, USA
Fatalities 2
Description Aircraft went missing. Wreckage located near Canyonlands overlook area. Occupants killed.
Date 3 July
Aircraft Goodyear FG-1D Corsair
Location Gatineau, Quebec, Canada
Fatalities 0
Description World War II warbird underwent loss of directional control while landing, followed by runway excursion into drainage ditch. Aircraft damaged and pilot broke rib and nose.
Date 4 July
Aircraft AgustaWestland AW139
Location Atlantic Ocean, near Grand Cay Island, Bahamas
Fatalities 7
Description Aircraft flew into sea during night flight, reported to be emergency trip to hospital for owner's adult daughter. IFR flight plan had been filed. Wreckage found with tail boom separated from aft fuselage.
Date 9 July
Aircraft Cessna 182 Skylane
Location Itaituba, Para, Brazil
Fatalities 1
Description Aircraft went missing after take-off. Search abandoned after seven days.
Date 10 July
Aircraft Robinson R44
Location Near Lac Valtrie, Quebec, Canada
Fatalities 2
Description Helicopter carrying 55-year-old pilot and his 14-year-old son on fishing trip went missing. Wreckage and bodies found after 14 days.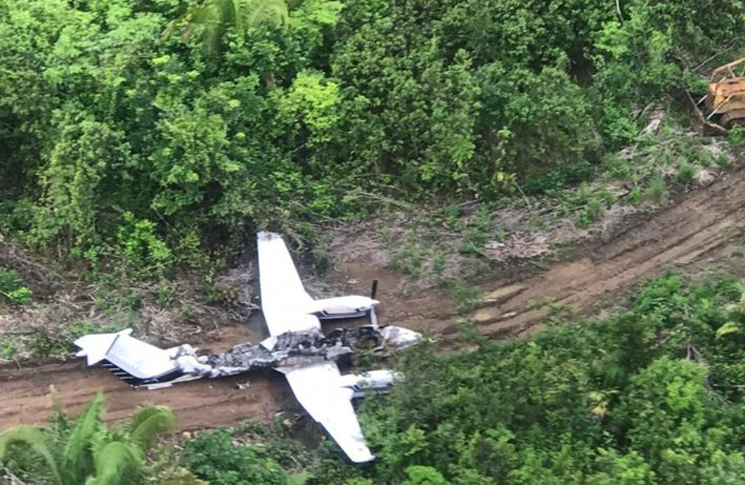 Date 13 July (image above)
Aircraft Beechcraft B200 Super King Air
Location Graham Creek, Toledo, Belize
Fatalities 0
Description Aircraft found burned on clandestine airstrip in central American country after residents reported low flying in area. Suspected of having been used to transport drugs.
Date 20 July
Aircraft ATR 42-500
Location Gilgit Airport, Pakistan
Fatalities 0
Description Aircraft had runway excursion on landing, possibly involving collapsed right side gear.
Date  26 July
Aircraft Cessna 208 Caravan
Location Addenbroke Island, BC, Canada
Fatalities 4
Description Seaplane on flight to fishing lodge crashed during cruise flight. Weather at time of crash was heavy cloud cover, moderate winds and light rain.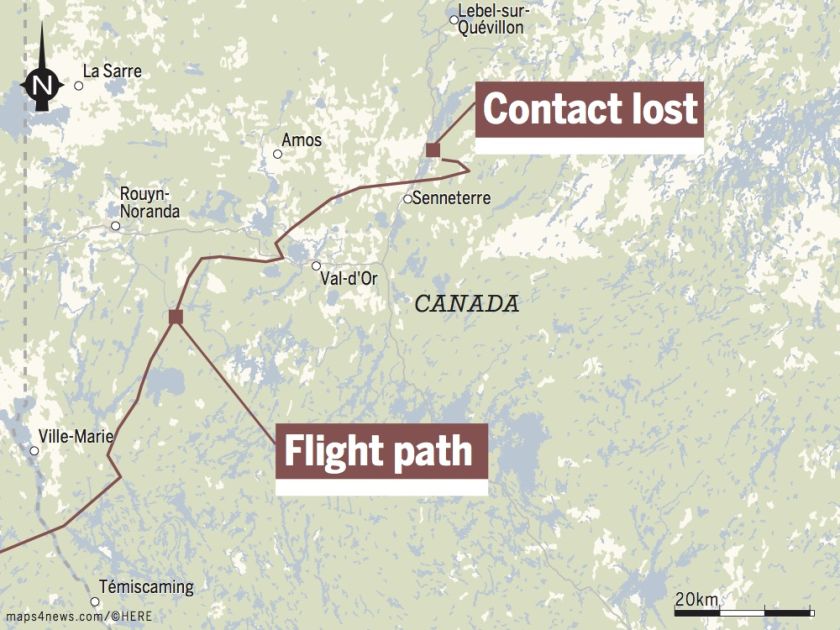 Date 29 July (image above)
Aircraft Beechcraft V35B Bonanza
Location Near Senneterre, Quebec, Canada
Fatalities 1
Description Aircraft on flight from Wisconsin, US to Connecticut, diverted north due to weather. ATC contact lost north of Senneterre. Wreckage and body of pilot (sole occupant) found after three-day search.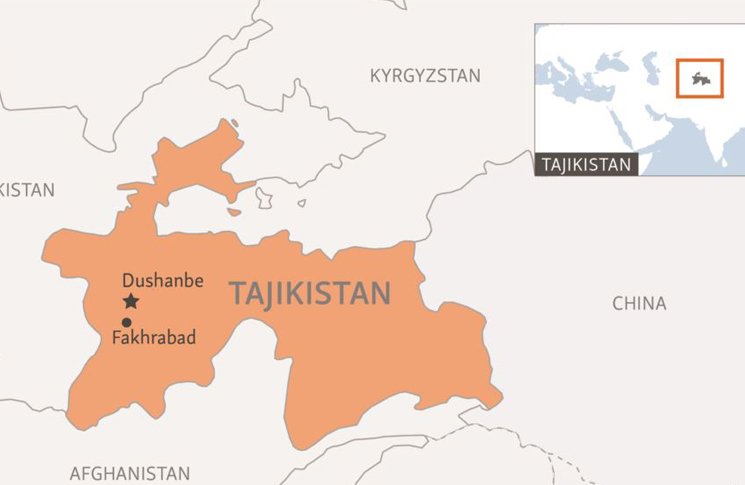 Date 4 August (image above)
Aircraft Antonov An-2
Location Fakhrabad, Tajikistan
Fatalities 1
Description Utility biplane crashed on return to airfield after dropping skydivers. Media report says engine stopped.
Date 6 August
Aircraft Cessna 510 Citation Mustang
Location Near Los Angeles Maria Dolores airport, Chile
Fatalities 1
Description Small business jet crashed 300 metres short of runway, killing pilot who was sole occupant.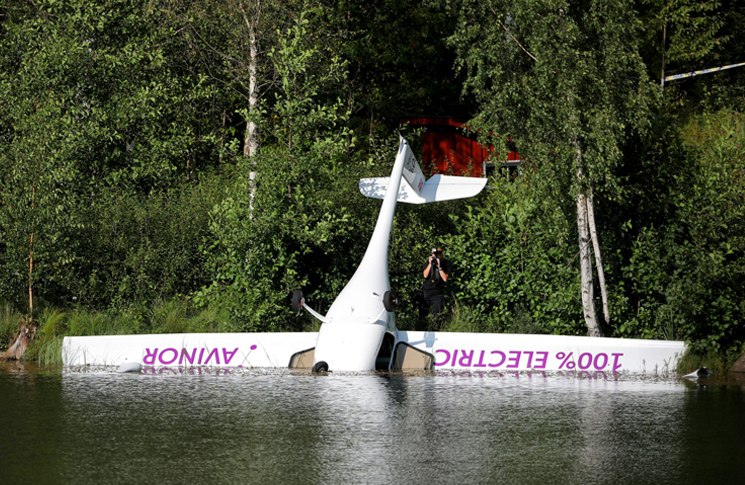 Date 14 August (image above)
Aircraft Pipistrel Alpha Electro
Location Gullknapp, Norway
Fatalities 0
Description Electrically powered light sport aircraft lost power on short demonstration flight and crashed into pond on attempt to return to airport. Pilot was chief executive of state-owned airport operator and passenger was Norwegian state secretary for local government.
Date 15 August
Aircraft Airbus A321
Location Near Zhukovsky International Airport, Moscow
Fatalities 0
Description Aircraft force landed gear-up (deliberately) in cornfield shortly after take-off due to mass bird strike at 750 ft on initial climb, which caused dual engine failure. Ten of the 226 passengers were injured.
Date 16 August
Aircraft Cessna 182N
Location Near Entre Rios, Colombia
Fatalities 1
Description Aircraft went missing en route to remote indigenous community after pilot reported engine failure. Passenger killed in subsequent crash. Two-day search because ELT did not activate in crash.
Date 19 August
Aircraft Cirrus SR22 GTS
Location Near Tappahannock-Essex County Airport, Virginia, US
Fatalities 0
Description After pilot reported electrical smoke in cockpit, aircraft descended under Cirrus aircraft parachute system (CAPS) into wooded swampland near airport. Pilot seriously injured. Event was 103rd CAPS deployment and 88th CAPS save.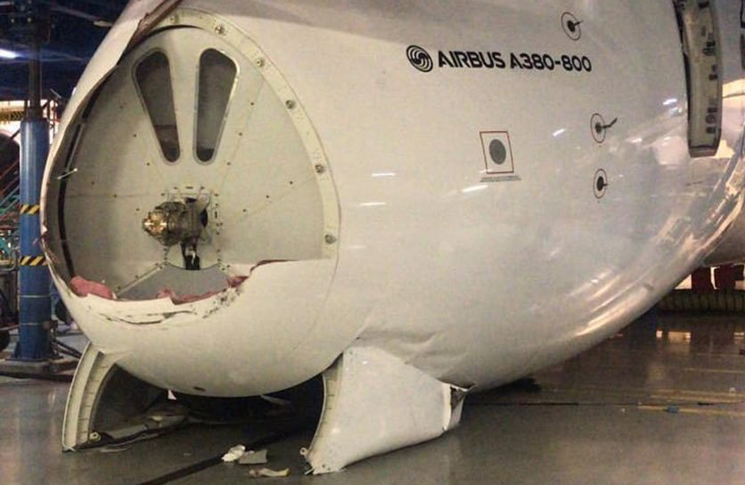 Date 22 August (image above)
Aircraft Airbus A380
Location Dubai Airport, United Arab Emirates
Fatalities 0
Description During maintenance, nose gear retracted and forward fuselage fell on hangar floor.
Date 23 August (video above)
Aircraft Myers Midget 0100
Location Near Big Spring, Texas, US
Fatalities 1
Description Pilot of amateur-built experimental category racing aircraft appeared to lose control in flight after a roll manoeuvre. Witness in another aircraft saw impact with the ground.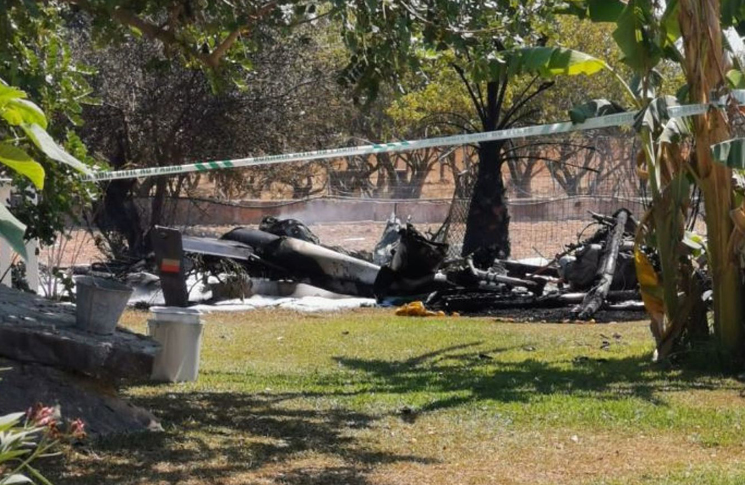 Date 25 August (image above)
Aircraft Aeroprakt A22 Foxbat/Bell 206L-3 LongRanger
Location Inca, Mallorca, Spain
Fatalities 2+5
Description Aeroplane and helicopter on sightseeing tour collided over Spanish Balearic Island. Both aircraft crashed, killing all on board.
Date 30 August
Aircraft Antonov An-2
Location Near Lake Siljan-Kuel, Russia
Fatalities 2
Description Aircraft with two crew and five passengers crashed during forced landing