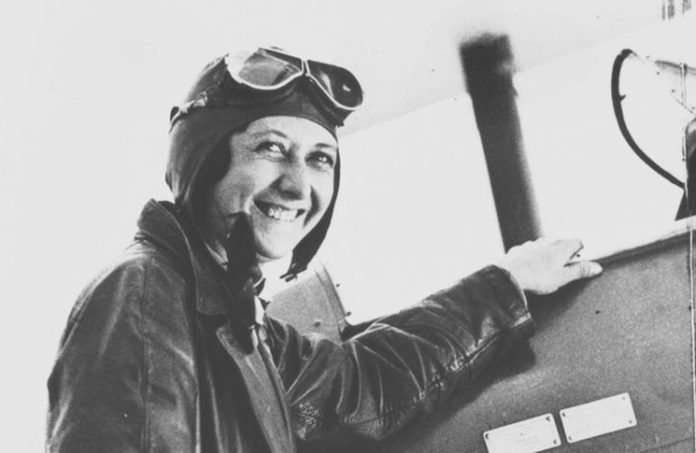 Today would have been the 122nd birthday of Lores Bonney, one of the remarkable flyers of her time.
She established records which have not been equalled by any other Australian female pilot.
Her ambition was to fly from Australia to England—a 20,000 km trip against the prevailing winds.
After she achieved this remarkable feat—arriving in London on 21 June 1933—she was awarded the MBE by King George V.
Bonney was born in South Africa and moved to Australia as a child. She married Harry Bonney, a leather goods manufacturer and cousin to Bert Hinkler who introduced her to flying.
She loved flying and began lessons at Eagle Farm but did not tell her husband until she went solo. He had known all along and bought her a de Havilland DH60G Moth biplane, which she called, My Little Ship.
She established records in the Gipsy Moth, for example, in December 1931 when she flew from Brisbane to Wangaratta to visit her father. The flight was completed in 14 hours and 30 minutes, setting a new Australian record for a solo flight in one day.
Next year she flew around Australia—the first female pilot to circumnavigate the nation.
That led to the Brisbane to London flight. After returning to Australia, she set another record—the first flight from Australia to South Africa, a distance of 29,088 km.
Bonney later lived on the Gold Coast where she died on 24 February 1994, aged 96.
In recognition of her outstanding feats during the infancy of aviation, she was awarded a Member of the Order of Australia (AM) and had an electoral district in Queensland named after her. In 2012 she was inducted into the Australia Aviation Hall of Fame.
*Bonney's birthday is being marked today with a Google Doodle.