With an extensive career in engineering and helicopters, Lieutenant Colonel Keirin Joyce was at first unsure about being involved in a new drone program for the Australian Army.
But after learning more about the program introducing drones into the Army, he took a leap of faith and is now, 13 years on, the Australian Army Unmanned Aerial Systems (UAS) Sub-Program Manager responsible for all Australian Army UAS activities.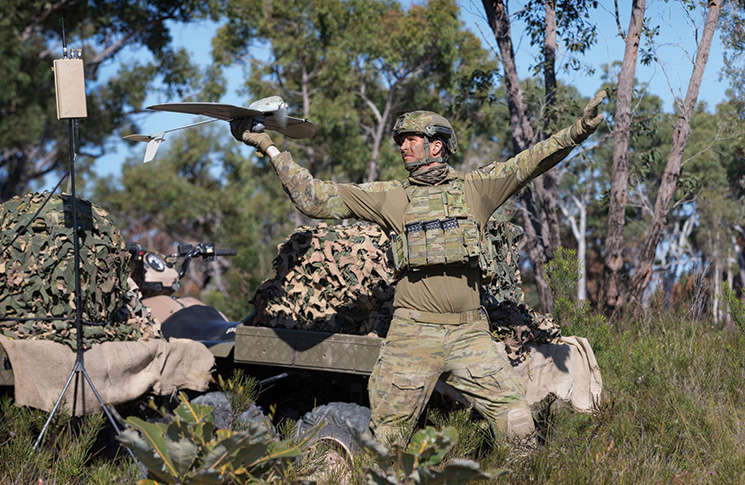 Since the program began in 2006, the Army has implemented a fully tiered drone capability with over 1000 drones from the Black Hornet, Phantom 4 and Wasp, to the Puma and Shadow 200.
'The use of drones in the Army makes us more efficient and effective and, importantly, keeps soldiers safer by sending the drone in first to be the eyes of the soldier and create an intelligence picture on combat missions,' he says.
'We have put in place a comprehensive training program ranging from one day to five months depending on the type of drone.
'Safety is a top priority and following the rules is crucial, with the civil and military safety regulations for these systems sharing a number of similarities.
'All Army drone operations are governed by the Defence Aviation Safety Authority, which align with CASA and international standards.'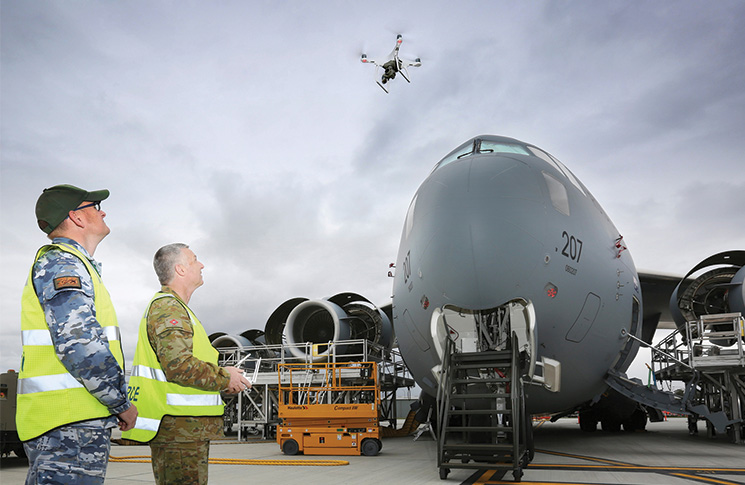 Keirin believes that risk reduction is essential in all drone operations.
'All drone operators need to be risk aware and aware of who you share the airspace with, including both civil and military aircraft,' he says.
'In a military context, make sure you know the rules about operating near a military aerodrome or in active military airspace due to low-flying aircraft.
'Following the rules and doing it right means we can continue to develop drone capability and take advantage of this amazing technology.'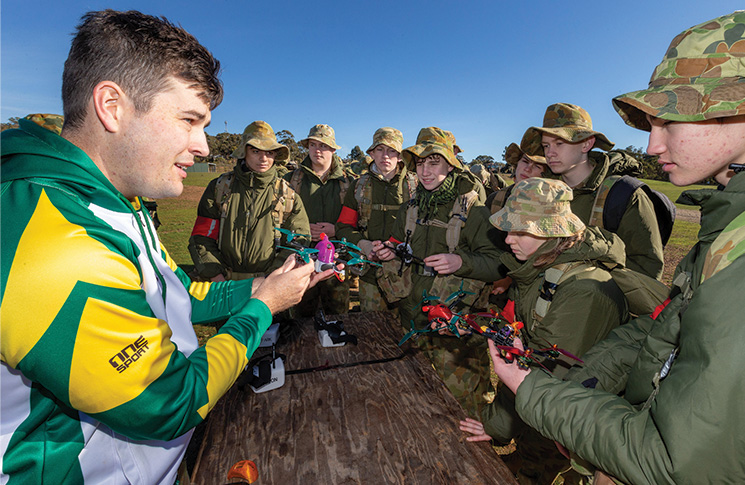 The Army also have fun with drones, which are used to promote what a modern Army looks like when attracting young people looking at future careers in the science, technology, engineering and maths (STEM) field.
'We have our own drone racing teams who compete in events across the country and can be the connection with young people to promote the range of careers that now exist in the modern Army and Australian Defence Force.'