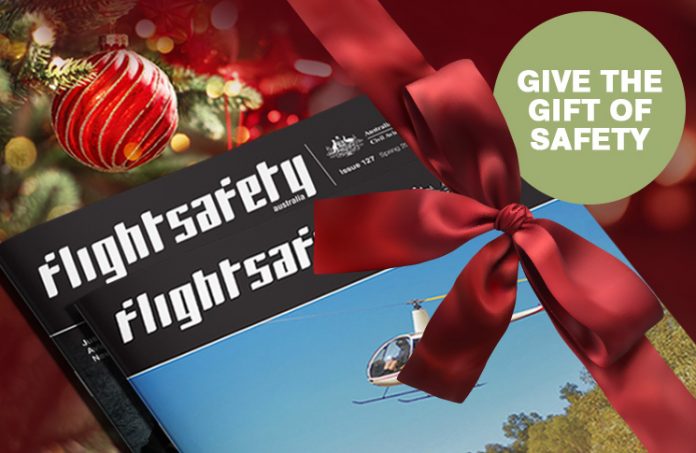 Do you need the ideal gift for the aviator in your life, or perhaps a little treat for yourself during the silly season?
Then grab a Flight Safety Australia magazine subscription—only $39.92 for four issues per year, delivered to your door.
Topical, technical, but reader-friendly articles, written by a team of local and international contributors cover all the key aviation safety issues—safety management systems, human factors, maintenance, runway safety, airspace, training, aviation medicine, drones and more. In the ever-popular 'close calls', readers share stories where they have learnt a hard-won lesson on aviation safety so others can learn as well. And the quizzes cover VFR, IFR, maintenance, drones, helicopters, ground handling and cabin safety, so readers can test their knowledge on all things aviation. Even if you don't know the answers, you'll learn from the explanations in the answer section.
Back issue bundle with a bonus Flight Safety Australia 2020 calendar
For a gift in time for Christmas, grab our Spring and Summer back-issue bundle—and for a strictly limited time, we'll throw in a Flight Safety Australia 2020 wall calendar, full of beautiful images for you to enjoy next year.
For only $27.95, you can have these magazines delivered before Christmas if you order by 15 December.
Visit shop.casa.gov.au