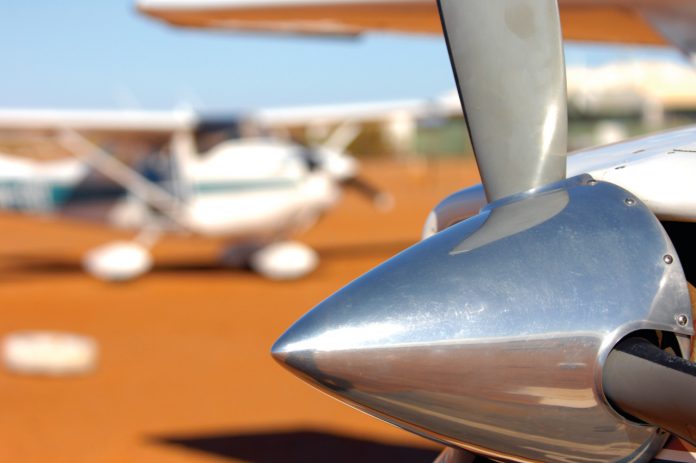 If you're lucky enough to still be flying, safety should be your top priority during the pandemic.
Aircraft cleanliness is now more important than ever and Recreational Aviation Australia shared some great advice for its members that all pilots should consider.
Your aircraft contains a number of touchpoints you should clean down before your next flight—particularly if you share an aircraft with others:
Pre-flight: Hangar doors, tie downs, keys, canopy covers, documents, engine cowling, oil dipstick, fuel caps, fuel tester, canopy latches (internal and external), seatbelts, instrumentation (altimeter adjustment, glass cockpit screens, iPad), control column, throttle, headset and mic muff, switches, windscreens.
Refuelling: Fuel pump handle at airport bowser or service station, keypad of bowser, jerry can, static line attachment point, fuel caps, fuel tester.
In-flight: PTT, air vents, switches, control column.
Post flight: Tie-downs, hangar doors, pitot covers, canopy latches, canopy cover.
IMSAFE
Pilots should ensure they are fit to fly prior to operating an aircraft. If you are unwell or have any coronavirus symptoms, avoid flying until you have fully recovered.
Pilot currency and skill management
Prior to flight, ensure you are current to safely operate your aircraft. Rather than carrying out long-distance cross-country flights, consider local flights or refreshing your personal skills by conducting circuits, and practising forced landings or stalling in the training area. These operations can also be carried out without a passenger, ensuring pilots continue to follow social distancing recommendations.
Stick to your personal minimums
At a time where medical resources are already stretched we want to avoid the potential for the need for emergency services in the unlikely event that something does not go to plan.
We therefore recommend that thorough pre-flight planning be completed prior to flight to assess current conditions. If these conditions are challenging or fall outside your personal minimums, it is recommended the flight be delayed until conditions improve. Let's look out for each other during these difficult times.
Remember, it is better to be on the ground wishing you were in the air, than in the air wishing you were on the ground!