Back in July, the world's media was captivated by mesmerising drone footage of thousands upon thousands of white-striped turtles swimming through the Great Barrier Reef. The vision went viral but, for the researcher behind the aerial video, it was all part of his everyday dream job.
Andrew Dunstan, a marine scientist with Queensland Parks and Wildlife Service and Partnerships (QWPS) captured the marine phenomena on their way to nest at the world's largest green turtle rookery at Raine Island, about 620 kilometres north-west of Cairns.
'That footage is seriously cool, but I think people believe it was a one-day outrageous occurrence,' he laughs. 'In reality, it is a major breeding aggregation and was filmed over two months. It's just a fabulous example of using drones in our workplace.
'Raine Island is one of the few great oceanic reefs and it's a hard place to get to. So, being able to evaluate and monitor our activities on the island and the Reef through the use of drones, has been a real game changer.
'We've also trialled thermal cameras at night to count nesting turtles. In the past we would have had five people in a line across the beach, doing a lap around the island and counting every turtle. Drones do it so much more effectively and can do it multiple times in a night with accuracy.'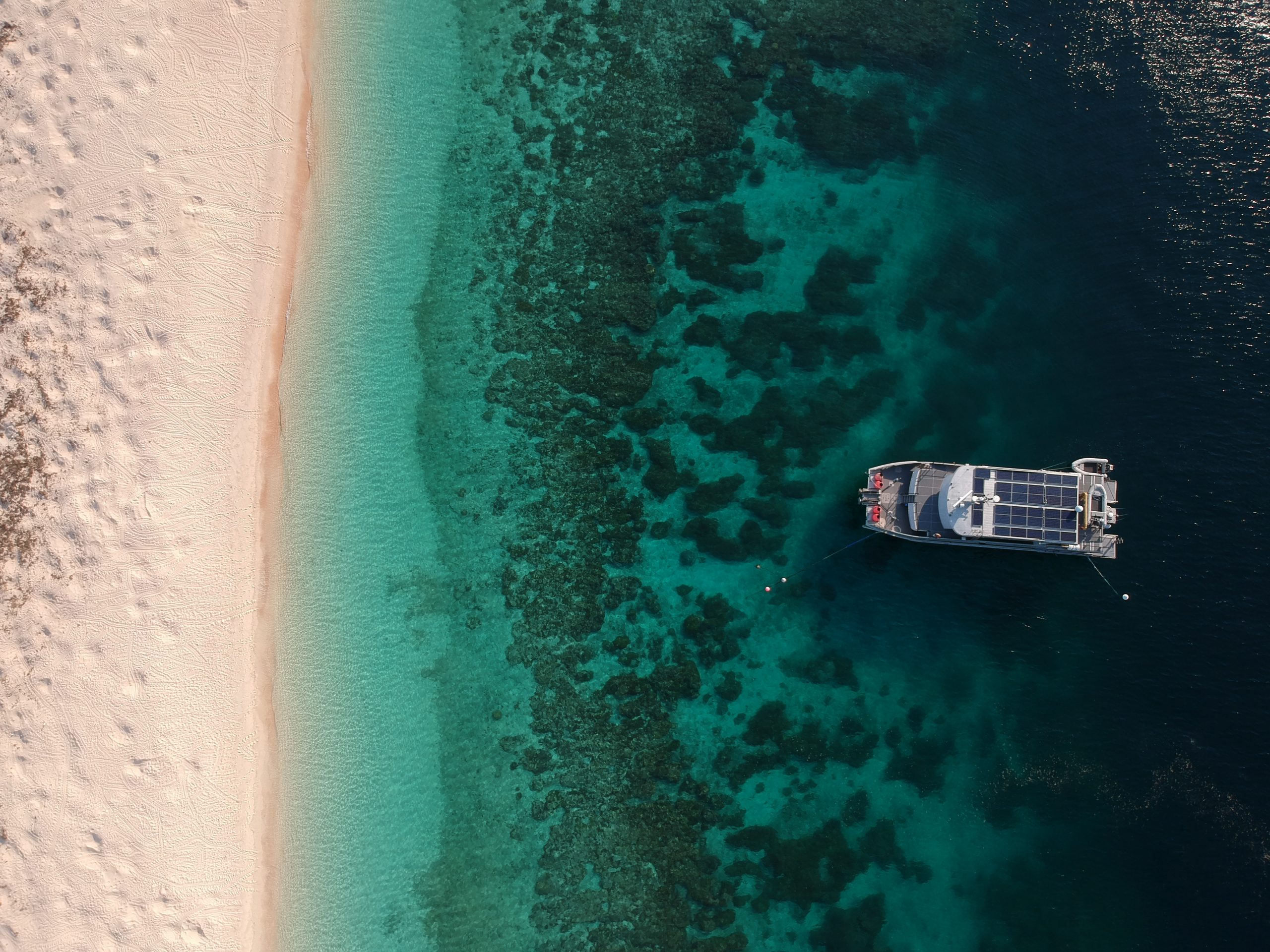 Dunstan, who has worked with QPWS for 10 years, is adamant about using the latest cutting-edge technology and techniques in his work. He explains that part of the initial thinking behind using drones on Raine Island—the most protected and sensitive island on the reef—was to capture data on nesting seabirds and reduce the disturbance caused by manual observer counts.
'About five years ago, we did trials with different sizes and types of drones, at a range of different altitudes—upwind, downwind—and came out with set of standard operating procedures,' he says.
'Now we're able to take-off and land, away from any nesting seabirds from the end of the beach, and we go directly up and across. With the increased automation and mission planning with the drones, the turns are smooth, with much less disturbance to the seabirds. And there are no birds of prey there, so the drones don't get attacked either!
'The change in technology in the five years since I got my remote pilot's licence has just been unbelievable.  Previously, you had to manually fly the drone and be quite skilled, whereas now you can just push a button. And we don't have to do the menial tasks like we used to, which is great.
'We use the DJI Matrice 200 with a Zenmuse X5S camera and 45-mm lens to get high-res images and a 17-mm lens for broader topographic mapping. The resolution is just magnificent and now we can more easily identify each bird, ID their species and their age class.'
A keen drone surf photographer in his recreational time, Dunstan advises beginner pilots to always be aware of other things in the sky, especially after a recent near miss.
'I was flying at Bribie Island, did all my checks and then a couple of paragliders came out of nowhere!' he says. 'So, don't assume and don't get complacent—always let people around you know what's going on and what your plans are going to be.
'Really get to know your drone, get some flying skills together and the more you fly in safe areas, the more you can deal with any sorts of issues if they come up for you down the track.'