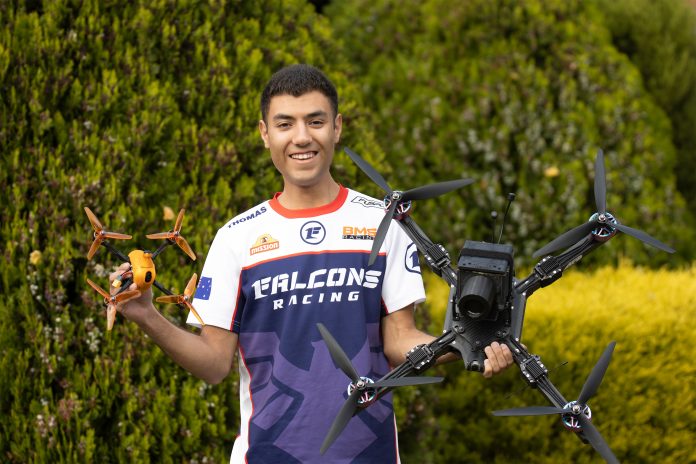 Back in the day, typical father–son bonding activities probably brought to mind fishing, camping and working on cars. The hands-on hobbies involving building and technical skills still prevail, but now you're more likely to be tinkering with a drone than a model rocket or go-kart. This is the case for Thomas Bitmatta and his father Paul, but little did they know their shared hobby would turn into a passion and a career. 
Thomas's first introduction to drones was in mid-2011 at the age of 12. In 2013, he flew a quadcopter for the first time and by 2014 he was racing drones in first person view (FPV). FPV drone flying makes use of a live video transmission, where the operator flies the drone using an onboard camera that relays live video to goggles, a mobile phone or a tablet screen. 
Paul has an extensive aviation background spanning more than 30 years. He is also an avid drone operator and taught Thomas how to fly. 'I've got an aerospace background working with Commonwealth Aircraft Corporation and Boeing,' Paul says. 'I actually started in the hobby when I was around 18, flying remote control aircraft. When FPV started becoming a thing, that's when [Thomas] got more into it and joined clubs.' 
Recreational drone flyers in Australia can fly FPV by joining a model aircraft association that has CASA approval for FPV operations and has been administered the operation of model aircraft for its members by the Model Aeronautical Association of Australia.  
Thomas and Paul are both members of the Melbourne Multirotor Racing Club (MMRC) and Eastside FPV, and Thomas is also a committee member of the MMRC. Precautions are taken at races to ensure the safety of the pilots and the spectators.  
'It's very environment dependent,' Thomas says. 'If you're racing in an open field, CASA guidelines apply as they normally would, but you're not flying at high altitudes … when something goes wrong, you're on the ground very quickly. We run a safety briefing at races and, at air shows like Avalon, we use safety netting because we wanted the spectators to be really close.'
Paul notes that while he taught his son to fly, the student quickly became the master. 
'There was a short window of time when I was better than [Thomas] and then he got better than me,' he says. 'I've got the pleasure of flying with one of the best pilots in the world, which has its advantages and major disadvantages because you know you're going to get destroyed every single time!
'At one of the races in late 2015, suddenly there was a turning point where he said, "I want to take this more seriously" and then in the space of about 3 months, he went to easily beating the number one in Australia.'  
Within a few years, Thomas won the first Australian Drone Nationals tournament in 2016. His racing wins now include 3 Australian Drone Nationals championships, 3 Australian Open Drone Racing championships and 2 MultiGP International World Cup championships. 
Beyond having a hobby, being an international drone racing champion has opened many doors, including a successful career at a young age. 'I get to do this full time now, which is pretty crazy,' Thomas says. 'I always hoped it would happen, but I never expected it. It's surreal that I get to fly for a job, race for a job, do lots of consulting and testing for companies and filming etc.' 
In his impressive career, he races for Falcons Racing and Mission Foods Australia, conducts testing for companies such as T-Motor, HQ Props, Team Blacksheep and ImpulseRC, and works with filming companies including XM2. Thomas and Paul are also co-owners of BMS Racing. 
When asked for their drone safety tips, Thomas recommends a commonsense approach. 'Don't cut corners – take your time and fly in a safe location,' he says. 'If you're not comfortable, then meet up with people who are.'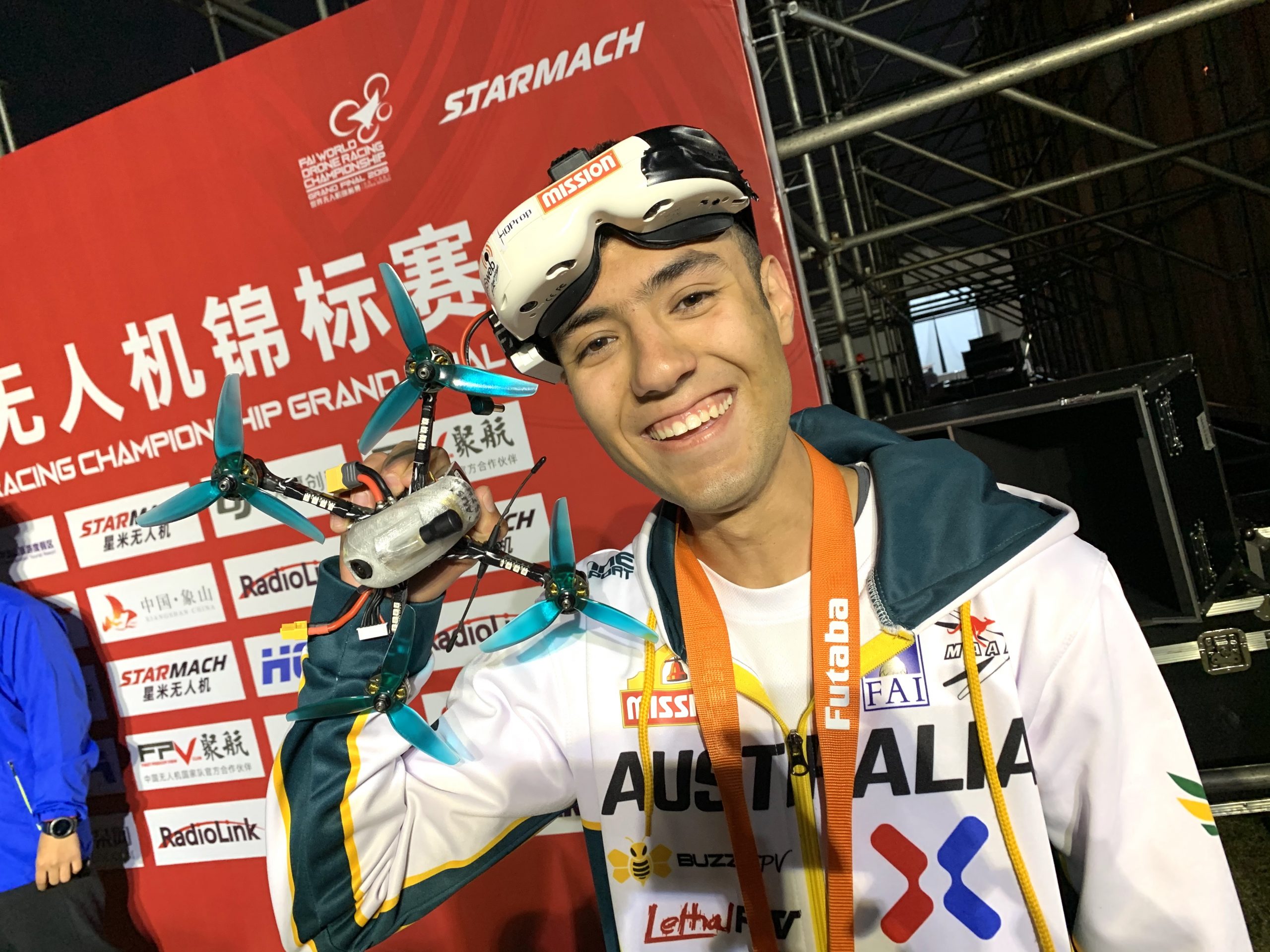 Paul says knowing your drone is the most crucial advice. 'You might feel like your drone is invincible, but it isn't and that's where knowing your drone, being able to understand the limitations and learning how it operates is the most important thing.'