Architect's career takes off with drones
For many commercial drone operators, flying drones was once a hobby that merged into something more.
For Corey Roberts, flying drones presented as an opportunity later in life and has since become a vital part of his business. As director of an established Adelaide production company,  Airworks, Corey is an architect turned photographer with a passion for drone technology.
Corey came across drones when he discovered a gap in the Australian market nearly 7 years ago. His work was primarily in the building and construction industry, producing imagery for his projects. However, his clients were starting to look for a more holistic product for their developments.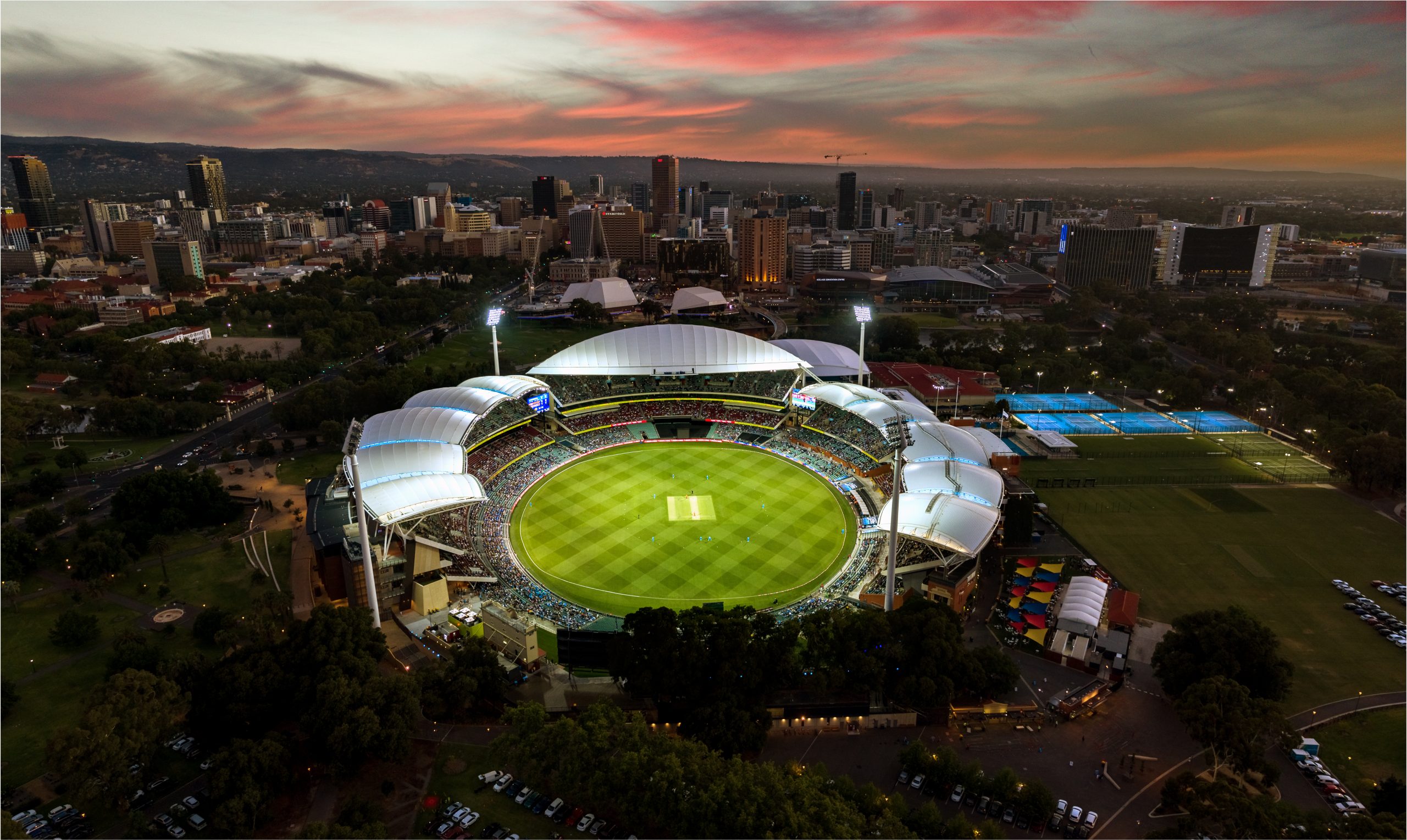 It all started when Corey was asked if he could provide footage of the view from a building that had not yet been built. While such a vision can now be easily provided with drones, many years ago this was a difficult and expensive request. To meet these needs, Corey found himself filming, initially from a helicopter, and eventually by drone as they became available.
'I found a guy in Adelaide who had imported a microdrone before drones with cameras existed,' he says. 'I strapped my camera to the bottom of it and that's how I started getting this style of footage. Not long after that, DJI brought out the S800 drone. I bought that on a whim and went from there.'
Corey could see the technology of drones advancing overseas and the photography capabilities on offer. This type of technology was uncommon in Australia then.
'There weren't too many people out there using drones in this way, other businesses preferred to take on the fun jobs like creative filming, whereas using these drones to assist with construction development and planning became a bit of a niche,' he says. 'I always enjoyed the challenge of coming up with new solutions for clients, tinkering and finding new technology from overseas to improve my offering for client jobs.
'Drones were something that I added onto what I was already doing with my building and construction videos. Whereas now the opposite is happening – people hire me for my drone footage capabilities and ask me to take additional ground footage while I'm there.'
Since the middle of last year like many businesses in Australia, Corey was forced to change his business approach, so he began to focus on drones. The result has led him to new-found success!
'It's a good stable business that I have always enjoyed and has actually been a saviour for me throughout the COVID-19 pandemic. However, the video production side of my company hasn't survived the pandemic's restrictions, as many of my clients were interstate or required interstate filming.'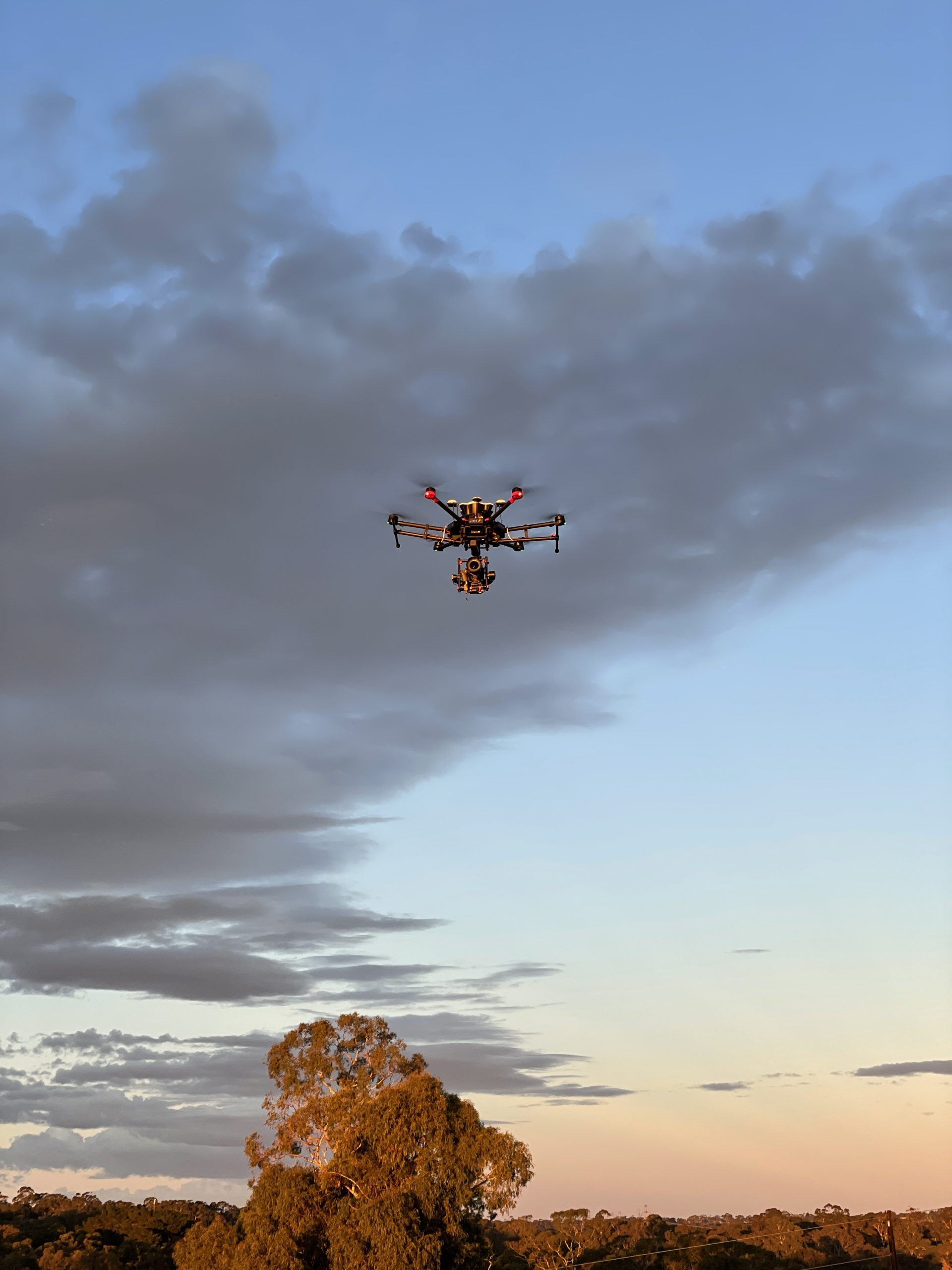 Corey's work with drones has progressed into broadcasting jobs in Adelaide, creating visual experiences for people who cannot attend public events due to COVID-19 restrictions and are now watching them from home. This work has included Cricket Australia, Australia Day celebrations and the New Year's Eve fireworks.
'I'm constantly trying to get different views and improve my skills to create new and interesting shots, which is something you can do safely while following the rules. It takes time and experience to be able to get these interesting points of view.'
As a professional operator who has been flying drones for nearly a decade now, Corey finds himself educating his clients on the importance of drone safety and appreciates the rules in place to keep everyone safe. Before agreeing to capture certain footage and taking on a job, he ensures he is adhering to the drone safety rules.
'People are starting to realise that drones are not toys, especially in the commercial sector, there are risks,' he says. 'Flying a drone is now a much simpler operation, whereas in the early days, it was very dangerous and unregulated. It's a lot safer now with these regulations in place.
'When I first started flying drones and applied for my heavy weight category licence with CASA, the assesor from Canberra told me something I'll always remember, which was, "CASA isn't the big bad wolf, work with us, we're always here to help". I always like to remind people not to be afraid of CASA and the regulations — they are really important for us and the industry to keep moving forward.'
When asked to share a safety tip or advice, Corey said: 'Over the years, I have learnt that drones do fall out of the sky. They are something you can have fun with, but you need to take the safety precautions seriously. I always try to advise people to get to know their drone and understand what you can and can't do with it.'
Corey recently took part in the Automated airspace authorisations trial and is a huge advocate of the initiative. He says it has hugely helped his business, allowing him to take on more work and expand his offerings even further.