On this International Women's day, I bet you can count on one hand how many women in your sphere have a textbook on engines and power plants on their nightstand.
Yvette Payne does. She is a third-generation aircraft maintenance engineer with tertiary qualifications in organisational safety and human factors and is a quality assurance analyst at Sikorsky Australia.
Sounds impressive, right? Her story is, but before arriving at where she is today, Yvette had to navigate her dreams her own way.
History isn't made without a little zig-zag
At 14, Yvette's sights were set on becoming a motorcycle mechanic, but that dream died when a male friend said, 'Don't be ridiculous – girls can't be mechanics'.
Despite growing up in military, ex-military and aviation circles, attending airshows and flying in warbirds as a young girl, opportunity did not arrive without effort. Yes, having an aviation heritage – a grandfather who was a RAF mechanic and later RAAF fitter, and her dad, a RAAF driver and refueller in the Vietnam War – influenced her career path. Still, no-one could chart her pathway into aviation.
It wasn't until 8 years later, after working on factory floors, then moving into warehousing and logistics within a large aviation enterprise, that her love of engineering resurfaced
Again, she was considering a traditionally male profession but at a more progressive time in history.
She applied to Aviation Australia and was accepted.
'It all happened quickly and before I knew it, I was sitting for a certificate 4 in mechanical aeroskills,' she said.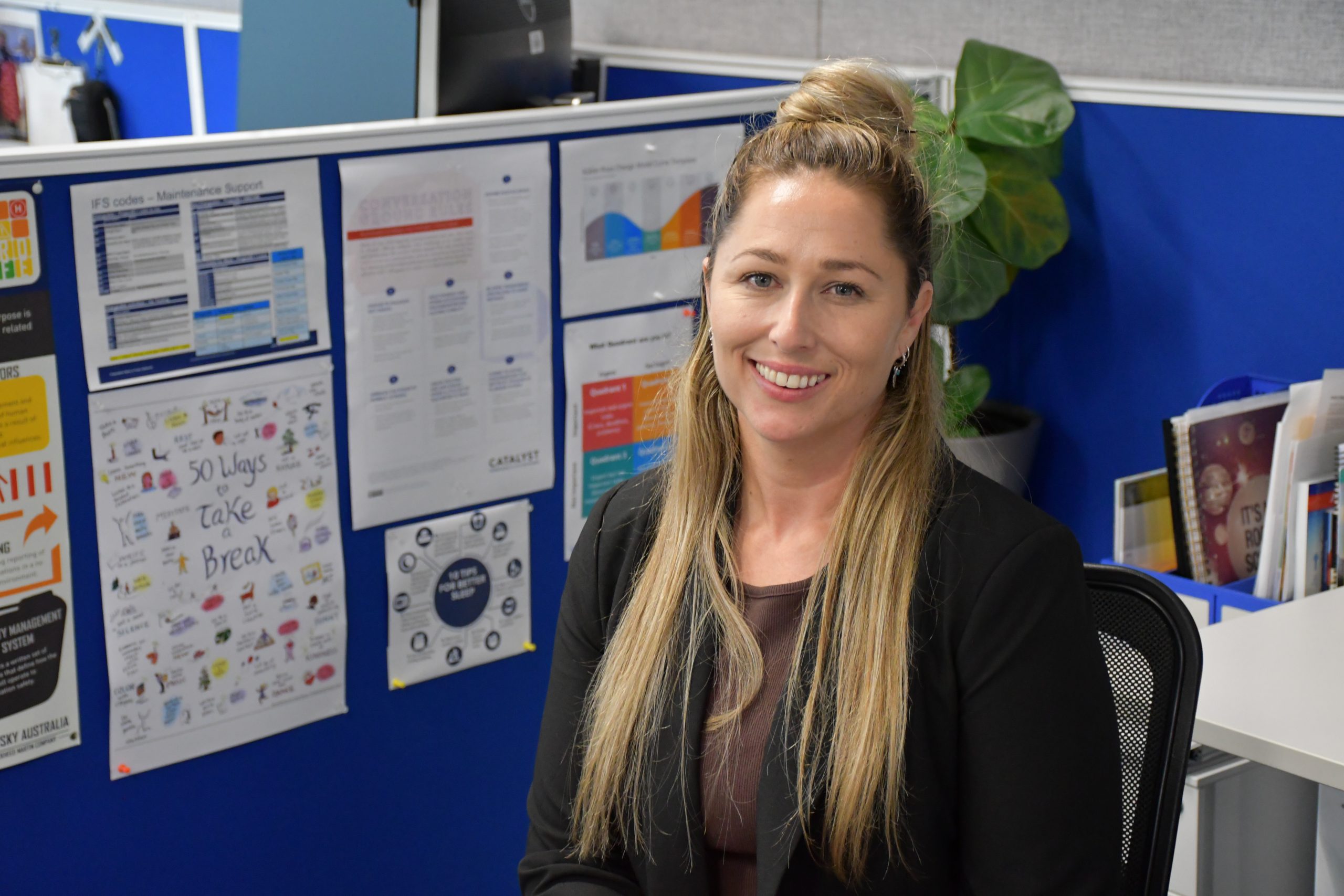 Fast forward to 2022. Yvette has been with Sikorsky for the past 7 years on the Romeo Project, maintaining Seahawk helicopters and, for the first 5 years, was the only female maintenance member at the Nowra site.
'Being female in aviation doesn't make a difference to me,' she said. 'I love the work and the industry. I sound biased, but I cannot sing the praises of my career with Sikorsky enough. There's never been a time that I've felt any different to anyone else. I love telling people about what I do.'
As well as maintenance, she teachers human factors classes and develops training courses.
She has become comfortable enough with her achievements to now be a role model for other women – which Sikorsky supports.
Yvette is involved with Women in Aviation/Aerospace Australia and champions their campaigns to empower more women to enter aviation and aerospace careers. However, at first she was not sure about being a voice for women in aviation.
'You never want to polarise yourself from the men you work with … because this isn't an "us" versus them thing – it's important to all of us,' she said.
However, it was the organisation's campaign run under the banner, 'If they can't see it, they can't be it', that changed her perspective about advocating for more women in aviation.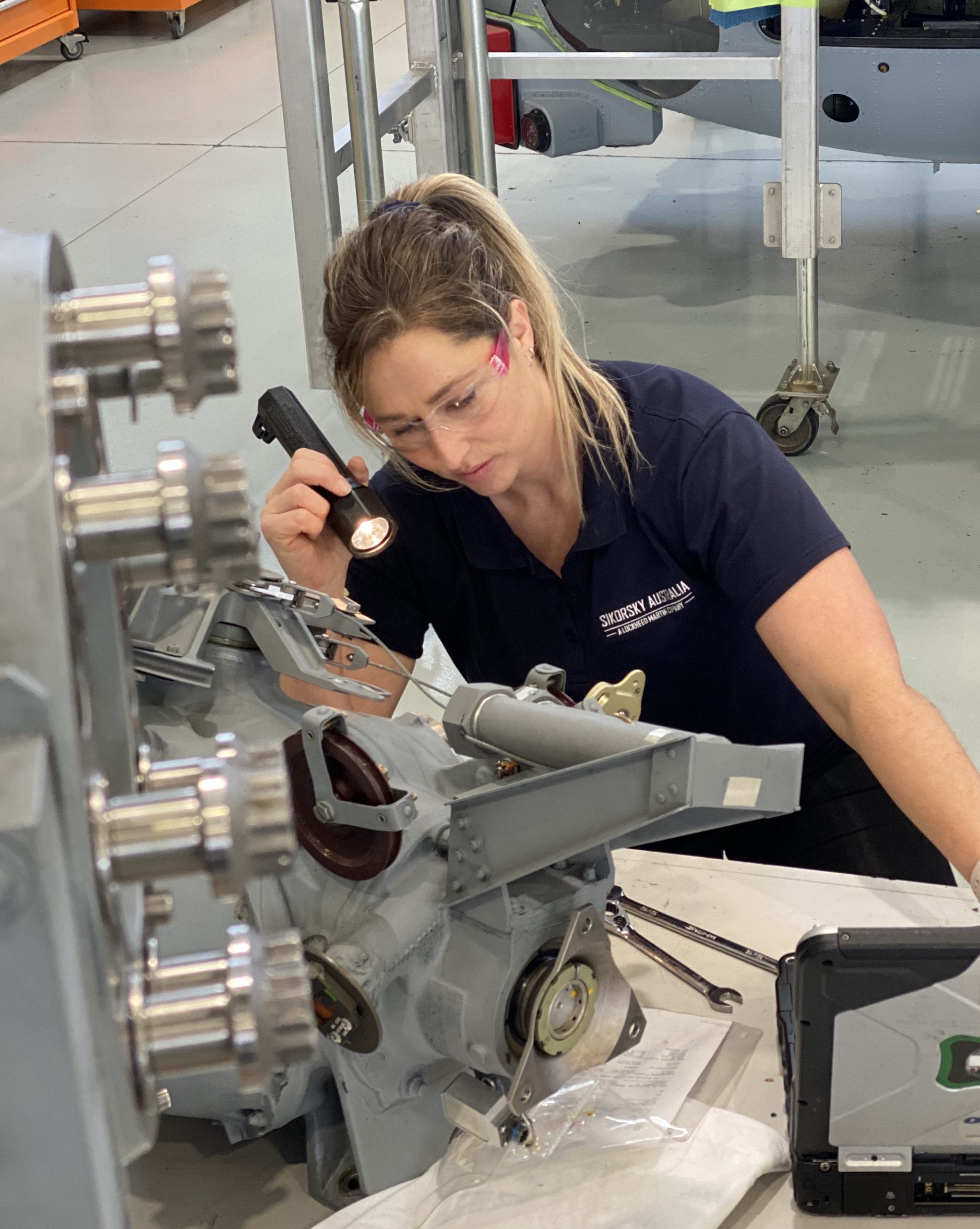 What Yvette loves to share with other women is that you can have a career and a family.
'I completed my Grad Certificate with my newborn at home – the biggest challenge I've ever experienced,' she said. 'And my career continued to excel throughout my pregnancy and after the birth of my son 18 months ago. I'm so privileged that Sikorsky has an incredible workplace culture that supports everyone in and out of the workplace.'
Choose your own adventure
If you're up for a challenge, and aviation is what you're wildly passionate about, jump right in. And when you do, consider these life lessons the industry gifted Yvette:
be you – just relax and be yourself
listen and always be willing to learn – there's something to learn from everyone and every situation
never let anyone decide what you're capable of accomplishing – if you want to do something, go after it
never underestimate the power of a mentor – it can make a massive difference to training.
'I believe aviation is a choose-your-own-adventure career path and, with the right support, anyone can find their fit,' Yvette said.
Women in Aviation/Aerospace Australia