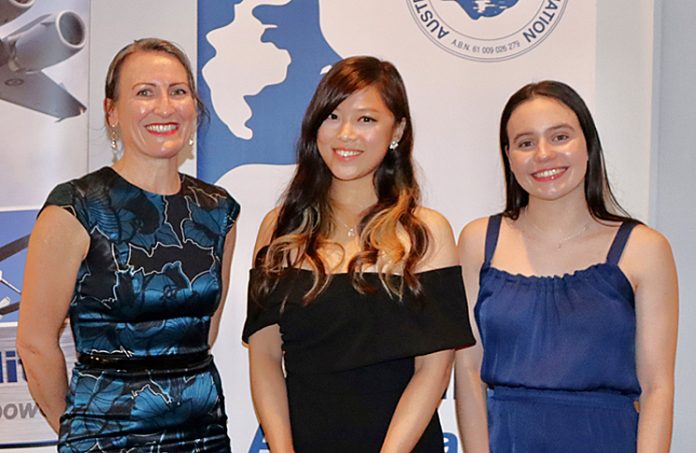 Many high flyers descended on Hobart last week for the Australian Women Pilots' Association conference. The theme for 2022 was 'Bass Strait and beyond'.
The conference featured a range of inspiring guest speakers and several activities, including a CASA-sponsored event.
The speakers included Linda Beilharz, the first Australian woman to trek the North and South Poles, Victoria McFarlane, who flies an Airbus 319 into Antarctica with Skytraders, Peter McKenzie, a Tasmanian rescue helicopter pilot and Caitlin Rytenskild, an RAAF C-17 pilot.
The education day focused on the importance of pre-flight planning, meteorology, decision-making, safety management and flying currency applicable to a safe outcome when flying in inhospitable environments.
However, the jewel in the week was the formal gala awards night at Hobart Function and Conference Centre.
This year the guest speaker for the evening was Michael Smith, the first person to solo navigate the world in a single-engine flying boat in 2015. He was named Australian Geographic Adventurer of the Year in 2016. He held the audience enthralled as he discussed his life and experiences.
Dr Kate Manderson, CASA's Principal Medical Officer, attended the evening to present the CASA-sponsored Sir Donald Anderson awards.
Three trophies are awarded each year to the female pilots considered to have made the most meritorious academic progress towards the achievement of professional aviation qualifications, as determined by the CASA.
All 3 were exceptional recipients who have achieved results that any pilot would be proud to have obtained.
Wun Lam Wun won first place after completing her air transport pilot licence (ATPL) with an amazing average of 90.57 per cent, which included two perfect scores of 100 per cent in both air law and meteorology.
'This award was very unexpected but I am very honoured,' Wun said.
She said she was very thankful, after the pandemic, for the opportunity to study and looked forward to becoming a pilot with TAG Aviation.
Second place went to Angelique Wallworth who passed her ATPL subjects with an impressive average of 86.57 per cent, which included 100 per cent in air law.
And third place winner Hai Quynh Le, who was unable to attend, passed her ATPL subjects with an overall average of 86 per cent, including 92 per cent in flight planning. She also completed the last of her commercial pilot licence (CPL) exams, where she averaged 83 per cent.
When first-placed Wun was asked what her ultimate dream was, her simple response was, 'I just want to fly!'