A shark is spotted. The alarm echoes. You run out of the water. You're safe!
Have you ever wondered what goes on behind the scenes when a shark appears in nearby waters?
Recently we spoke to Paul Hardy, Chief UAV Pilot and Australian UAV Service Manager for Surf Life Saving NSW (SLSNSW). He's leading the innovative drone detection program keeping more than 50 beaches along the NSW coast safe.
To answer that question, Paul explains, 'There's about 10 different steps that happen in the first minute a shark is detected.
'Our pilots are trained to look for great whites, bull sharks and tiger sharks, and if determined to be dangerous, the water is evacuated, the lifeguards are notified, and they jump on their jet skis to steer the shark away.'
As the Chief UAV Pilot, Paul's job is to make sure his fellow drone pilots have the equipment, training and support they need to do their jobs. There are now 450 drone pilots assisting with the program across NSW, including a mix of volunteers and employees.
The program started in 2017, supported by NSW Government as part of a 5-year safety strategy; however, its success and significant impact has meant the program has been extended to run for an additional 4 years.
'Drones are the next stage in the evolution of lifesaving technology, they are simply another tool in the life saving club and, in the sky,' Paul says.
Each flight records and collects data, assisting with the development of the artificial intelligence (AI) technology. Shark detection was previously a manual and labour-intensive process. Identifying a shark and its species required a pilot and an observer. However, with the assistance of new AI software and collected drone footage, the process is now automated, monitoring the live recording which can detect the shark and identify the species.
Flights are approximately 20–25 minutes, unless sharks are identified, in which case flight times are extended. There are a minimum of 2 flights per hour, pending weather conditions.
'We use the DJI Mavic 2 Enterprise for 90% of our operations and the DJI Matrice 300 for larger beaches, adverse weather, extended visual line-of-sight operations or surfing safety and broadcast operations,' Paul says.
'In order to effectively cover the entire NSW coastline and specific events on any given day in a cost-effective way, we strategically place larger and more weather capable units with appropriately trained staff at intervals in the state.'
As the initiative expands across the coast, more pilots are needed. SLSNSW is seeking applications for casual employment across autumn, spring and summer holiday periods. With 50 operating locations and 28 mobile emergency response units, there is a presence in almost every coastal council across NSW.
The drone detection program consists of an online course as well as a full day of practical flight training with an instructor. However, for those who already have a Remote Pilot Licence (RePL) or other aviation qualifications, completion of the online course which covers content specific to SLSNSW is all that's required, followed by an on-site induction.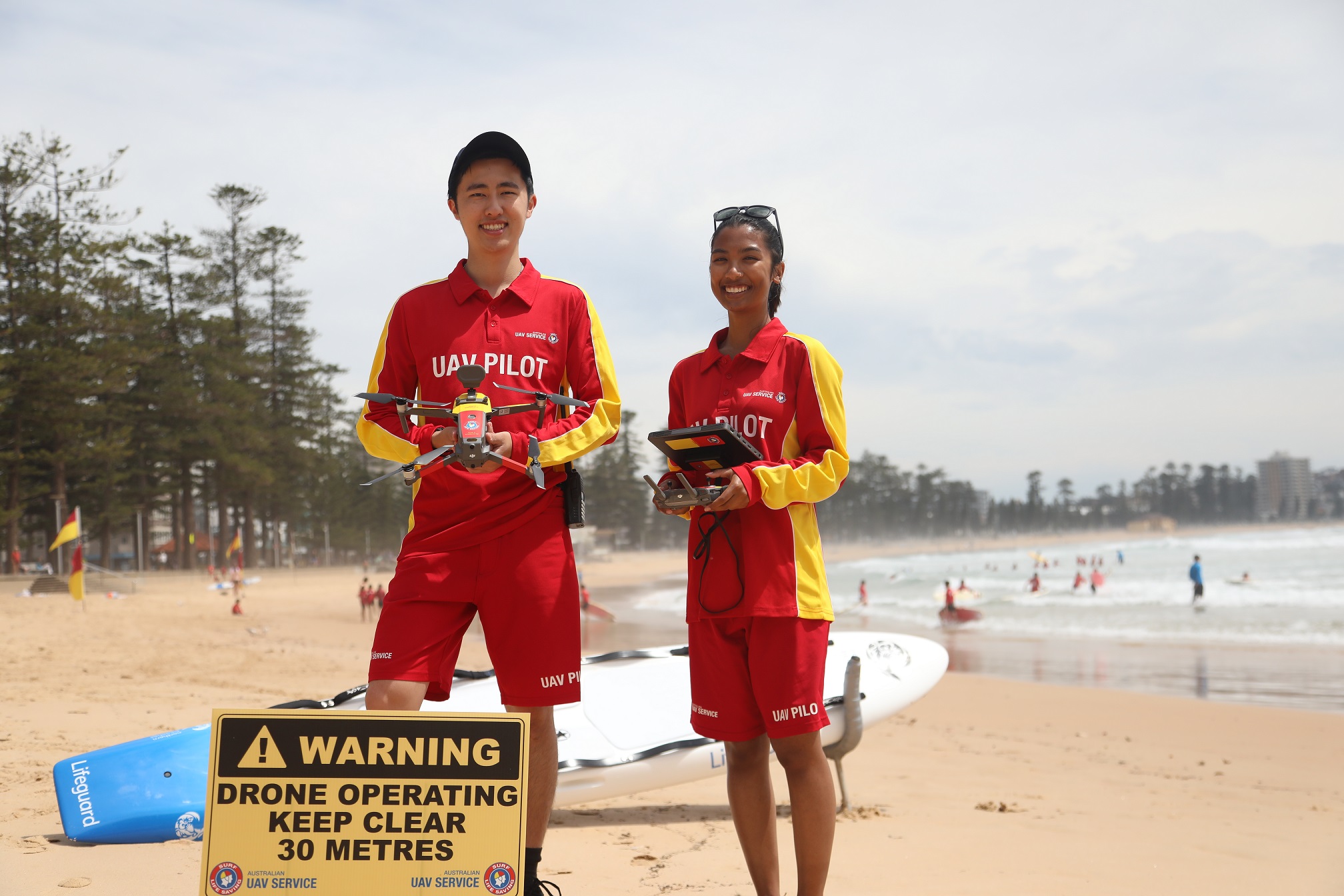 As an experienced chief remote pilot and RePL holder, we asked Paul to share his advice for fellow drone pilots, both existing and emerging.
'Remember the basics. You never know what the drone might do, no matter how much you've flown that drone or model, always make sure it's operating properly,' he says. 'I always double check everything and frequently refer to my checklists.
'Reach out to other people in the industry, share experiences and have open conversations. Drones are still new, and everyone is continuing to learn about their full capabilities.'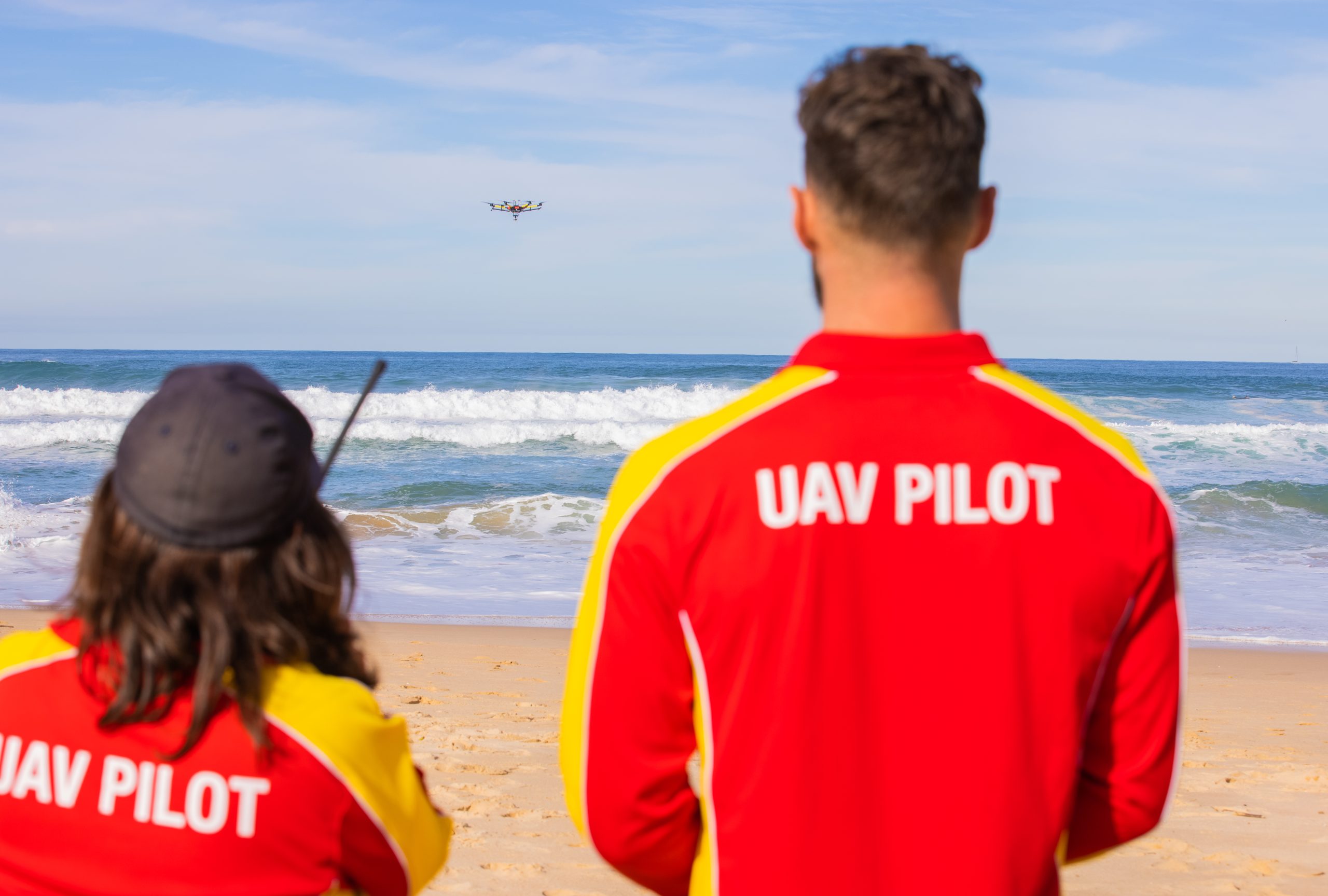 If you're interested in getting involved and turning your passion into a career, visit the SLSNSW and apply.