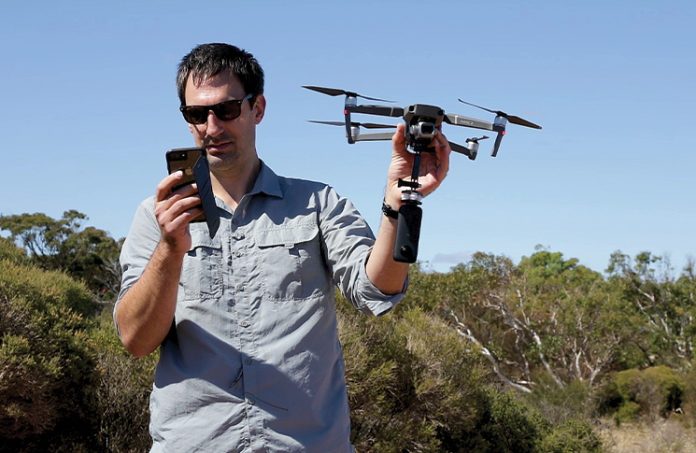 Fact: Australia has rocks dating from over three billion years ago.
Fact: An ancient supervolcano in South Australia's Gawler Ranges contains a lava field 500 kilometres in diameter, with a total volume of about 500,000 cubic kilometres. It's so big it could fill Sydney Harbour a million times!
Fact: Dr Tom Raimondo, geoscientist and Professorial Lead for STEM at the University of South Australia, says his day job as a rock hunter and researcher is now much easier due to drone technology.
'I became interested in using drones to get more out of the fieldwork experience,' he says.
'I started with 360-degree cameras and GigaPan photography but gradually moved into using drone tech which, to be honest, I think is the most powerful way to capture and see an environment in a way that it's never been seen before.
'It allows you to do everything from building 3D models with photogrammetry to taking aerial 360 images to give you that immersive bird's eye view.
'We can capture images and take measurements from vantage points that you just can't access on foot.
'You see things like you have never seen before and you can engage people in a way you can't do with any other medium. It just raises the excitement of science and discovery. It's a great engagement mechanism.'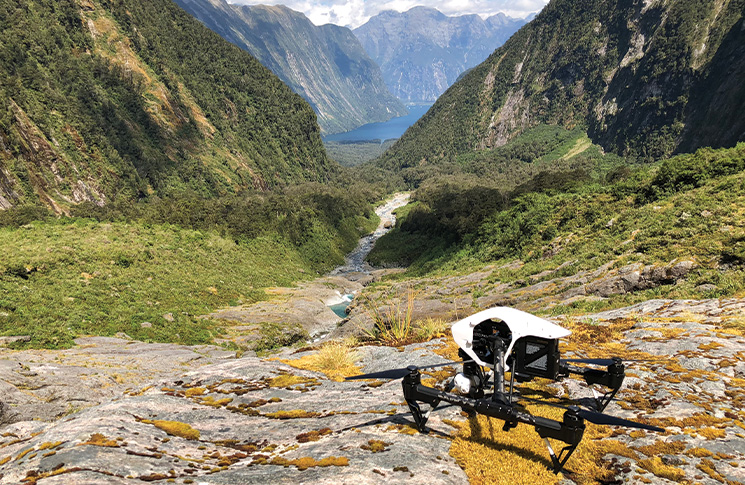 Dr Raimondo's extensive fieldwork has taken him to some amazing scenic locations such as the snow-capped southern alps of Fiordland in New Zealand as well as the red dust regions of the Australian Outback. He obtained his remote pilot's licence in 2015 and began using a DJI Inspire I for his research.
'It's still our workhorse in many ways—it's a great drone, it's so stable, so easy to use, the camera is great and has a mechanical shutter which is ideal for photogrammetry,' he says.
'It is big though, and that becomes a bit cumbersome when you want to be more mobile or have a long trek to site. We've since invested in a DJI Mavic Pro Zoom, which is more portable and has the ability to capture high-quality, 360-degree gigapixel images.
'The advancements in drone technology and software in the past five years have been incredible.
'Honestly, nowadays you can do all your pre-planning at your desk and just hit "go" in the field and the drone flies exactly as it should— it collects the images and in the end, you have a very predictable and very reliable result. The drone and its intelligent software make you look good—that's what it all boils down to.'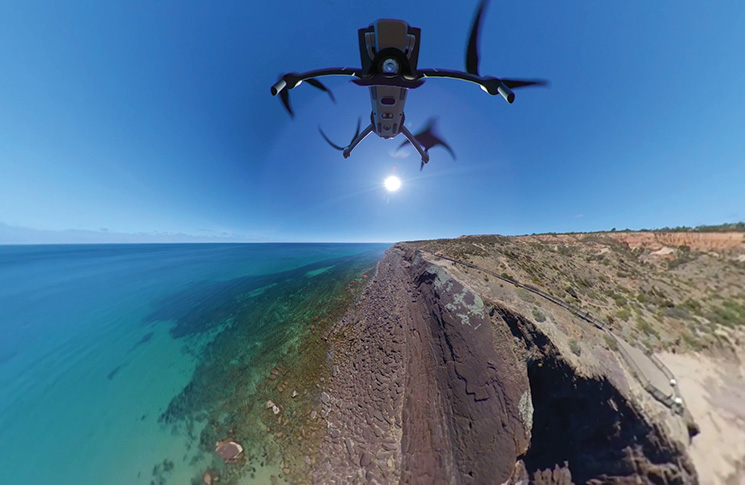 Dr Raimondo, who also heads UniSA's Project LIVE (Learning through Immersive Virtual Environments) virtual reality education and outreach program, advises beginner drone pilots to do their homework and 'the absolute best and most detailed planning that you can'.
'It will save you time and effort when you are out flying,' he says.
'You need to be fully aware of the environment around you. Also, if you're flying in a national park—which seems like a straightforward place to fly because there is a lot of empty space—you will still need approvals from the respective authorities.'
• Images supplied by Tom Raimondo
• knowyourdrone.gov.au
• Drone registration and operator accreditation are now open for drones or remotely piloted aircraft flown for business or as part of your job. Find out more on our website.