Drones successfully engaging STEM students in the classroom
Isaac Mannion is a dedicated science, technology, engineering and mathematics (STEM) teacher at Riverina Anglican College, Wagga Wagga. The school has students from grades 7 to 10, who are between 12 and 16 years old.
Before becoming a teacher, Isaac studied mechatronics, engineering and computer science at university. Drones have been a hobby for many years and he regularly flies recreationally in his spare time.
A few years ago, Isaac began merging his passion for drones and his role as a teacher and found the technology was a useful tool to keep students engaged in the classroom.
'At school we now use drones in our digital technology classes,' he says. 'Students produce videos in class each year that have an allocated theme to them.
'I teach students how to use the drone and how to operate it safely'.
Before flying the drone, the lesson starts in the classroom as Isaac goes through the drone safety rules and a pre-flight checklist with the students. This includes checking the drone itself and a survey of the flying area to make sure it is clear.
'The students seem intimidated by the drones at first and think that it's difficult to learn or complicated to control, however, with the correct guidance and training, they learn the skills quite quickly,' he says.
The school is fully supportive of integrating the technology into cocurricular activities and has invested in a DJI Mavic Pro. Isaac often also uses the drone for capturing footage.
'We like to get the drone out for our school carnivals and special events to capture some of our great sporting moments from a different angle.'
In addition to incorporating drones into the classroom, the school has started a drone club for students, where they learn the mechanics of building a drone and can then race each other.
'Inside the school gym, we set up a little track and use it to race each other around, which is always a lot of fun,' he says.
Isaac also spends his spare time building his own drones and flying recreationally.
'The parts I used to build my drone include, an F4 flight controller, Arramatan 5" frame and TBS motors.'
He enjoys using the drone to work on his photography skills and loves capturing the outdoors from the air.
'It's a great hobby. And look, I really hope more people take it up'.
As a seasoned flyer and teacher, Isaac shared his flying tips for fellow recreational drone flyers.
'My biggest tip is giving the drone a once over before you go flying, checking that batteries are charged, nothing is loose on the motors and everything is in the right place. I always ensure my students do this at the start of my lessons too'.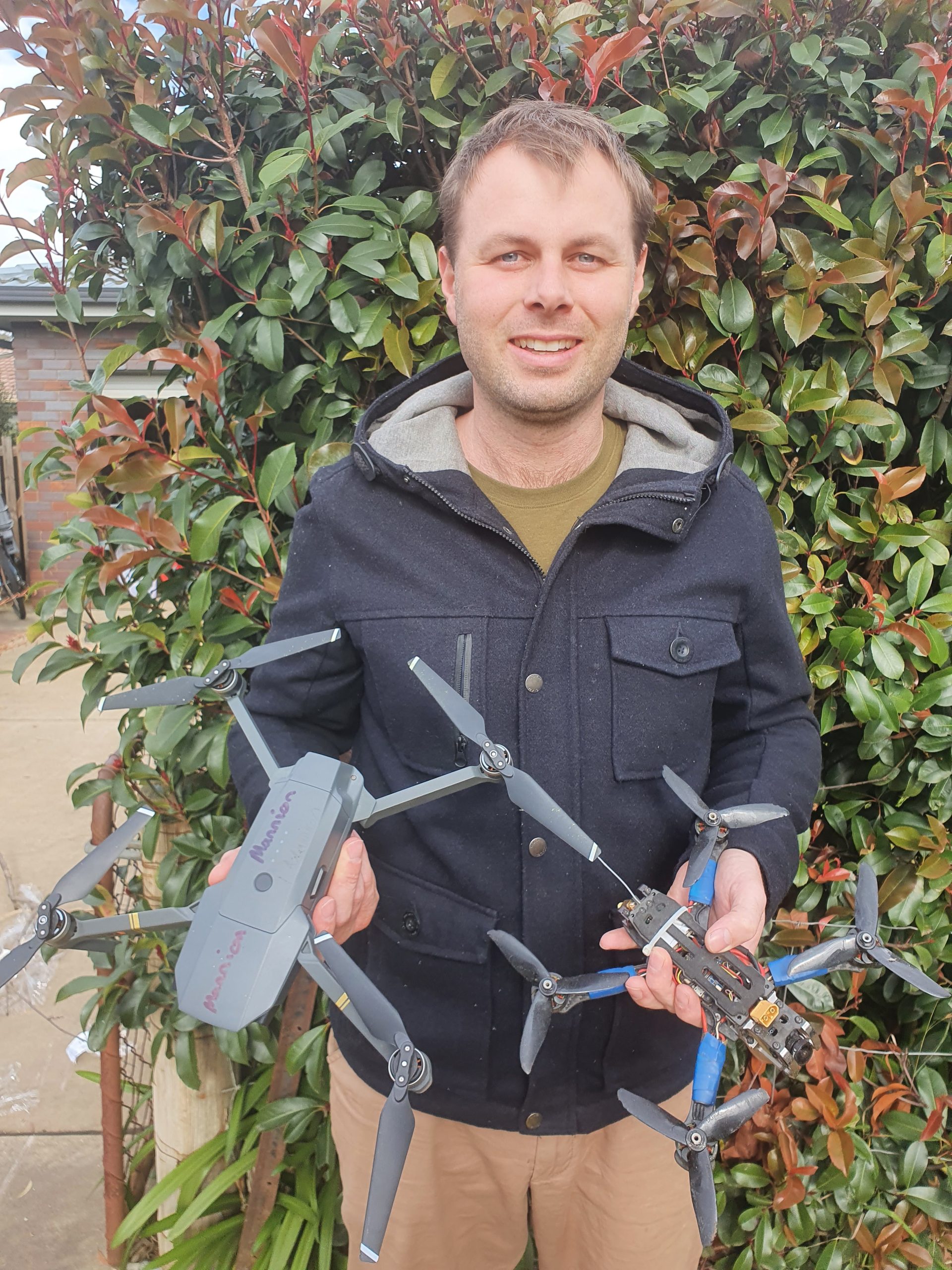 Customising, modifying and building drones from scratch are popular projects among drone enthusiasts. No matter what kind of home-built drone you're working on, it's important to know the rules that apply before you fly. Visit www.knowyourdrone.gov.au/drone-rules