A passionate drone pilot creating opportunities in the aviation industry for students
Michael Pacchini is the chief remote pilot for UAVAir, a training provider that works with schools across Queensland, NSW and Tasmania, to teach students the skills of drone flying.
Students now can get their Certificate 3 in Aviation, which is a 240-hour course that opens the door to a career in the aviation industry, often thought to be out of reach for many of these students. Some students who complete their certificate continue on to get their Remote Pilot License (RePL) and Aeronautical Radio Operator Certificate (AROC).
Michael started as a trainer and assessor at UAVAir in 2019. He has worked with and maintained drones, professionally and recreationally, for a long time and is very familiar with the equipment he uses in his role.
In his spare time, Michael has a family-run drone business where he takes on small aerial imagery jobs such as asset inspections. However, working in schools with students is where his interest is.
'My passion has really evolved into training and assessing the younger generation, the upcoming pilots of the future,' he says.
Michael says nothing beats the reward he gets from seeing his students at the end of the program and how far they have come since their first lesson. The subject is initially a forced elective for some students, but it's often these students that he sees with the most passion at the end of the program and something they want to pursue further.
'It's a fulfilling job – it's the first job I've ever had where I went to work smiling and came home smiling,' he says.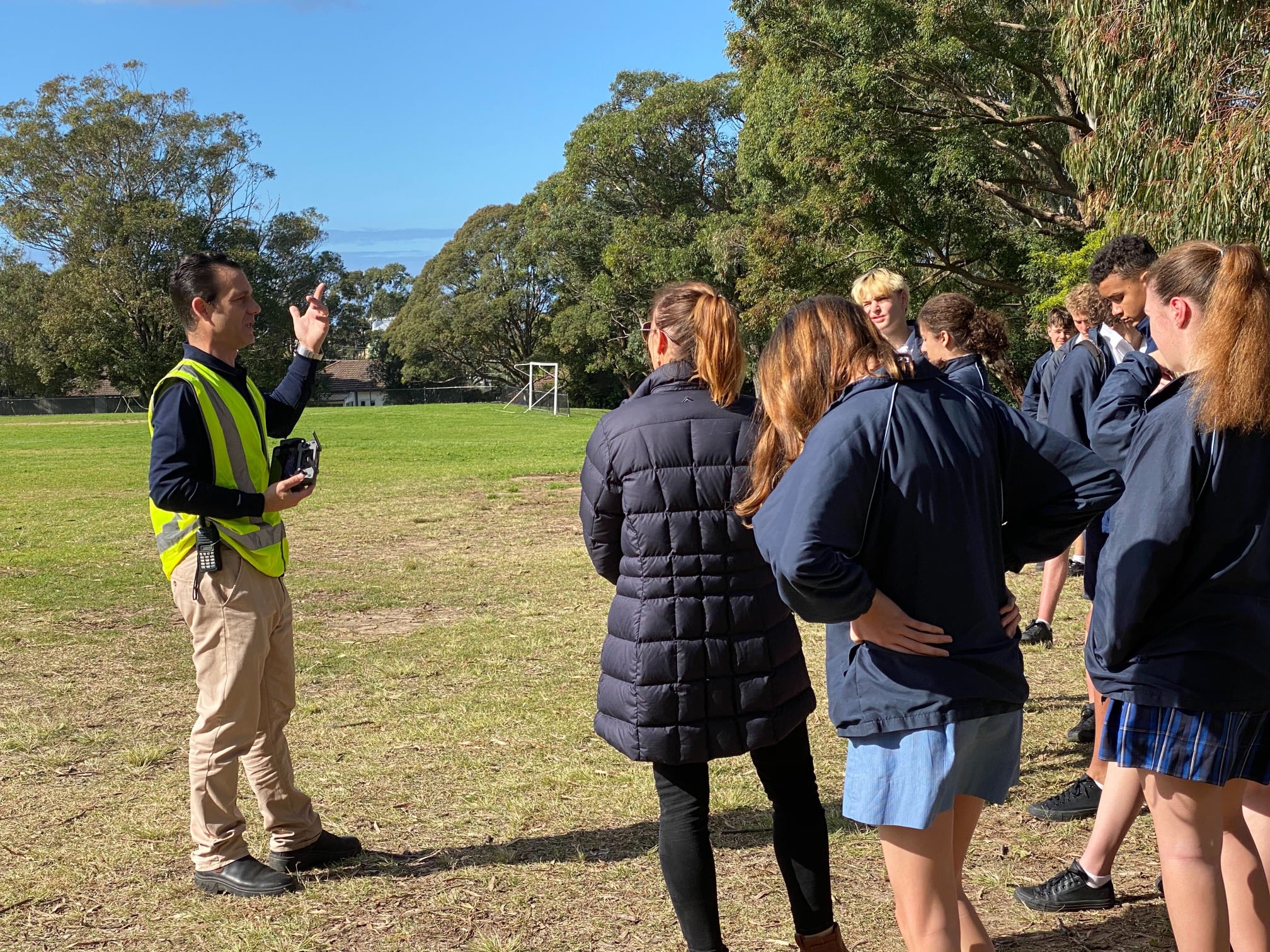 'I couldn't see myself doing anything different at the moment. I'm really passionate about what we do with the younger generation in schools and the opportunities that they can have when they leave school.'
Michael works with 2 schools at a time. He attends these schools for 4 hours each week, working primarily with year 11 and 12 students. His colleagues attend schools across Queensland and Tasmania, making up 10 trainers at UAVAir.
The program consists of practical and theoretical experience and is safety orientated. There is a strong focus on getting the students industry-ready, including completing workplace documents and learning about search and rescue operations.
'At UAVAir, we've got trainers who have industry experience and pass that knowledge onto the students. This includes where to find jobs, how to do them safely and the correct processes for setting up a business. That way they get the little bit of extra out of the course.'
During the 14 units, students are exposed to a range of topics as part of the RePL course. They go through revision in class, practical exercises, workplace documents and the completion of checklists and risk assessments. From there, the class heads out to the school's oval to complete basic flight exercises, which are similar to the RePL training and assessing.
'My students love learning about aviation and, for the students who want to become commercial pilots, this training which exposes them to aviation laws and regulations and provides a good steppingstone into the industry. I call it the pizza base – a good grounding and understanding on what they're getting themselves into if they follow the aviation career path.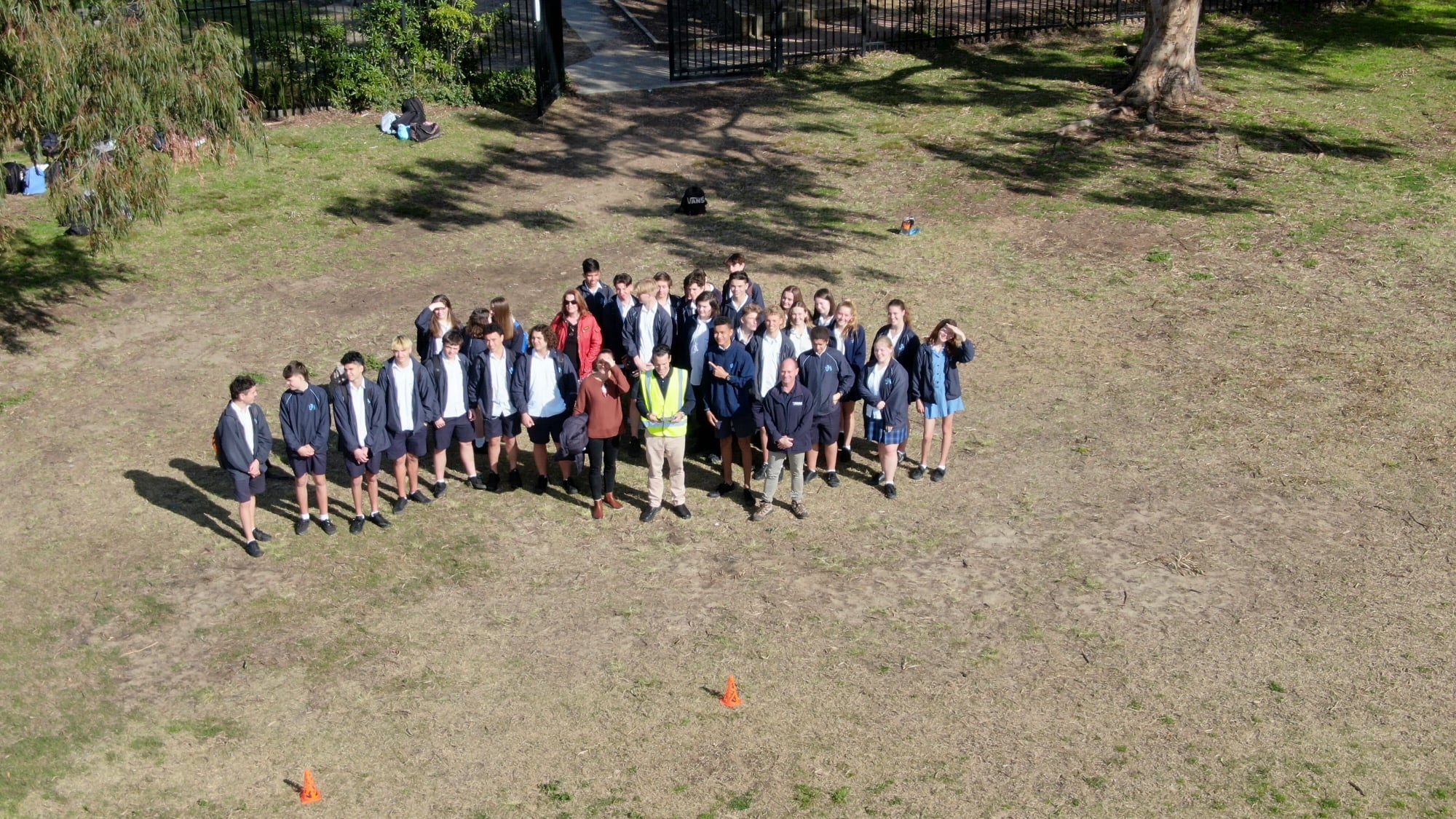 'My biggest tip that I tell my students, is that there are risks when flying drones. Safety is number one – follow the rules and, when in doubt, reach out to CASA, they're there to help you.'