Slow motion nightmare as the 2 balloons come together. Video courtesy ATSB.
The Australian Transport Safety Bureau (ATSB) reported today on a collision between 2 hot air balloons near Alice Springs last year which could have been Australia's worst civil aviation disaster.
The balloons carried a total of 35 people and, had the passenger-carrying basket of one collided with the hot air envelope of the other, all onboard one or both balloons might have been killed. This would have surpassed the death toll of Australia's worst air disaster, the crash of a Fokker F-27 Friendship into the sea off Mackay in 1960, that killed 29 people. A collision between 2 balloons near Alice Springs in 1989 killed 13 people.
The ATSB found the collision on 18 July 2022 happened after the pilot of the smaller balloon carrying 11 people began to descend towards a lower channel of air, in an attempt to slow down.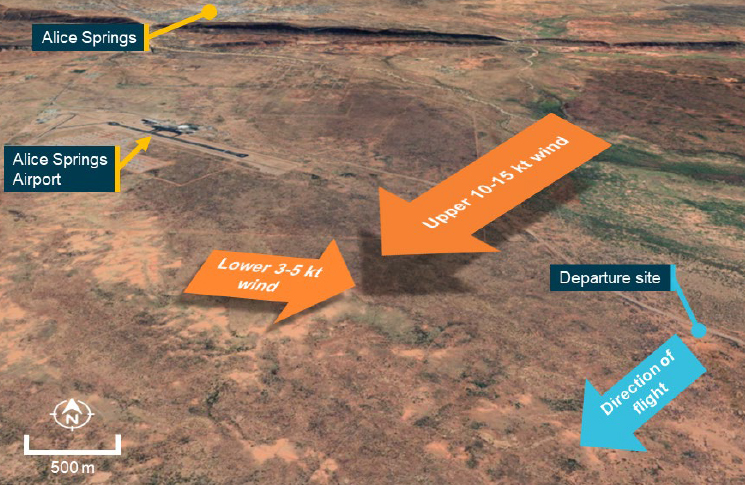 The smaller balloon was about 800 ft above and 1.1 km behind the larger balloon.
'Before descending, the pilot misjudged the speed and direction of the larger balloon,' ATSB Chief Commissioner Angus Mitchell said.
'Instead of descending behind it, the smaller balloon tracked towards a collision with the larger one.
'Fortunately, in this case, the pilot of the smaller balloon recognised a collision was likely, and managed the descent so that a basket-to-envelope collision did not occur.'
Instead, the balloons' envelopes collided, and no damage or injuries occurred.
'While the pilots were able to avoid damage during this collision, this incident highlights the importance of evaluating all available options to support good decision-making,' Mitchell said.
Sound decision-making required preparation and planning. 'You cannot improvise a good decision, you must prepare for it.
'You will make a better and timelier final decision if you have considered all options in advance.'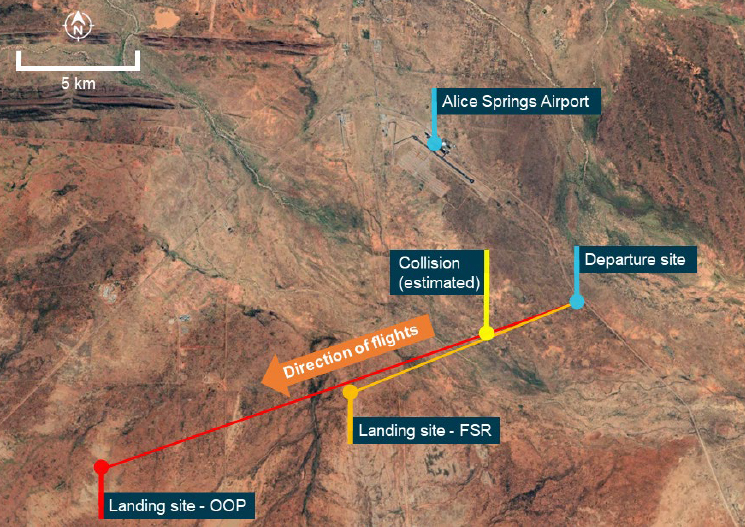 The ATSB's investigation report directs pilots to review CASA's resource booklet, Decision Making.
Mitchell drew attention to the growing numbers of people being carried by hot air balloons. 'Over the past 15 years, we have seen a steady increase in not only the overall number of commercial balloons but also a corresponding increase in their passenger-carrying capacity,' he said.
'One of the balloons in this incident had 23 passengers in the basket.
'We know that balloons don't have the same manoeuvrability as most other forms of aviation transport and are often carrying more passengers than any other form of charter flights.'
ATSB final report: AO-2022-037 Mid-air collision between hot air balloons VH-FSR and VH-OOP, 6 km southeast of Alice Springs Airport, Northern Territory on 18 July 2022