Using drones to help students thrive through STEM
Jackie Carpenter is Founding Director of the One Giant Leap Australia Foundation, a not-for-profit organisation that advances science, technology, engineering and mathematics (STEM) education for students.
Drones are an important tool used by the foundation to show young people that STEM offers boundless career opportunities. Young people can fly drones and learn how they work while receiving guidance from professionals.
It was while working in the education sector for 25 years that Jackie developed her love for helping students thrive through STEM education.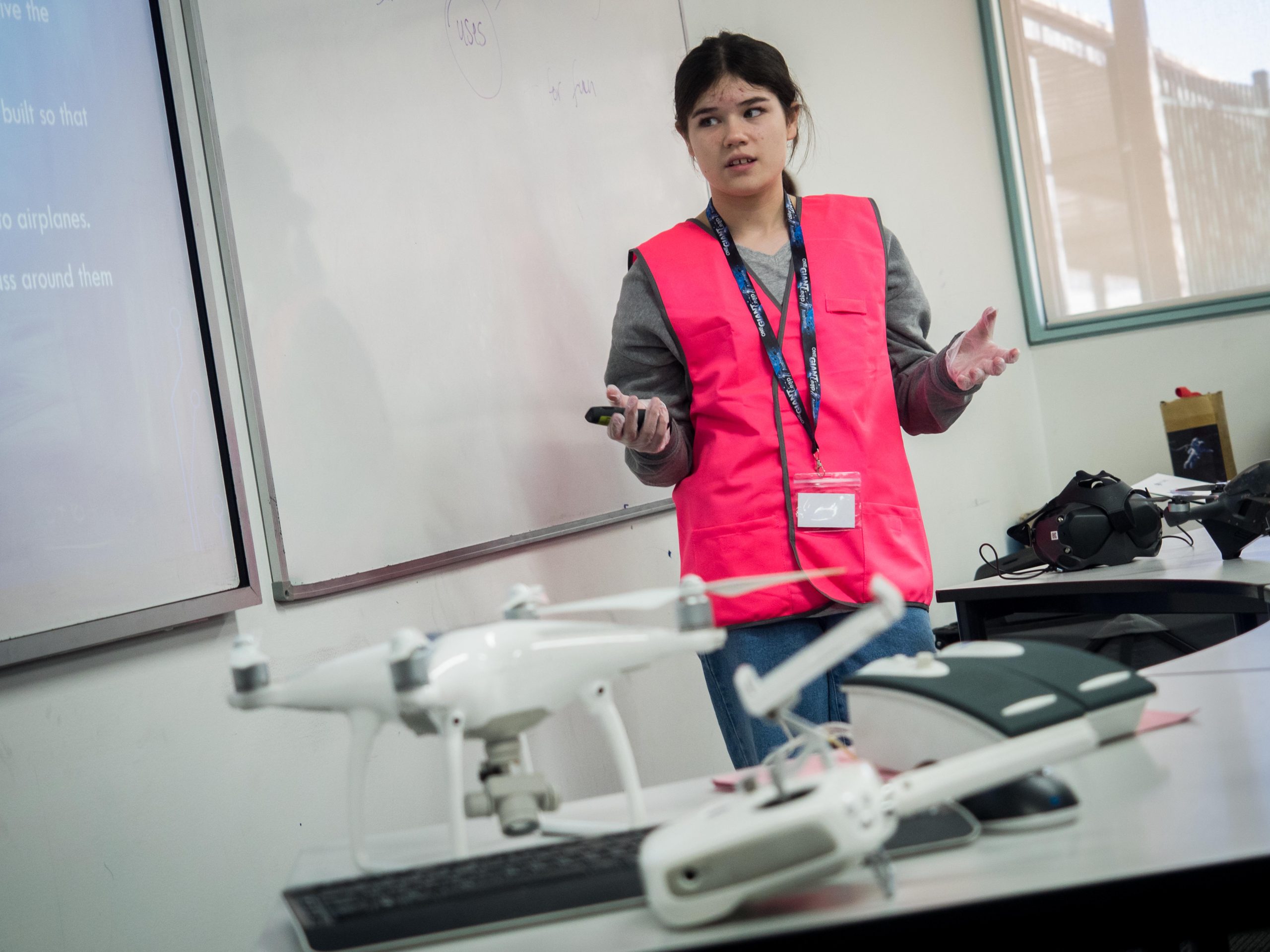 After being selected to attend Space Camp USA in 2007, Jackie experienced exciting real world education opportunities to explore hands-on science activities, practise critical thinking skills and meet like-minded people through collaboration. She set herself a goal to create similar life-changing experiences for young people all over Australia.
As a result, Jackie founded the One Giant Leap Australia Foundation to pursue her passion for pushing people to be the best they can be, offering them an environment to thrive where they feel comfortable and safe to try new things.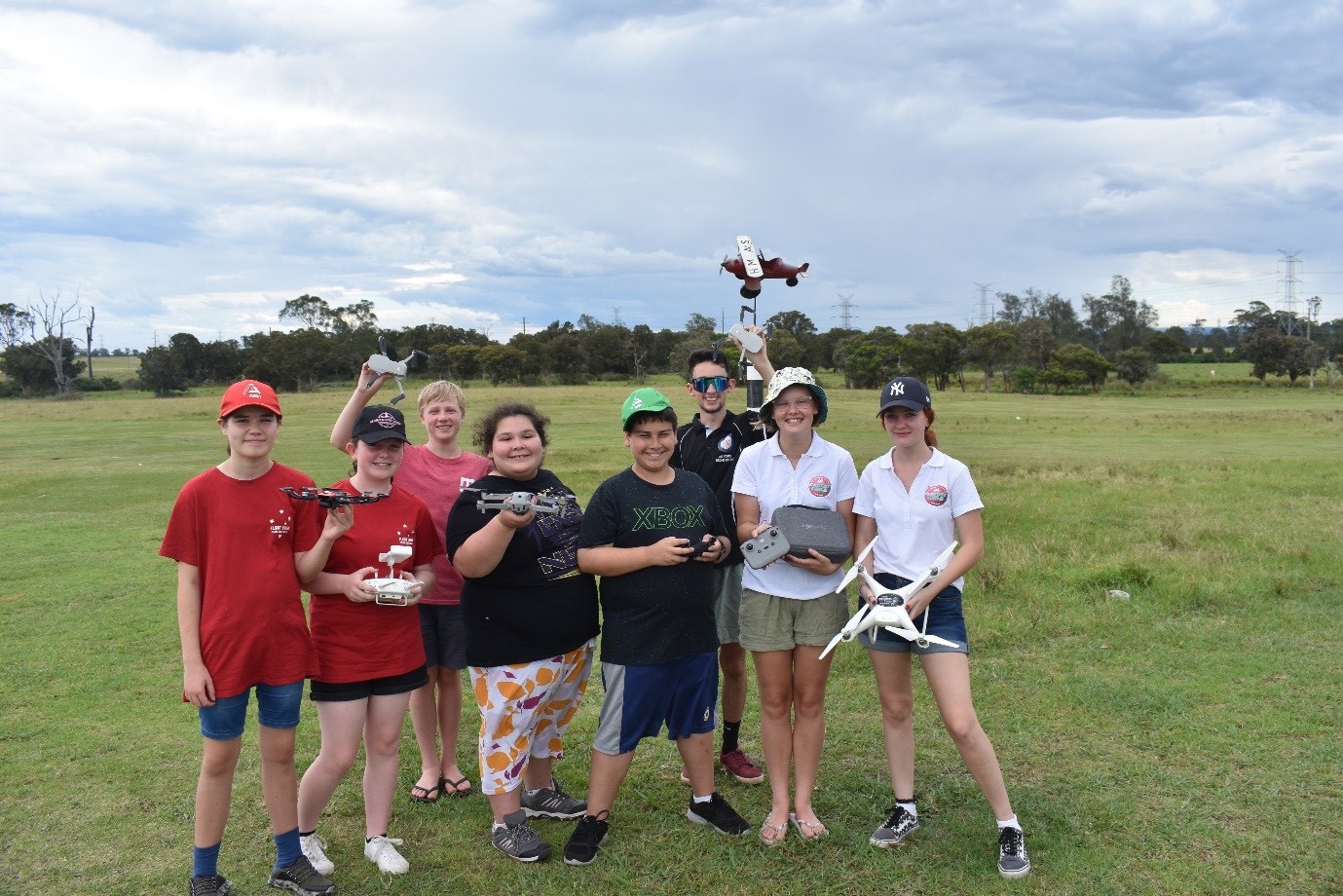 'I feel very honoured to have had that experience at Space Camp in 2007, and I met a lot of the people who I now call my closest friends,' she says. 'That's the purpose of the One Giant Leap Australia Foundation: providing the chance for a life-changing experience, no matter who you are.'
In her upbringing, Jackie was taught to be resourceful and innovative in her thinking, which sparked her interest in drone technology.
'I had an amazing mother, she was very creative, and she encouraged us to do a lot of different things – even though we didn't have the resources to do it, we always figured a way to make do,' she says.
'One year we didn't have a Christmas tree. I remember getting a gum tree branch with no leaves, and we painted it with white shoe cleaner and made ornaments out of old egg cartons and popcorn. It was the best Christmas tree I've ever had.'
Jackie believes sharing a common interest in drones and science can bring people together to create lifelong bonds. She emphasises that the amazing technology is an excellent way for young people to learn and grow their knowledge.
Drones are used across a wide range of programs at the foundation, spanning different age groups and interest topics within STEM.
'Politics about life is just left at the gate, and we all go and enjoy flying,' Jackie says.
She demonstrates the drone safety rules as part of her programs. During the 'aerospace academy' and 'Gadget Girlz' programs, she uses CASA's Know Your Drone classroom resources to educate young people on the dos and don'ts of drone flying.
'All the drone safety rules are important to us, but we emphasise the 30-metre rule – keeping your drone at least 30 metres away from others – and that the entire 30 metres is essential for everyone's safety,' she says.
'I think the best thing we ever did was purchase a 30-metre piece of pink rope from Bunnings and lay it out for everyone to get an idea of how far 30 metres is.
'Flying over populous areas is a main rule that is important to communicate to kids, and that it can be dangerous in many factors.
'A lot of people genuinely don't know that you can't fly over other people. You see a lot of people breaking that rule and most of the time they aren't aware.'
Jackie's top tip for drone flyers is to know your drone and your surroundings.
'Every drone pilot should always be aware of their surroundings and know how their drone responds in situations, regardless of experience or age,' she says.