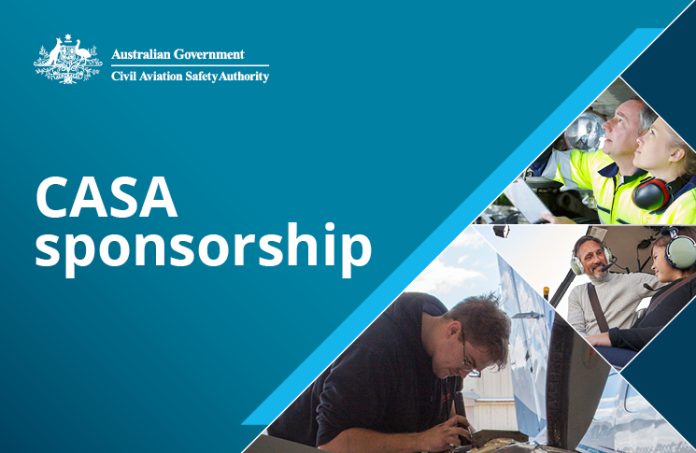 Here's some help for your organisation to promote safety
Does your organisation or flying club promote aviation safety? If so, then you're invited to apply for a grant under our safety promotion sponsorship program.
The program is now open and provides a great opportunity for us to support organisations raising awareness of aviation safety, in line with our safety promotion activities and priorities.
We will typically sponsor activities such as conferences, workshops, seminars and educational programs with a specific focus on improving safety.
In recent months we have sponsored a range of activities, including the Wagga City Aero Club safety education forum as well as the Piper pilot proficiency program.
While sponsorship usually takes the form of financial support, it could also include goods and services such as information and communication materials or providing CASA staff to speak at a conference or event.
The total value of CASA sponsorship to an individual or organisation can be up to $5,000.
Wagga safety forum
About 40 people attended the Wagga safety education forum on Saturday 18 March, with attendees coming from Sydney, the NSW south coast, Canberra and Deniliquin, as well as the Wagga region.
They were briefed on fuel planning and monitoring and management, including ways to track fuel use, and told about the benefits for VFR pilots to use the Flight following service provided by Airservices.
Jan Goosen from CASA conducted a detailed session on ADS-B and the benefits of fitting ADS-B OUT and IN for VFR operations. He discussed the Government's scheme providing a 50% rebate for the cost and installation of ADS-B equipment.
Bevan Anderson from AvPlan provided a briefing on how the program displays traffic and interacts with ADS-B signals and information from other sources.
Piper pilot performance program
Australian Piper Aircraft Society president Dave Goode says the contribution from CASA helps with hiring a venue and instructors for the ground component of the pilot proficiency weekends.
'We usually have around 20 aircraft fly in, from places such as Roma, Sydney, Bendigo, Devonport and Canberra,' he says.
'We hire a venue for the Saturday morning session with the flight instructors, so CASA's assistance has made a tremendous difference.'
The pilot proficiency program was scheduled to be held in Maitland last weekend – March 24–26 – but was postponed due weather and will now be held after Easter.
Find out more about the safety promotion sponsorship program at the CASA website. Applications close 23 Aril 2023.