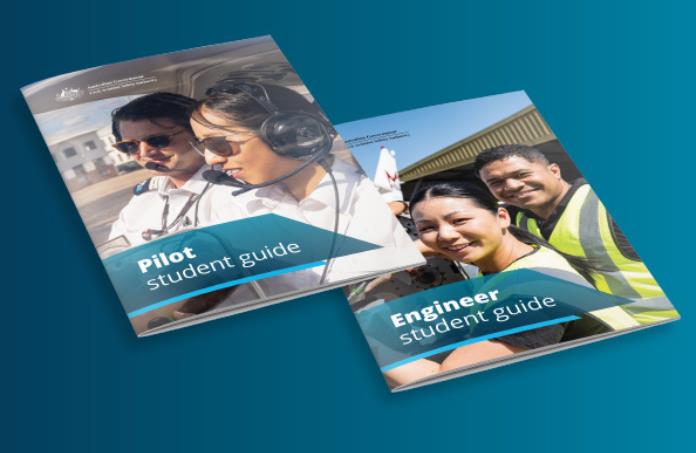 After a successful preview at the Australian International Airshow 2023 earlier this year, 2 new guides designed to help students get started in the industry are now available.
The Pilot student guide and the Engineer student guide will support students, parents, teachers and career advisors understand what opportunities exist, the different styles of careers and how to get started.
A limited print run of the student guides was available at the airshow and quickly sold out. Feedback was received and the guides have been adjusted and updated to include a greater diversity of images, more icons and other enhancements to make them more interesting to read.
The guides are available to download for free on the CASA website or can be purchased via the CASA online store at a low cost.