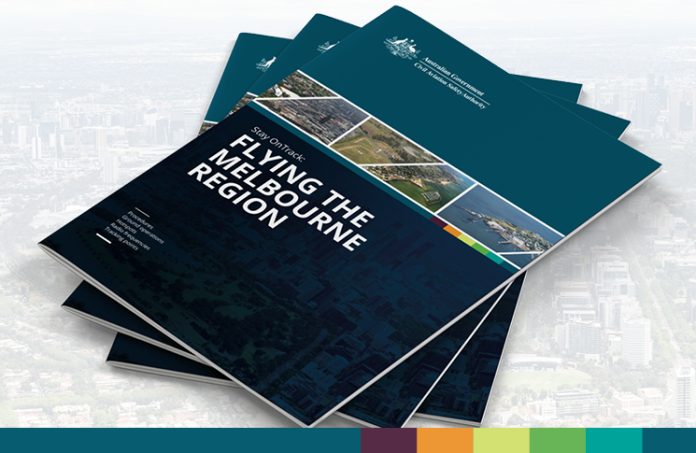 If you're a VFR pilot flying into Melbourne for the first time, we have good news for you.
We know flying into metropolitan areas can be intimidating and nerve racking, as you share the airspace with a diverse mix of traffic. That's why we are pleased to announce we have recently developed Stay OnTrack: Flying the Melbourne region to help pilots navigate this busy area.
It adds to the other guides – for the Perth, Brisbane, Darwin and Gold Coast regions – available from the CASA online store.
The latest booklet has information about avoiding restricted airspace and runway incursions, airspace infringement hotspots, arrival and departure procedures, radio procedures and helicopter operations.
The Melbourne region is complex, with Melbourne Airport reasonably close to Essendon Airport, and Moorabbin Airport just down the road. Also in the region are aerodromes at Avalon, Mangalore, Tyabb, Lilydale and Bacchus Marsh.
Melbourne-based Aviation Safety Advisor Tim Penney says pilots unfamiliar with the area will find very useful information about the aerodromes.
'The Moorabbin Control Zone extends from the surface to 2,500 feet,' he says.
'Following an inbound call to Moorabbin ATC, the response may simply be your call sign – which indicates you are cleared via your stated intentions – or a more specific instruction or clearance. When pilots are unsure of the procedures, they should advise ATC on first contact, using the phrase "unfamiliar with Moorabbin".
'Take note that Moorabbin has 2 sets of parallel runways and a single crossing runway. By day, simultaneous contra-circuits are conducted using separate tower frequencies.
'The guide includes recent photographs of commonly used features for VFR navigation such as Brighton, Carrum and Albert Park Lake to help pilots find their way around the Melbourne area. We encourage pilots to make the guide a key part of their preflight planning.'
The guide contains charts showing airspace infringement hotspots as well as maps of the runways and apron areas.
And there are sample radio calls to guide you through airways and taxi clearances, with the relevant frequencies listed.
The charts also show the VFR reporting points for inbound and outbound traffic, along with the coastal and inland VFR routes.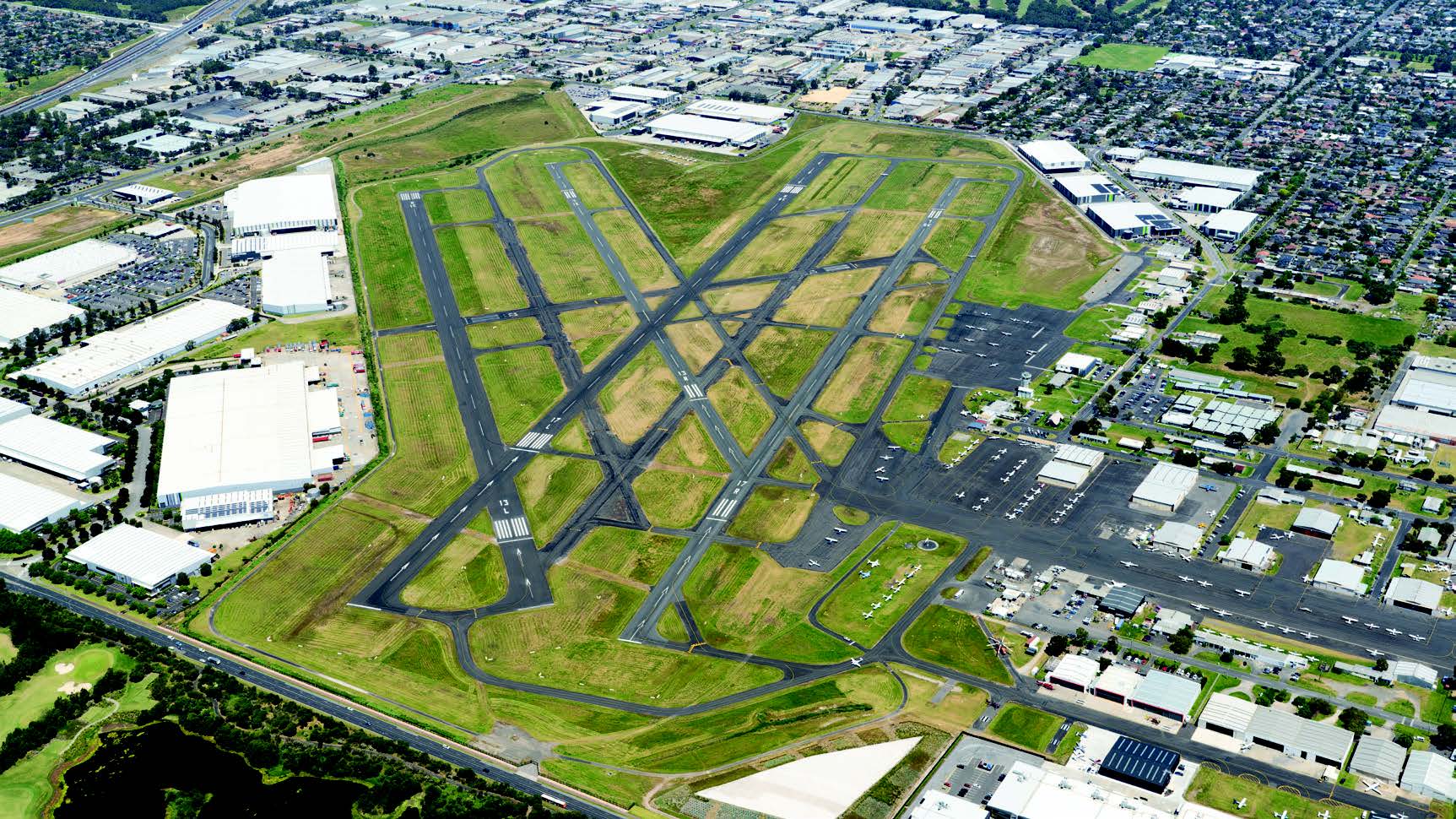 The Bureau of Meteorology says variable weather in Melbourne means aviation hazards are ever-present. Fog is a significant hazard for Melbourne and can affect many aerodromes around the Melbourne Basin.
Thunderstorms can occur in the region at any time of the year. Large thunderstorm bands can occur with fronts and can move quickly through Melbourne.
An afternoon southerly sea breeze occurs mainly in spring and summer and can affect all aerodromes, resulting in runway changes. Moorabbin and Avalon can often experience an early afternoon bay breeze followed by a stronger late afternoon southerly sea breeze.
The guide complements the larger format wall charts which we give to flight training schools.
Pilots still need to follow their flight planning requirements by checking documents such as charts and ERSA for updates to airspace and procedures, as well as NOTAMs and weather briefings.
If pilots are in any doubt, they should call a local operator or ATC for advice.
Stay OnTrack: Flying the Melbourne region is available – along with Perth, Brisbane, Darwin and Gold Coast guides – in print from the CASA online store for $2.95 plus postage and handling or download for free from the CASA website.