Drone racing to Hollywood aerial photography
Captivated by the world of aviation at a young age, Rudi and Ben began their drone flying careers with remote-control (RC) helicopters and custom-built drones.
However, it wasn't until the 2018 FAI World Drone Racing Championship where the team would bring home the Gold Medal for Team Australia and Rudi was crowned the Individual FAI World Champion.
At just 15 years old, Ben and Rudi's world championship success was just the stepping stone for their careers in the film industry.
For Rudi, it all began when his dad introduced him to an RC helicopter and later a flying simulator on a PC.
After begging to use the simulator, and his dad finally giving in, Rudi spent months practising to fly all different types of aircraft.
'I spent a long time on the simulator, and I had everything dialled in. I got good at it!' Rudi said.
He comically told us his dad handed over the reins after not being as invested as his son.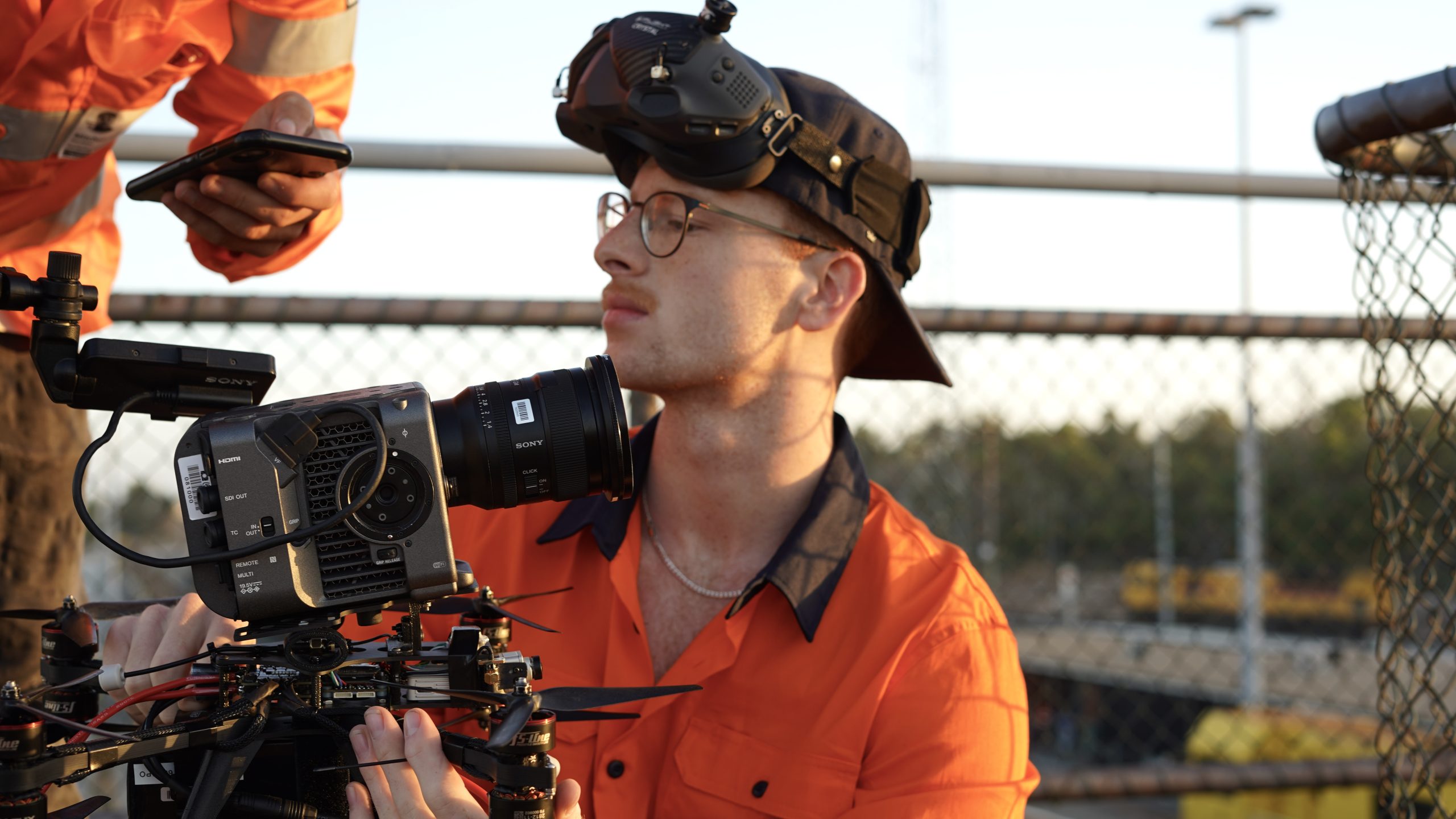 For Ben, his dad was invested in RC cars and drones, which sparked Ben's curiosity in building drones.
After spending a few months building a drone, Ben stumbled across a news story about the upcoming Australian Drone Nationals.
'By chance I was watching the news and saw an upcoming drone racing event on the Gold Coast.'
Ben and friends from school went to watch, which is where he saw Rudi competing for the first time.
It only took this event to convince Ben that he wanted to get into drone racing.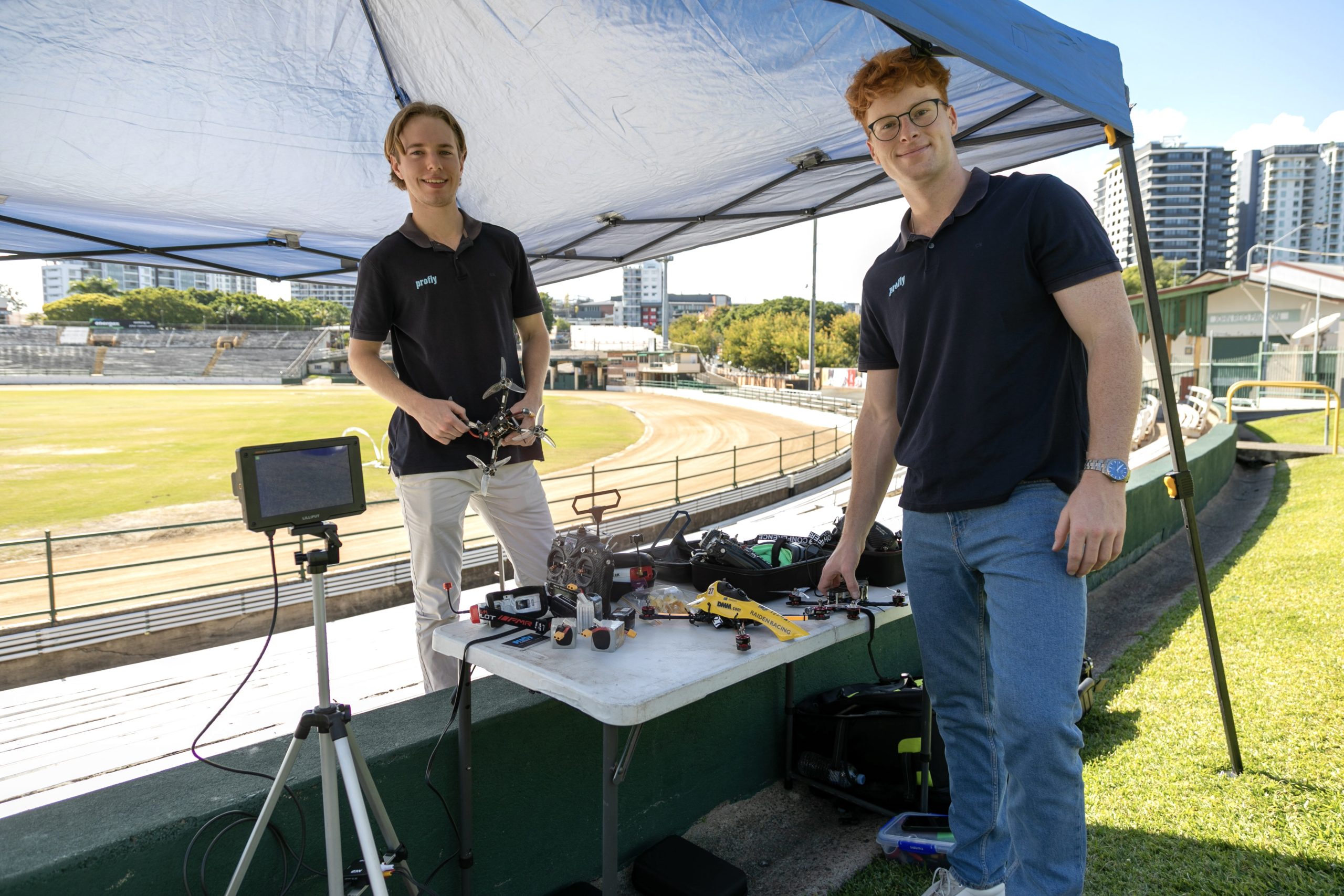 Months later, the 2 boys would finally meet each other at a local Brisbane race.
Since they were the only 2 of a similar age, they quickly formed a friendship and began training together.
Over the years, Rudi and Ben became very close friends. They worked their way to state level, then national level.
They competed internationally for Australia, and professionally for a Japanese Team in a European TV series called 'Drone Champions League' during the 2019 season.
COVID-19 put a sudden end to the competitive drone racing scene due to travel restrictions.
To keep busy, Rudi began using his racing drones with a GoPro for filming.
After posting a few videos to social media, he was contacted by organisations to create bespoke content.
'This opened my mind to what was truly possible with aerial videography,' Rudi explained.
'Over the years my name started to slowly circulate within the industry, leading to more jobs.'
Meanwhile, Ben was working with commercial drones specialising in stable drone aerial videography and production.
Both boys became well known in the media and film industry. They began working together on several jobs, joining forces with the specialty skills they developed over the years.
As a result, ProFly Cinema was born.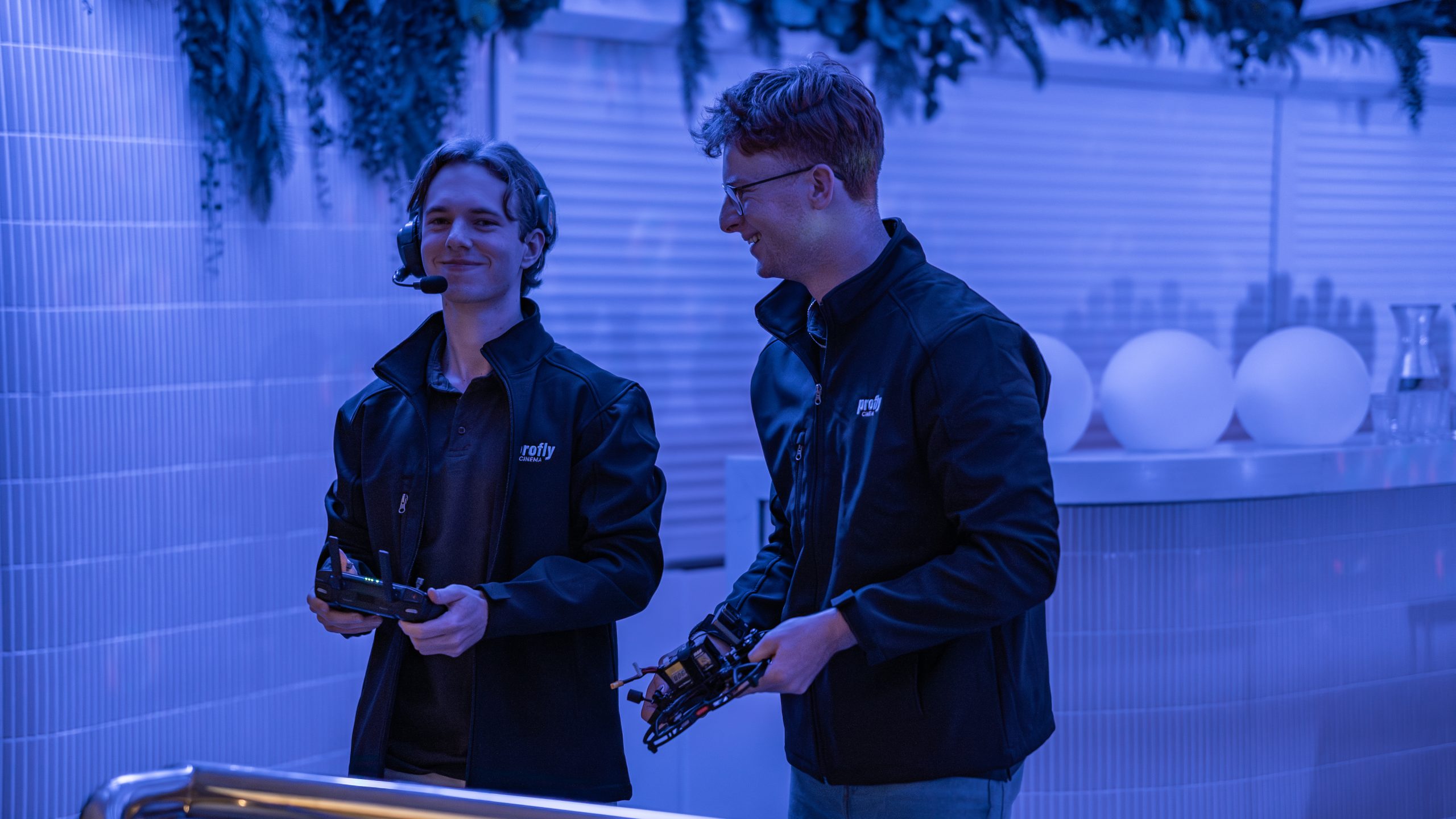 Since its inception in 2023, ProFly Cinema has worked with clients such as Red Bull, Formula 1, Nike, FIFA and Yamaha.
'Production companies used to use helicopters for aerial shots – now you can use a drone to achieve better results, saving production time, money and resources and with improved safety,' Ben says.
As the chief remote pilot, Ben undertakes all the job safety analysis and risk assessment work.
Both of the boys hold a RePL and ReOC to undertake commercial operations.
'People may see these ads on television and think they can fly their drone the same recreationally,' Ben says.
'However, it is important for people to understand we have a number of special approvals that allow us to conduct drone operations the way we do.
'When a client approaches us, we must scope the location to assess if it is safe to fly. We can then see what approvals would apply to this shoot and if we need to apply for any specific airspace approvals.
'We work closely with CASA to seek approvals and apply for exemptions in order to ensure we operate legally and safely.
'It's an important part of the process to seek the appropriate approvals. Including approvals to fly FPV (First Person View), flying at night, extended visual line of site and with close proximity to talent.'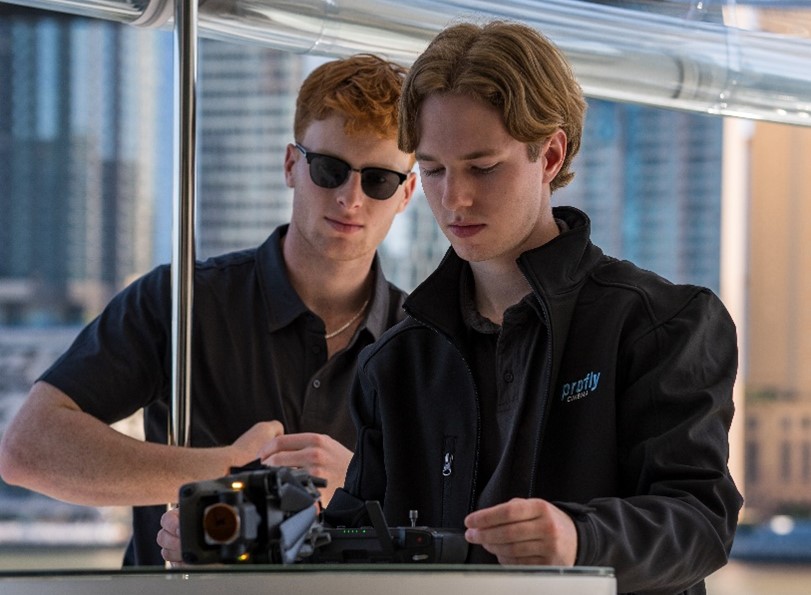 Ben states their overarching safety measure is that all drone operations are conducted in controlled environments, with ample planning and appropriate drone selection for the task.
Rudi explains they use a variety of drones for different purposes. They have FPV GoPro drones, and FPV Cinema drones that can carry payloads of 2 kg.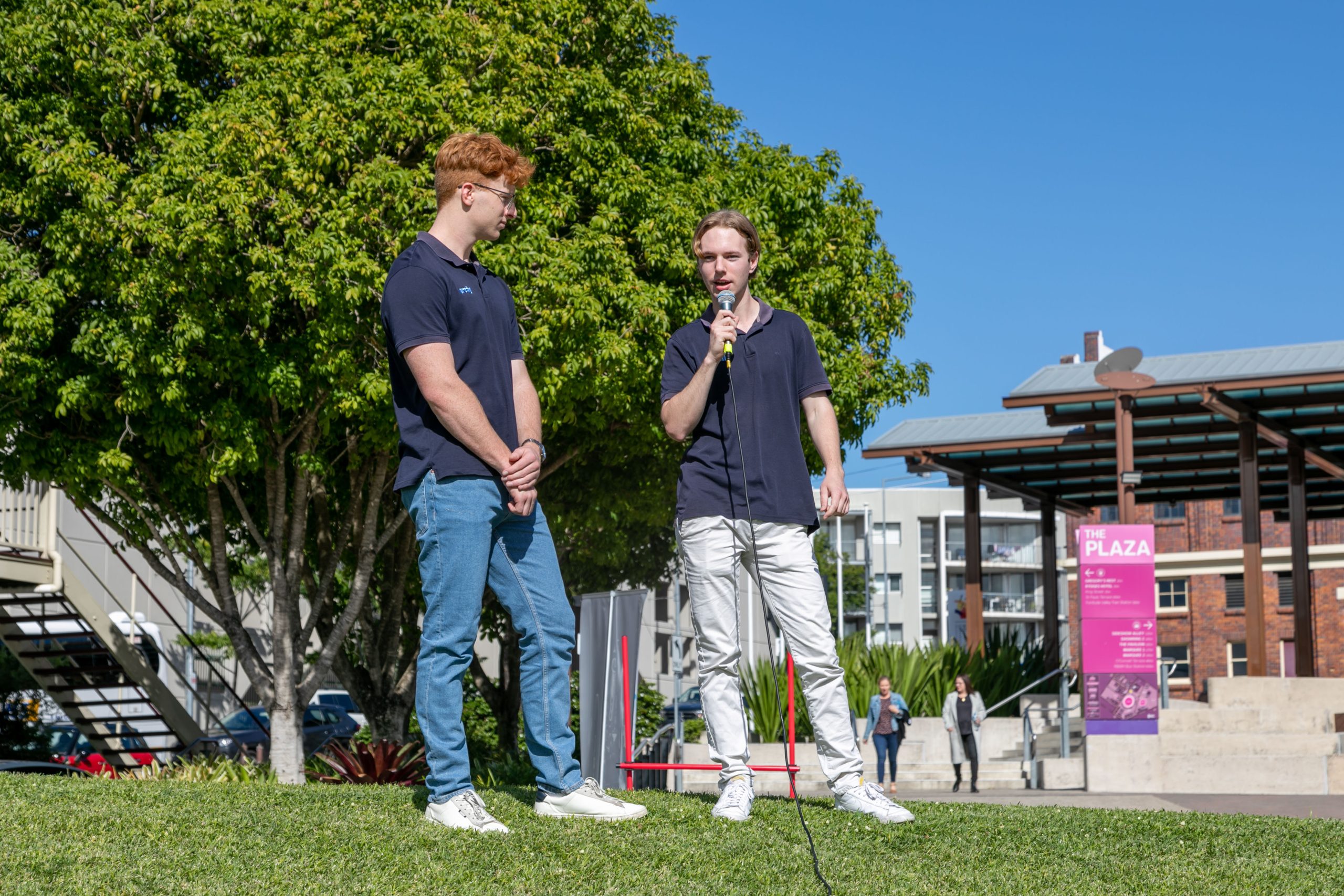 If you're wanting to learn to fly FPV, Rudi and Ben suggest practising on a simulator and joining your local flying club that has approval to fly FPV.
Ben explains that flying FPV is a lot different than flying a standard drone. It takes practise just like any new skill.
'There's a big difference in controls, and it will take longer to confidently learn how to fly an FPV drone rather than a standard "stable" drone.'
Rudi and Ben's top safety tip is to do everything you can to minimise risk.
'When we are on a film shoot, we are constantly thinking of ways we can minimise the risks. Is there a better, safer way of getting the shot?' Ben says.
Ben and Rudi are excited about what they have achieved so far and what the future holds for them.
'With our CASA approvals and operating procedures, we can safely conduct drone operations in a controlled environment for our clients and capture unique, creative and engaging shots.'