Agusta Westland AW139 Rotorcraft tail boom creased. SDR 510017827
24-inch crease found on tail boom during post-flight inspection. No significant torque events noted during flight. Investigation continuing. P/No: 3G5350A00134. TSN: 2413 hours/6628 cycles.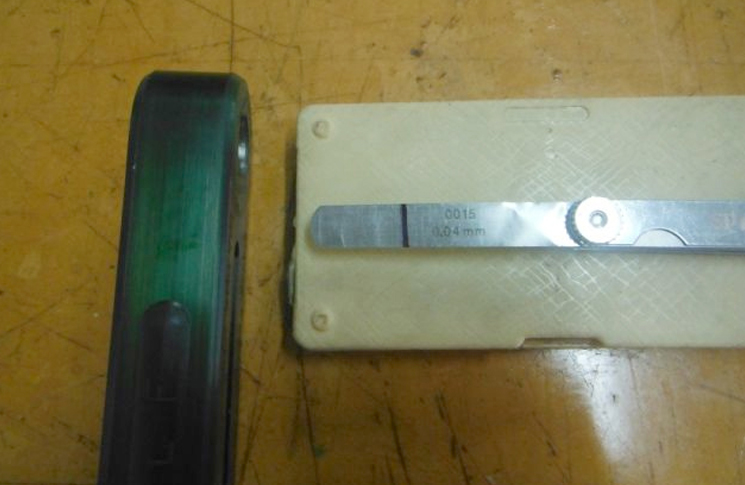 Bell 206B Main rotor drive system TT strap manufacturing fault. SDR 510017759 (photo above)
New tension torsion strap found to have a crack/split in the plastic coating covering the wire wrap. Crack/split found to penetrate the full thickness of the wall. Investigation continuing. One other similar defect. P/No: AA206011154107REVB.
Bell 429 Main rotor head bearing sheared. SDR 510017643
Main rotor head elastomeric bearing sheared and rubber separated from steel journal. Investigation could not find root cause. P/No: 429310002101. TSN: 522 hours.
Eurocopter EC225LP Life raft incorrectly routed. SDR 510017822
Life raft found incorrectly secured and not connected to the bottle percussion head. P/No: 00051055. TSN: 2413 hours/6628 cycles.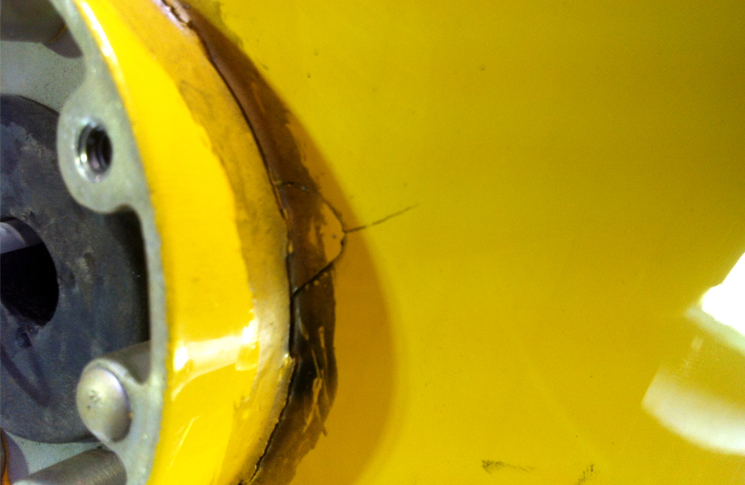 Robinson R22Beta Rotorcraft tail cone cracked. SDR 510017829 (photo above)
Strobe light on tail cone found loose during 100-hourly inspection. Crack in the tail cone at the base of the strobe light. P/No: A02323. TSN: 473 hours/8 months.
Sikorsky S76A Hydraulic pump failed. SDR 510017718
Hydraulic pump failure. Precautionary landing carried out after caution warnings and No. 2 hydraulic pressure fluctuating. Metallic contamination in the system. P/No: 7665009808102. TSN: 3450 hours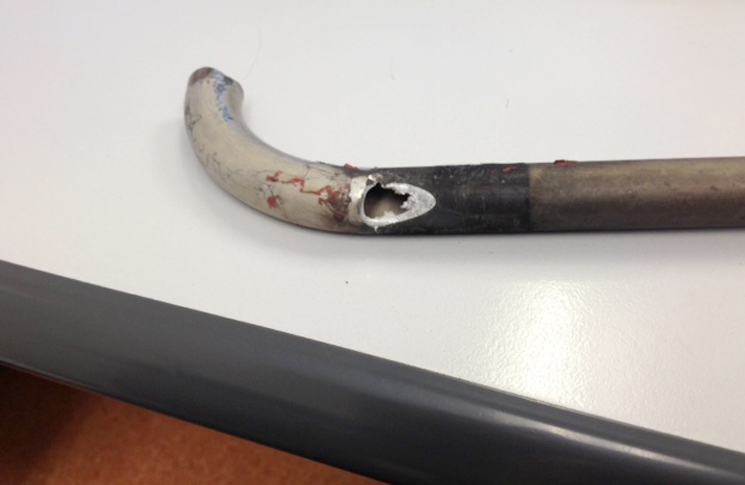 Sikorsky S92A APU exhaust pipe worn and damaged. SDR 510017714 (photo above)
Hole found in APU exhaust during daily inspection. P/No: 9230302301043.