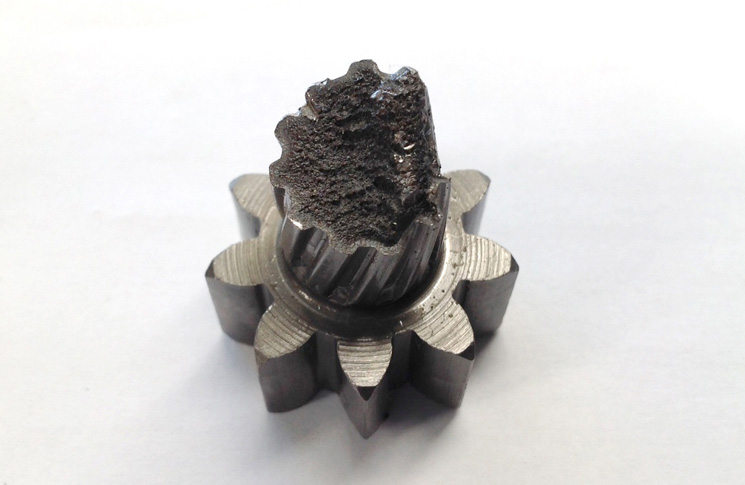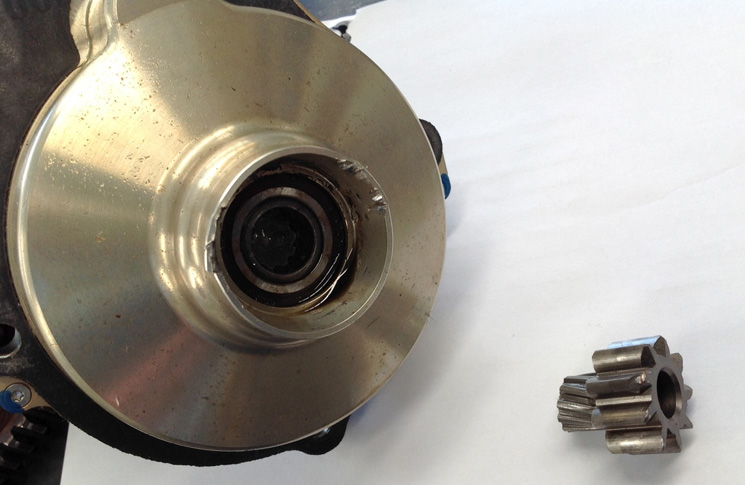 Continental IO240B Engine starter motor failed. SDR 510018650 (photo above)
Starter motor failed during start. Starter drive gear sheared. Inspection of crankshaft gear found damaged beyond limits. P/No: BC3201. TSN: 103 hours
Continental IO470S Reciprocating engine cylinder section inlet valve failed. SDR 510018537
No.2 cylinder inlet valve broke. Broken part impacted head and piston causing piston to split. Half of the damaged piston then migrated into the crankcase and became wedged between the crankshaft and crankshaft balance weights causing the engine to lock up. Investigation continuing.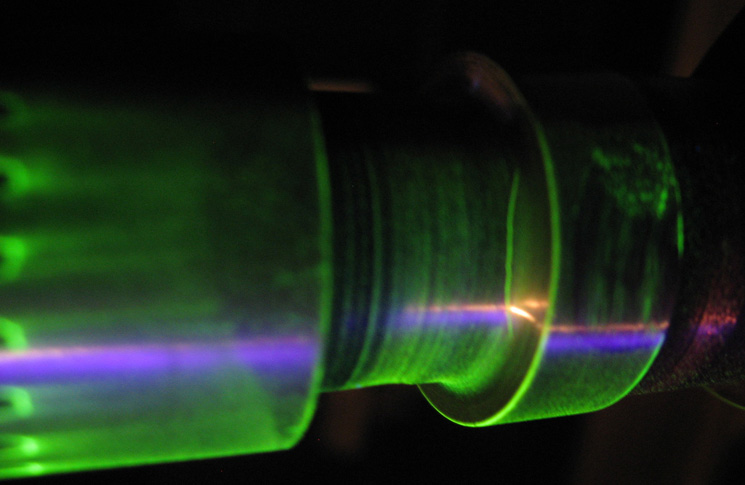 Continental IO550C Reciprocating engine power section camshaft unserviceable. SDR 510018714 (photo above)
Camshaft cracked. Found during inspection following propeller strike. P/No: 654084A1. TSN: 1 hours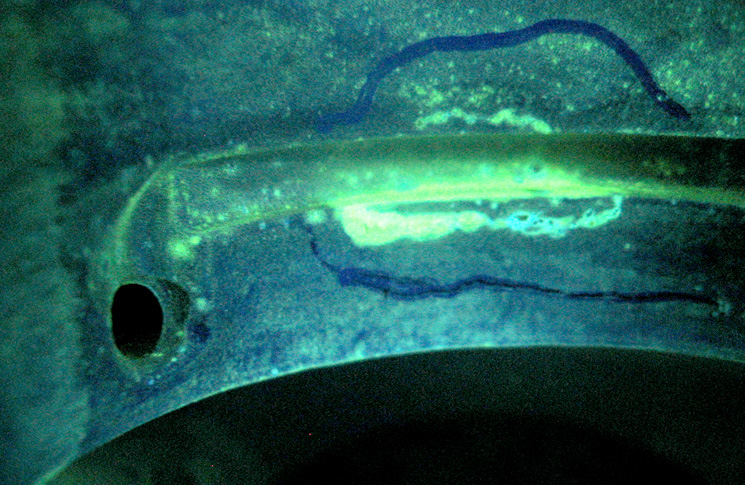 Continental TSIO520R Reciprocating engine power section crankcase unserviceable. SDR 510018710 (photo above)
LH crankcase half main bearing saddles cracked. Found during bulk strip following propeller strike. P/No: 656676. TSO: 103 hours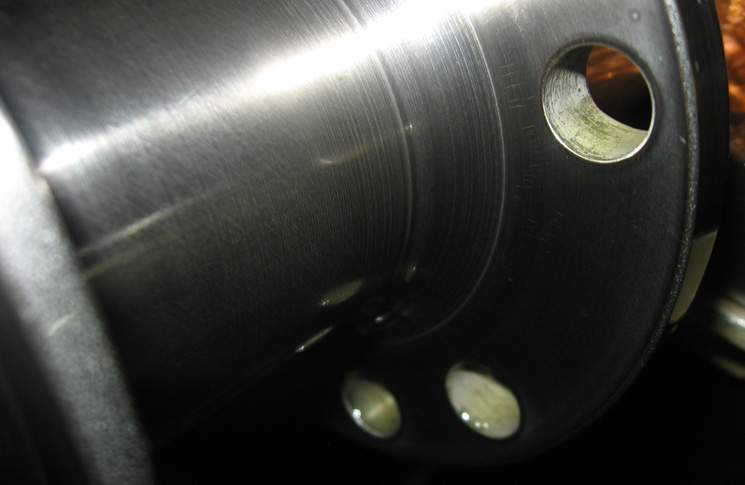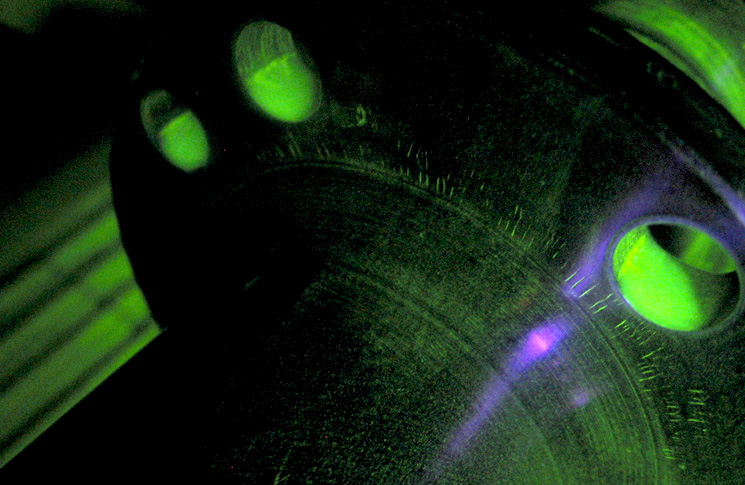 Continental TSIO520R Reciprocating engine power section crankshaft unserviceable. SDR 510018709 (photo above)
Crankshaft propeller shaft exhibited crack indications on rear. Crankshaft had been ground approximately 0.020in below standard. P/No: 649134. TSO: 103 hours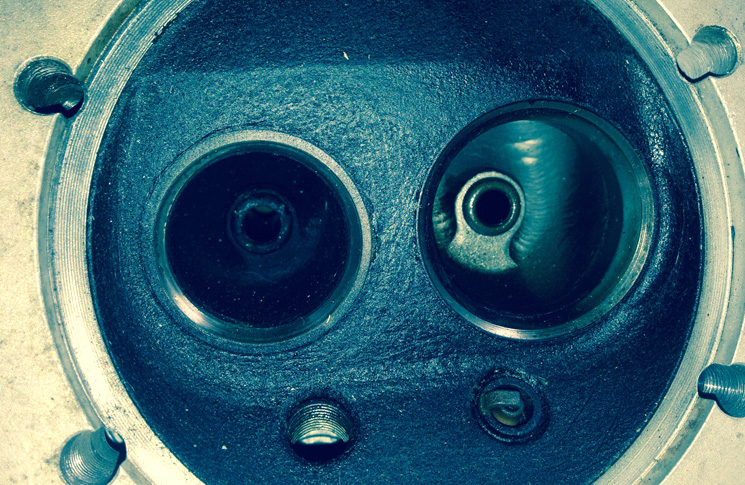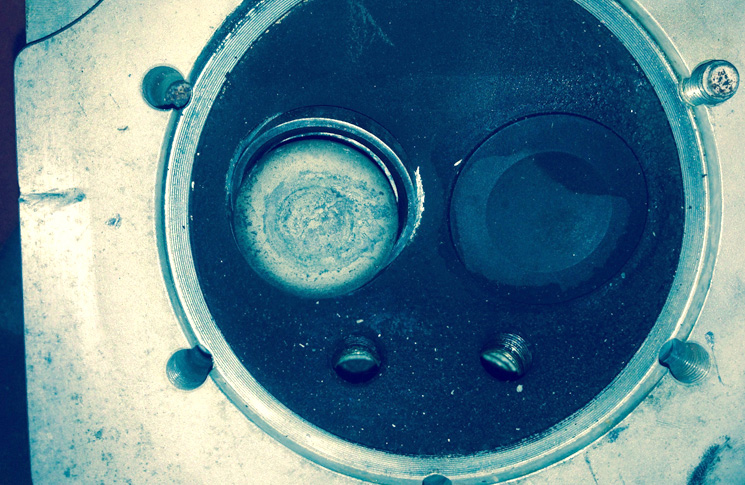 Jabiru 1600A Reciprocating engine cylinder section valve seat separated. SDR 510018368 (photo above)
Engine exhaust valve seat dropped. Engine had numerous other problems leading up to seat separation. Many other problems found when engine disassembled for repair.
Jabiru 2200B Reciprocating engine rear section gear broken. SDR 510018396
Engine ring gear teeth missing. Starter failed to engage without grinding gears, eventually damaging ring gear. P/No: 4A168AOD2
Lycoming IO540K1A5 Fuel control unit pin faulty. SDR 510018638
LH engine fuel control unit (FCU) stop pin bush moved, causing restriction of the power lever. P/No: AV2526413. TSO: 521 hours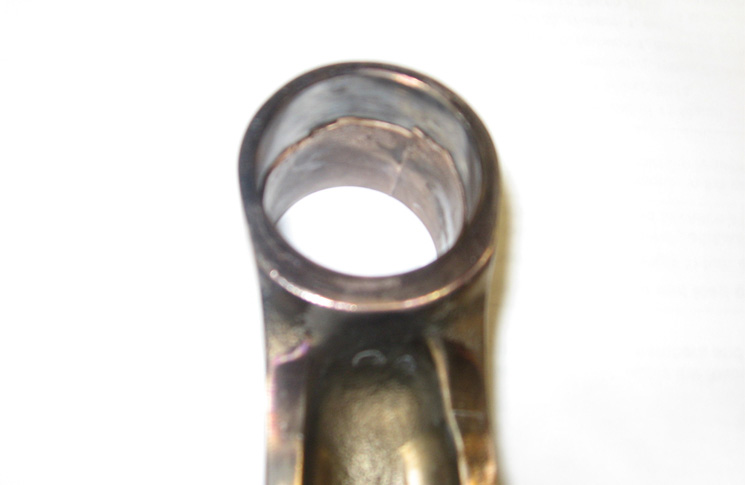 Lycoming IO540K1A5 Reciprocating engine power section connecting rod unserviceable. SDR 510018671 (photo above)
Metal in engine oil filter. No.4 cylinder connecting rod little end bush broken up and displaced. Piston also damaged. P/No: LW19332. TSO: 925 hours
Lycoming O360J2A Magneto distributor loose. SDR 510018767
Magneto distributor block bushing loose. Found during inspection iaw AWB 74-005. P/No: 10357424. TSN: 279 hours
Lycoming O360J2A Magneto screw missing. SDR 510018549
Magneto breaker points cam retaining screw missing. Rotor bearings loose/worn allowing rotor to contact housing. Found during removal for compliance with Lycoming SB 643B.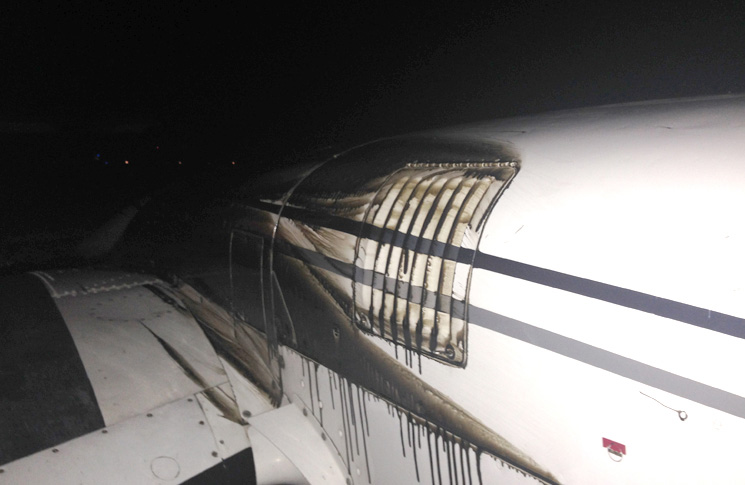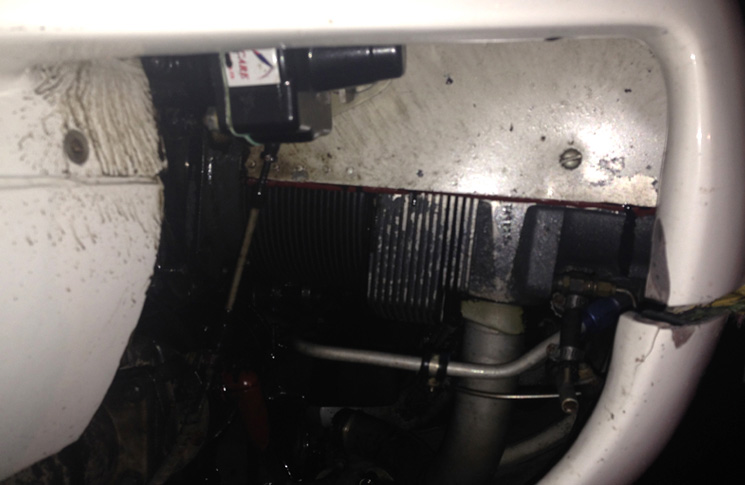 Lycoming TIO540J2BD Reciprocating engine engine cylinder failed. SDR 510018518 (photo above)
LH engine No.1 cylinder failed and shattered. Minor damage to cowl. Investigation continuing.