Did you know CASA issued 26,226 medical certificates in 2013–14? Did you also know that in 2015 CASA is delivering a new system where we expect to issue at least 10,000 medicals on the spot? Want to know more?
Meet Michael Drane—CASA's acting principal medical officer. Michael almost became a pilot following a RAF Flying Scholarship, narrowly escaping when he was offered a place at St Thomas' Hospital Medical School, London.
His postgraduate training was in general practice—one of the few surviving generalist areas in medicine. The love for things aeronautical remained however—with a father who was an aeronautical engineer, Michael's home boasted aircraft parts and wind tunnel testing models.
The move from being an aviation medical examiner in New Zealand to working full time at the Civil Aviation Authority of New Zealand meant that aircraft magazines could now be considered work-related. It was back to university and a time of further study to gain additional qualifications in the disciplines of occupational medicine and aviation medicine. Michael moved to Canberra from Dubai where he worked as an aviation medicine specialist for Emirates airline, with particular interests in complex case management, aircrew fatigue and medical informatics.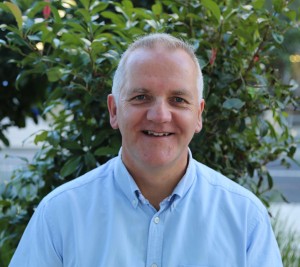 Michael is available on Thursday morning on 26 February at the CASA stand in Hall 2 to talk to you about aviation medicine.
Drop by to meet Michael and all our other aviation experts, to pick up free safety material and take home your very own Flight Safety Australia cap.
Avalon 2015 is one of the largest, most comprehensive aviation events in the southern hemisphere and will bring together aviation and aerospace professionals, key defence personnel, aviation enthusiasts and members of the general public.