Control valve unserviceable. SDR 510020505
Flow control valve actuating solenoids incorrectly installed. Item was being checked following removal from store and had not been fitted to an aircraft. P/No: 3965163.
General Electric Co CT79B sensor SUP. SDR 510020455
Power turbine shaft speed sensor suspect unapproved part. Sensor affected by Service Bulletin 74-0035 Rev 0. P/No: 4088T42P01.
Hinge arm SUP. SDR 510020244
Landing gear hinge arm suspect unapproved part. Hinge arm was received as a replacement item. The paperwork and ink stamped part number seem correct but the part is different looking to the part removed. P/No: 12043996003.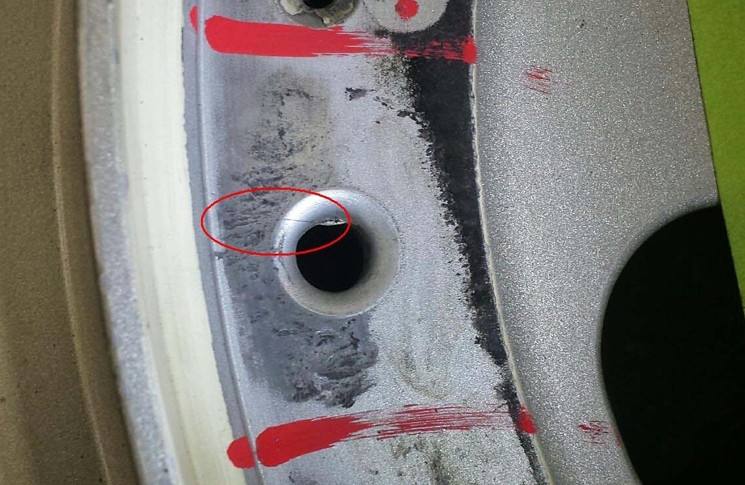 Messier-Hispano ATR72 wheel cracked. SDR 510020420 (photo above)
Main wheel outer half cracked from tiebolt hole. Crack length approximately 25.4mm (1in). Found during eddy current inspection. P/No: AS365593. TSN: 5345 hours/4485 cycles. TSO: 3287 hours/2482 cycles.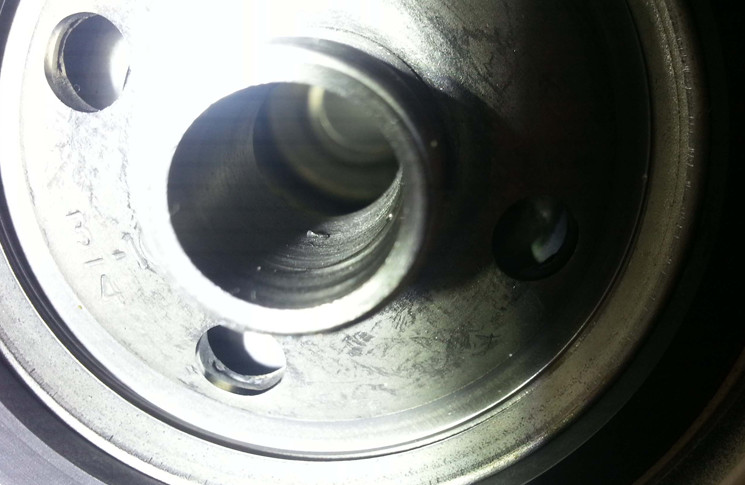 Oil filter contam-metal. SDR 510020472 (photo above)
Engine oil filter contaminated with swarf in outlet chamber. Filter was a new item being checked following removal from packaging. P/No: AA481102.
Slick Electro Inc 4373 magneto out of adjust. SDR 510020331
Magneto spark weak and erratic at low RPM. Investigation found the distributor gear out of alignment by approximately 30 degrees.