The pilot who landed on the Hudson River, in New York, after a birdstrike disabled both engines in 2009 has spoken out in favour of keeping humans in airline cockpits.
The Germanwings tragedy in the French Alps – where it appears the first officer of an Airbus A320 committed suicide, killing the 149 other people on the aircraft – has even seen some questioning the need to have pilots at all, arguing that humans have always been the weakest link and that greater dependency on automation should see pilots become redundant.
Chesley Sullenberger, has argued that no technology today could possibly replace a pilot's role, and that such thinking is based on a fundamental misunderstanding of what pilots do and what technology can't.
Writing on his LinkedIn blog, he also points out that when his Airbus A320 hit a flock of Canada Geese, it was his human experience that saved the lives of those on board. Sullenberger, first officer Jeffrey Skiles and a cabin crew of three saved the lives of all 150 passengers on USAir flight 1549.
'I knew from experience there were only two runways near us that might be reachable,' he says. 'But I had to be able to look out the window and, from experience on thousands of flights, realise they were a little too far. The only option was the river.'
'The fact that we landed a commercial airliner carrying 155 people on the Hudson River with no engines and no fatalities was not a miracle, however. It was the result of teamwork, skill, in-depth knowledge, and the human judgment that comes from experience,' he says. 'To this day, I know of no technology, even on the horizon, that could have done what we did.'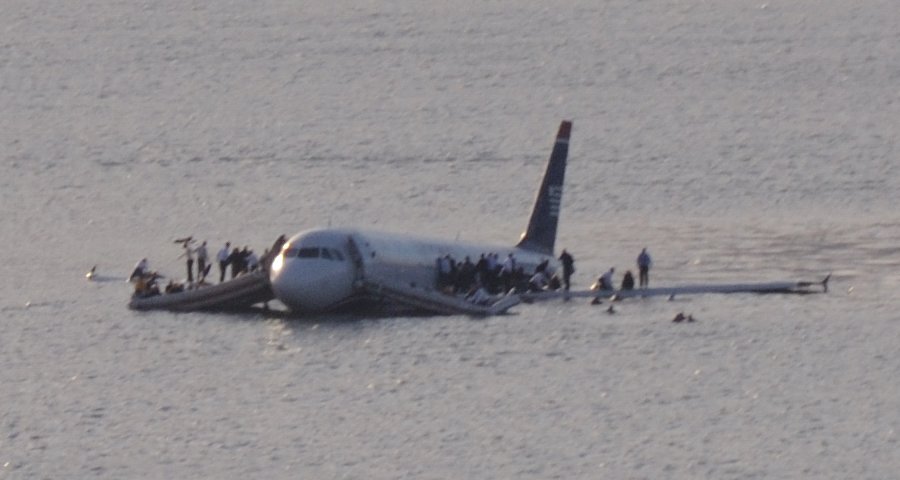 Sullenberger argues that teamwork between pilots make a human system 'more robust, resilient, and reliable than the sum of its parts.' With technology however, he argues the opposite is true.
'The more layers piled into increasingly complex systems, the more failure paths we introduce. We've learned that automation does not eliminate errors. Rather, it changes the nature of the errors that are made, and it makes possible new kinds of errors', he says.
Sullenberger argues that while there is no silver bullet, the best system will be the integration of both human and automation, with technology providing decision aids and safeguards, while leaving the active roles to the pilot.
With air transport crashes now rare and complex events, Sullenberger cautions against kneejerk reactions that seek to prevent future crashes by imposing the solution to the most recent accident '…could technology have prevented the terrible Germanwings crash that killed all 150 people aboard?' he writes. 'Perhaps. Would it also help prevent the next unanticipated event? Probably not.'
[yop_poll id="8″]
In a previous Flight Safety Australia story, we asked you what your thoughts were on greater automation and the potential of having just one pilot in the cockpit. At the time of writing 85% of readers were against the idea, fearing that over-reliance on automation has worrying safety implications.