Agusta Westland AW139 Brake—park brake unserviceable. SDR 510020807
Upon application of the park brake, heads of two bolts sheared on park brake valve. P/No: 3G3240V00631. TSN: 2462 hours/6019 landings.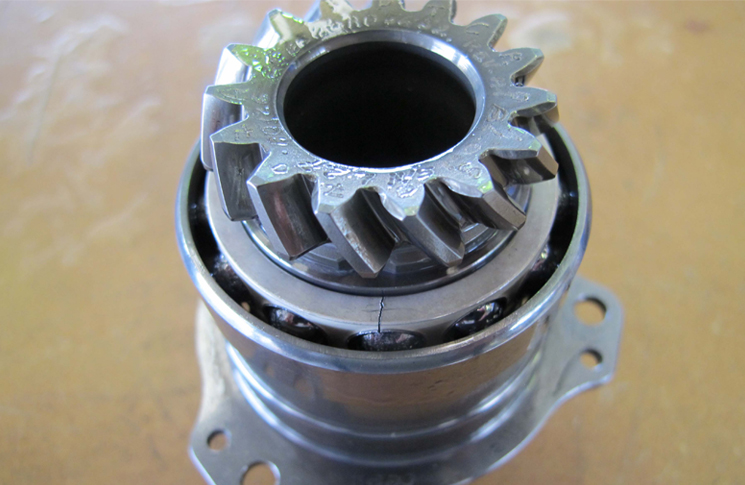 Agusta Westland AW139 Main rotor gearbox—drive quill unserviceable. SDR 510020881 (photo above)
During pre take-off checks, master caution illuminated with MGB chip sump (2-3 seconds). The same CAS warning illuminated a second time. Aircraft craned off the helipad. Engineering found the fan drive quill shaft cracked. P/No: 3G6320A00932. TSN: 10222 hours.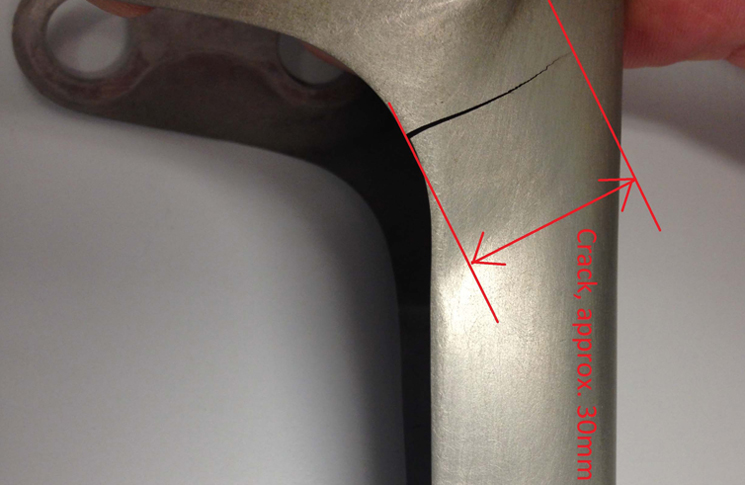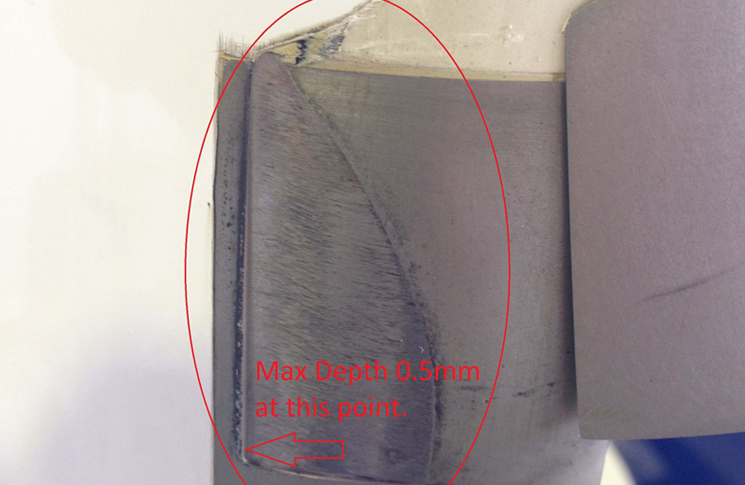 Agusta Westland AW139 Tail rotor blades—tail rotor blade damaged. SDR 510020856 (photos above)
Tail rotor blade was found to have damage on the leading edge erosion strip at the point of contact for the bonding strap. P/No: 3G6410A00133. TSN: 825 hours/2214 landings.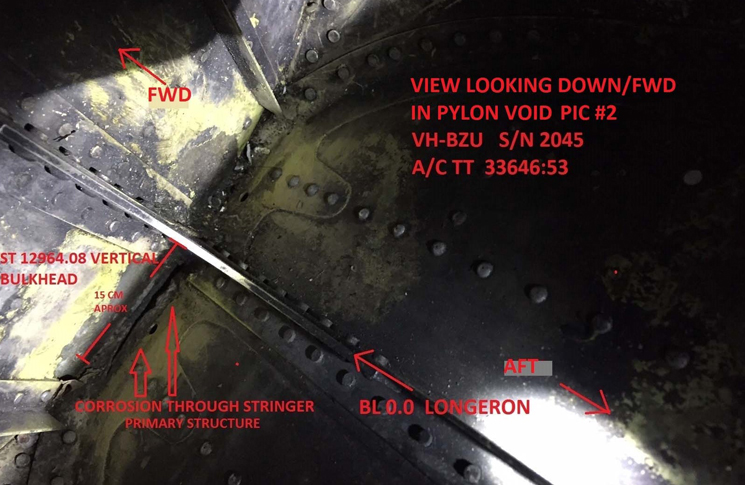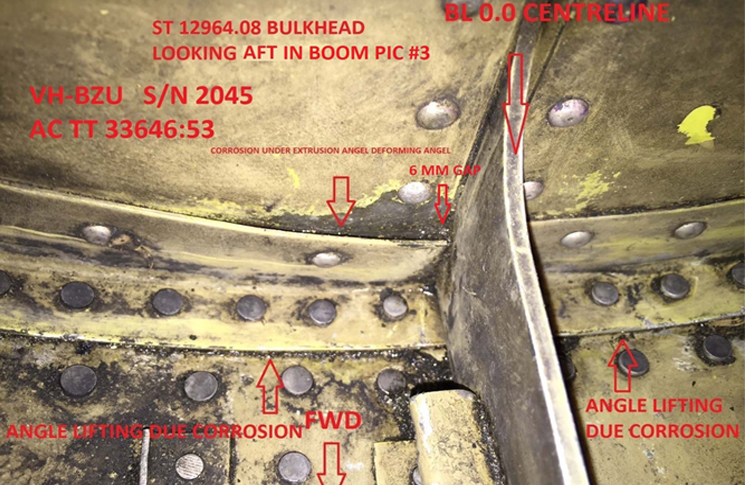 Eurocopter AS332L Rotorcraft tail boom—tail boom corroded. SDR 510020857 (photos above)
Inspection corrosion damage found in the tail boom at station 12964.08. This corrosion damage deteriorated the material enough to cause a 9 cm crack on the base of the tail pylon primary structure, left of the Butt 0.0 line. Contributing factor was water allowed to collect due to a blocked drain hole and inadequate drainage. Operating off shore in a salt-laden environment. P/No: 332A2400200059.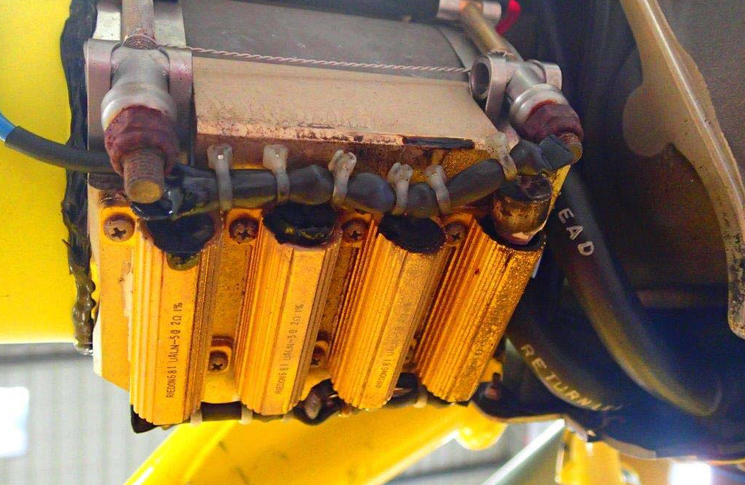 Eurocopter AS365N Crew station equipment system—rescue hoist damaged. SDR 510020870 (photo above)
During cable conditioning check, unusual smell emanating from hoist. No warnings present. Hoist then failed to continue reeling in. Troubleshooting revealed that the hoist did not exceed any load ratings or limits. On removal of covers, four large power resistors appeared to have suffered electrical damage. Hoist has been removed from service and the OEM notified. P/No: 42325165. TSN: /2050 cycles/87 months.
Eurocopter AS365N Tail rotor drive system—filler cap worn. SDR 510020750
During daily inspection, oil filler cap on tail rotor gearbox found loose. Steel locating pins on neck of oil filler had worn through. P/No: 706A34542006. TSN: 484 hours. TSO: 484 hours
Eurocopter BK117C1 Main rotor mast/swashplate—bellows missing. SDR 510020786
Swashplate bellows found missing on post-flight inspection. Swashplate bellows replaced with new item. Previous bellows replaced after 7.3 hours due to wear. Operator has raised the issue with the OEM. P/No: 1051011305.
Eurocopter EC225LP Flight control system—bearing binding. SDR 510020851
During auto-pilot pre-flight check L/H yaw pedal failed test. Engineering investigation found bearing to be dry and stiff. Bearing lubricated and tested serviceable. P/No: ASNA013732E2. TSN: 1088 hours/1520 landings/45 months.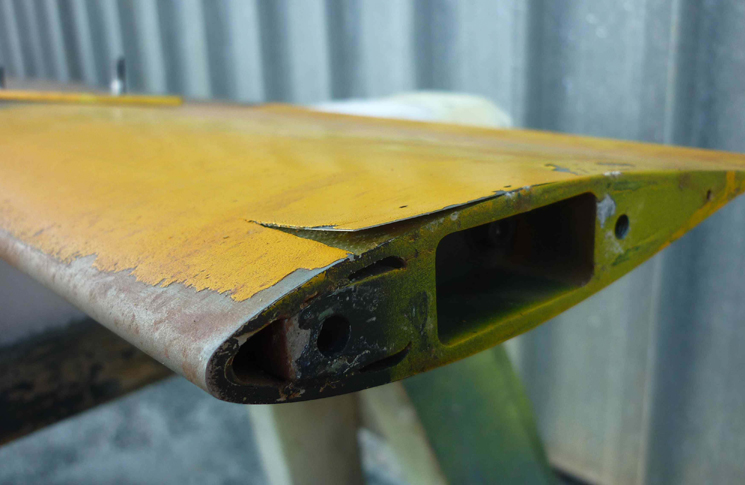 Robinson R22 Beta Main rotor blades—main rotor blade unserviceable. SDR 510020871 (photo above)
Initial visual inspection and subsequent tap test revealed both main rotor blades had debonding at the skin/spar bond. Failure due to glue joint failure. P/No: A0164. TSN: 1624 hours/96 months
Robinson R44 Main rotor blades—rotor blade corroded. SDR 510020838
On inspection of main rotor blades at owner's request, corrosion found in the area affected by CASA AD/R44/25 Amdt 1. Aircraft privately used. Corrosion pits also found along the rear edge of the blade. P/No: C0167. TSN: 104 hours.
Schweizer 269C1 Tail rotor system—tail rotor worn. SDR 510020785
Tail rotor system cables inspected iaw ASB C1B-042. Both forward and aft cables found slightly worn. New cables installed and rigged. P/No: 269A7315003005. TSN: 4257 hours.
Sikorsky S76C Wheel—flotation system inadvertent oper. SDR 510020746
During take-off from platform, entire float system inadvertently deployed. A/C landed safely. Engineer flown out to remove floats and disarm system. Aircraft flown back to maintenance facility for investigation. Investigation continuing.