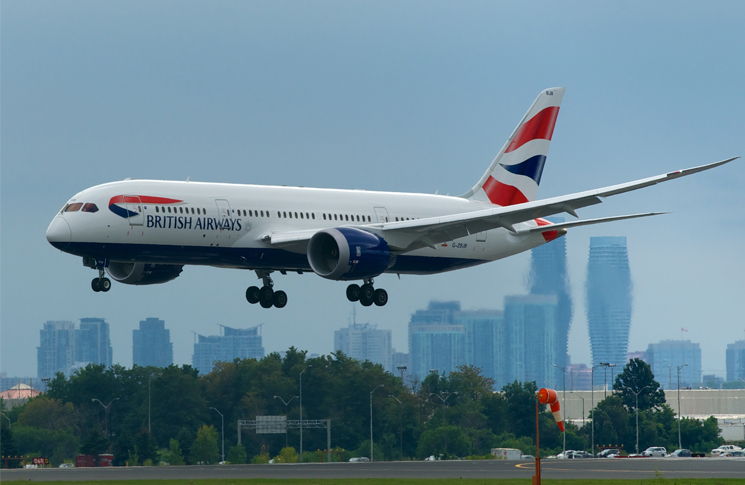 A flight from Seoul to London was forced to make an emergency landing in Russia after a passenger's smartphone caught fire.
According to Aviation Herald the crew of the British Airways Boeing 787-800 declared an emergency after reporting smoke in the cabin and diverted the flight as flight attendants tried to cool the device before bringing the fire under control.
The aircraft landed safely in the Siberian city of Irkutsk a short time later and spent three hours on the ground before continuing its journey onto London.
It was later revealed by Russian authorities that the fire was caused by a passenger's smartphone that had been crushed after being dropped between two seats.
This is not the first time a personal electronic device (PED) powered by a lithium-ion (rechargeable) battery has sparked a fire on-board a passenger flight.
As Flight Safety Australia reported in March a lithium battery caught fire in similar circumstances after falling down the side of a passenger's seat, before being crushed when the seat was reclined.
The incident led to Air France to update its pre-flight briefing safety video, warning passengers not to move their seat if they lose their electronic device.
PEDs, like smartphones, cameras and computers, are widely used by the travelling public, yet many don't fully appreciate or understand the danger around the batteries powering them.
Batteries, particularly of the rechargeable lithium-ion variety, are prone to overheating and short-circuiting that can lead to thermal runway and fire.
The Civil Aviation Safety Authority (CASA) in Australia has produced various safety materials to help guide travellers carry batteries safely, including a new multi-platform app and a YouTube video showing what could happen if you pack spare batteries into your checked luggage.